The latest on student loans: Q&A with Gould's Director of Financial Aid Mary Bingham

USC Gould School of Law
Thursday, July 6, 2023
To help borrowers navigate recent updates, Bingham shares important information on student loan repayment
By Leslie Ridgeway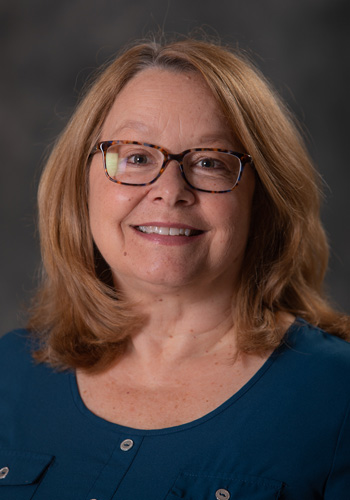 Mary Bingham, Director of Financial Aid
In light of the recent U.S. Supreme Court ruling on student loan forgiveness, USC Gould School of Law's Director of Financial Aid Mary Bingham took part in a Q&A to provide important and timely information regarding student loan repayment — from helpful resources to key dates.
Q: Will borrowers have any loans forgiven under the Biden-Harris Administration's Debt Relief Plan announced in August 2022?
MB: No, as a result of the Supreme Court decision issued on June 30, 2023, the federal government's Debt Relief Plan that was announced last August has been blocked from moving forward.
Q: What is the new timeline regarding student loan repayments?
MB: Student loan interest accrual and loan repayment will resume on September 1st with first payments due in October, except for borrowers still in school or in their grace period. For example, May 2023 graduates can expect their first payment to be due in December.
Q: What steps are recommended for student loan borrowers at this time?
MB:
First, borrowers should go to the federal student aid website (
StudentAid.gov
) and log in using their FSA ID to confirm who their federal loan servicing company is to avoid scams. The loan servicer may have changed over the past three years and confirming your loan servicer reduces the chances of being fooled by emails that may look legitimate. As a reminder, it is best to avoid clicking on links in emails. Go directly to the website of the company to confirm any messages or requests for action.
Second, borrowers are advised to register for online access on their loan servicer's website if they haven't already done so. Check to confirm that the loan servicer has your accurate contact information, including mailing address and email address, to ensure that you receive any communications from your servicer.
Third (if applicable), borrowers must reauthorize the automatic debit from their accounts to pay their monthly loan bill even if they authorized the withdrawals before the pause began.
Fourth, borrowers should review available repayment plan options (
StudentAid.gov
is a good source of information) and decide on the best payment plan for them. The standard 10-year payment plan is the default, but there are also income sensitive payment plans for borrowers who qualify. Those plans, which set payments based on income and family size, can lower monthly payments but require borrowers to submit some paperwork.
Q: Who can Gould students and alumni contact if they have questions?
MB: There are several resources to assist Gould alumni and students.
Your loan servicing company is the best source of specific information about loan balances, status, and similar questions. Please keep in mind that as repayment resumes, loan servicers are likely to be overwhelmed. We recommend that borrowers obtain access to their student loan account information online via their servicer's website.
Check the Federal Student Aid website (StudentAid.gov) for information and resources for borrowers resuming (or starting) loan repayment. This site is a great source of detailed information about student loan repayment plan options as well as the Public Service Loan Forgiveness program.
USC Gould Financial Aid Office – lawfao@law.usc.edu, 213-740-2523 – We are available to assist in answering questions borrowers may have, both for current students as well as alumni.
The National Association of Student Financial Aid Administrators has posted a Student Loan Repayment Toolkit with a variety of resources: https://www.nasfaa.org/repayment_toolkit
USC Gould has a partnership with AccessLex Institute which provides one-on-one counseling as well as a variety of webinars and loan repayment educational resources, for current students and alumni.
Q: Separately, what helpful information should student loan borrowers be aware of, regarding Public Service Loan Forgiveness (PSLF)?
MB: Borrowers working for a nonprofit or government employer should select an income sensitive payment plan if they believe they may continue in such work for the 10 years required by the Department of Education's Public Service Loan Forgiveness (PSLF) program. Borrowers who were working in qualifying employment during the repayment pause should confirm with their loan servicer that they have received credit for the months during the past three years. The pause should not have affected the accrual of forgiveness benefits, even though the borrower was not making payments. Borrowers will need to submit an updated Employer Certification Form to the loan servicer.
Q: How do the recent updates affect the USC Gould Loan Repayment Assistance Program (LRAP)?
MB:
With loan repayment resuming, the USC Gould Loan Repayment Assistance Program (LRAP) will also resume accepting applications for assistance. All borrowers who were participating in LRAP when the loan repayment pause began, as well as all recent graduates who have expressed interest in LRAP since that time, will receive the 2023-24 LRAP application via email by the end of July. Any graduate wishing to be added to this distribution list should reach out to the USC Gould Financial Aid Office at
lawfao@law.usc.edu
as soon as possible. Participation in LRAP generally requires full-time employment as an attorney at a nonprofit or government employer. For more information or if you have questions, please contact the USC Gould Financial Aid Office.
Read More
RECENT NEWS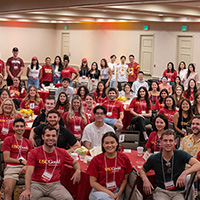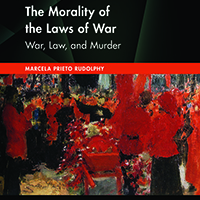 Facing the tragedy of war
September 13, 2023
Professor Marcela Prieto's new book, "The Morality of the Laws of War," argues for strengthening international law to el...