Seven benefits to earning a master of studies in law degree

USC Gould School of Law
Thursday, June 20, 2019
By Deborah Call, Associate Dean and Chief Programs Officer
University of Southern California Gould School of Law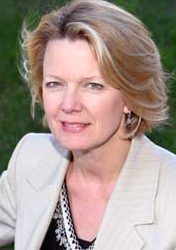 Deborah Call, Associate Dean and Chief Programs Officer
Prospective law master's students as well as graduates from the Gould graduate law program often tell us that in order to obtain jobs, or to enhance their professional careers, in top organizations or companies, they must have master's degrees.
Having advanced knowledge of the U.S. legal system and the ways in which law intersects with business, finance, entertainment, health care, human resources and other fields is crucial to our graduates' professional development. Here are some additional benefits to earning a master's degree - called a Master of Studies in Law (MSL) at USC Gould and sometimes referred to as a Master of Legal Studies - that students, employers and faculty have recently shared with us:
Ability to specialize in a given area – A legal master's degree allows students to tailor their studies in a given concentration such as business law, compliance, entertainment law, health care law or human resource law. Additionally, it promotes soft skills like communication, decision-making, teamwork and problem solving. Specifically, with a USC Master of Studies in Law, we have found that many of our students are already being asked by their employers/companies to identify and respond to legal issues, and the Gould graduate law degree has helped them with this.
Personal growth – In graduate law programs, students encounter several challenging projects, group activities and are forced to think out of the box. These opportunities will help students to become better leaders and communicators. In our master law courses, we've seen students gain confidence, become better listeners, resolve disputes more readily and become more resilient. These are important signs of personal growth.
Professional growth – USC Gould's legal master's helps students grow professionally by allowing them to learn a new set of skills and knowledge base that help set them apart from other employees. As an example, one of our students who is an auditor with the Los Angeles Police Department (LAPD) remarked that she has already begun using substantive knowledge gleaned from class to tackle projects at work.
Transition into a new career or get a promotion – Many employers seek individuals with a specialized skill set. As previously mentioned, a Master of Studies in Law allows for specialization in areas such as compliance. Students can take classes such as regulatory compliance where students examine various areas of law, regulation and policies, as well as the ways specific industries utilize compliance protocols or programs. Once they take a foundational class such as regulatory compliance, they can move onto more concentrated areas such as human resources, health care or financial compliance. With this advanced knowledge base, abundant opportunities become available.
To gain access to a larger professional network – A legal master's degree allows students to meet and network with professionals from a range of industries such as finance, entertainment, public relations, law enforcement, human resources and health care, among others. USC law master's students also join one of the nation's most robust and renowned alumni organizations, the Trojan Family.
To use existing resources at a top university – In the USC Gould master's program, students connect with faculty, many of whom are professionals in practice, and thus learn practical, relevant concepts that apply directly to one's day-to-day responsibilities. Students also work on assignments or projects that resemble tasks that they might have encountered in their own jobs and therefore, require real-world application. An additional benefit is that they can generate writing samples in class that can then be used during an interview or part of a job application. Students can also participate in events on campus. For example, our MSL program students recently attended a screening of the show "For the People." USC master's students also participate in social events like football games, organized brunches/dinners and commencement.
Personal fulfillment – Students who work full-time should consider an online legal master's degree. This format allows students to pursue a degree while attending to their professional and personal obligations in a flexible format. For those who consider themselves as life-long learners or who have always wanted to go back to school to pursue a master's degree in law, the online format works best as it is convenient.
Read More
THE LATEST NEWS. REDEFINED.