"Do I have an estate?" and other questions to ask an estate planning attorney – Part 1

USC Gould School of Law
Monday, June 24, 2019
"Do I have an estate?" and Other Questions to Ask an Estate Planning Attorney – Part 1
By Kendra Hampton
University of Southern California Gould School of Law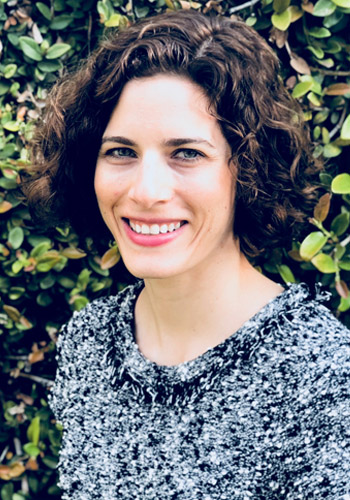 Kendra Hampton, Lecturer in Law

Never be afraid to ask an estate planning attorney, "What is estate planning?" If you are not sure, you are not alone.
This article covers many of those questions you are too shy to ask, but that you should ask anyway. How an attorney answers your questions will shed light on important qualities, including the attorney's knowledge, experience and demeanor.
What is estate planning?
Estate planning is the process of meeting with an attorney who creates legal documents that clearly communicate and document your end-of-life wishes, including what happens if you become incapacitated and are unable to make medical or financial decisions for yourself. Estate planning is a good idea for every adult, not only the wealthy or elderly. Though not all estate plans are the same, the most common documents are:
Will: Identify who will receive your assets (your beneficiaries), select guardians for your minor children, and name an executor to ensure your final wishes are carried out.
Revocable Trust: Transfer your assets to your designated beneficiaries when you pass away while avoiding the probate process. You can change or cancel a revocable trust during your lifetime, and you can put assets into or take assets out of the name of the trust at any time.
Advanced Health Care Directive: Select a person or persons ("agent") to make health care and medical treatment decisions for you if you become incapacitated and cannot make decisions for yourself. You can also specify the type of medical treatment you want under specific circumstances (ex. artificial life support, organ donation, tube feeding).
Financial Power of Attorney: Select a person or persons ("agent") to manage your financial or legal affairs if you become incapacitated and cannot make decisions for yourself. It not only gives the agent power over your finances, but can also include specific directions on how you would want your finances to be handled.
What is an estate?
An estate is any property or assets you own at the time of your death, including:
real property (ex. homes, vacant land)
personal property (ex. cars, jewelry, art)
bank accounts
securities (ex. stocks, bonds)
life insurance policies
retirement plans
business interests
How does estate planning help me?
A well-designed plan protects you and your family during your incapacity and after your death, and can achieve the following:
Name someone to administer your estate after you die
Identify who you wish to receive your assets after you die
Appoint a guardian to care for any minor children
Avoid the lengthy and costly probate process
Identify someone to make financial or medical decisions for you in the event that an illness or injury results in your incapacity
Direct any type of life-prolonging medical care
Express funeral and other end-of-life wishes, and how related expenses should be paid
Minimize any applicable taxes
---
About the Author:
Kendra Hampton, who has her own law practice focused on estate planning and probate, teaches online Contract Drafting & Strategy for USC Gould School of Law's LLM and MSL programs.

Read More
THE LATEST NEWS. REDEFINED.