Alumni Spotlight: Lydia Liberio

USC Gould School of Law
Friday, September 6, 2019
An essential element of the USC Gould School of Law's success is the supportive community fostered among its students around the world. These strong bonds which tie together the Gould Trojan Family fuel the impact and influence of the school's programs online and on campus.
Meet Lydia Liberio (LLM in ADR '18). In the Q&A below, she shares what made her choose the Hollinger Program at USC Gould, her impact on the field of ADR and her advice for future graduates in the field.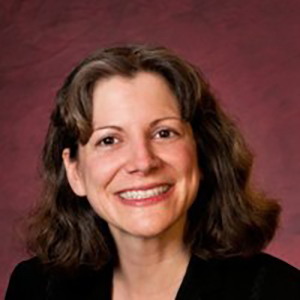 Lydia Liberio LLM in ADR '18
Why did you choose to pursue your LLM in ADR at USC Gould?
After years working in litigation, I was inspired by ADR's less divisive ways of resolving matters that would help parties feel more engaged, less managed and off-balance in unfamiliar court procedures and practices, and more satisfied and compliant with creative outcomes they helped create for smaller matters or within ongoing business and family relationships.
USC was the highest ranking LLM in ADR program on the West Coast, and it offered actual clinical ADR practice, concentration options and an actual degree path instead of a certificate program. USC also has an arrangement with the international Chartered Institute of Arbitrators so you can also earn your CIArb credential, while taking your regular ADR degree classes.
In addition, I grew up with USC, learning to walk the day my father graduated with his MSW that led him to roles as a county health administrator, and, as USC adjunct professor, he was very involved with arranging clinical experiences for his students. I also remember "attending" USC as toddler on a few occasions, and the amazing architectural beauty of the campus, so the decision to attend was an easy one.

Tell me about your current work in ADR?
After 8 years of teaching law, I became the Associate Dean of Academic Affairs at ALU, where I use my ADR skills every day while teaching courses that at times involve ADR subjects, sharing procedural insights into processes, and negotiating skills with vendors and faculty and resolving ombudsperson-type challenges that can arise between faculty and students, such as grade appeals, academic status petitions, etc.
In addition to teaching and advising trade group clients, I also work on curriculum development and textbooks, and volunteer 1 day per week as a Judge Pro Tem for Los Angeles Superior Court, and mediating with the U.S. EEOC, FEHA LAMP, and online dispute resolution wing of the L.A. Department of Consumer and Business Affairs. Since March, I have been part of the advisory committee to the California State Bar CAPA Committee, focused on studying the nature of work attorneys actually do and finding ways to enhance the bar exam to better test what really matters to become a California lawyer – I am enjoy highlighting the rising impact of ADR in our field.

How does your ADR degree from USC Gould give you an advantage in your current work, future prospects?
The ADR degree has improved my advocacy and academic problem solving skills, and open doors to more opportunities in the legal, ADR and academic fields. For example, I have really enjoyed daily settlement officer work and training new ADR professionals at California Lawyers for the Arts. Last month, I joined the process to add mandatory settlement conferences to my pro tem bench portfolio, an important step showing county court consideration of ADR in more ways to compassionately streamline court volume for certain case types.
ADR education gave me more tools to troubleshoot academic issues. More recently, I've been involved with panels of fee dispute arbitrations for LACBA – the field is really expanding in every practice area.
In your experience, how can ADR students at USC Gould work on career development while they are here? What are crucial steps ADR students can take prior to graduation?
Throughout my program, USC offered students weekend sessions with successful ADR professionals explaining how they got started and sustained their practices, provided heavily discounted access to USC co-sponsored conferences that had some ADR sessions, and even treated students to SCMA membership, all of which gave great access to ADR professionals, networking, content, and access to mentors.
Having attend an SCMA conference with classmates, I learned about and completed the Fall 2018 SCMA mentorship program, which included shadowing great mediators at JAMS, ADR and ARC, etc. I enjoyed USC clinicals so much that I still assist the U.S. EEOC/FEHA LAMP ADR programs, and L.A. Superior Court (through pro tem family law assignments and daily settlement officer panels). Students should be part of every conference, mentoring event and clinic they can to really absorb our important field.
I also applied and acquired my MCIArb as soon as I graduated, which I also recommend students to upon graduation - that way, you receive credit towards the total number of career ADR matters you resolve to climb the credential ladder they offer, increasing your marketability.
What surprised you most about your time in the LLM Program?
Given that I was part of the first class, I anticipated scheduling challenges, but the program was well executed from the start. Dean Call, Professor Klerman and the Registrar team really impressed me with their ability to arrange multiple clinical experiences for students despite high demand from LLM and JD students.
I was surprised and delighted to experience both the clinical family and employment ADR clinicals at Edelman Children's Court program facilitated by Judge Mordetzky and the SCMA, and the U.S. EEOC and FEHA clinics facilitated by Cherry Destura, and Professors Vincent and Sullivan.
Another bonus - I was happy to discover many classmates hailed from around the world with wonderful insights about international ADR and legal systems.
Read More
THE LATEST NEWS. REDEFINED.