Faculty Spotlight: Susan L. Taylor

USC Gould School of Law
Friday, October 25, 2019
USC Gould School of Law's Master of Studies in Law (MSL) faculty are often active practitioners in their field, working at the top of their game. These lecturers bring real-life issues of law and legal application from their respective industries to the table, giving our students practical applications for their studies from leaders in the industry.
Meet Susan L. Taylor (JD, FACHE). Teaching Health Law, Business & Finance (Law 663) at USC Gould while serving as the CEO of College Hospital Costa Mesa, Susan brings real-world purpose behind her teachings of health care law that drive engagement and furthers understanding.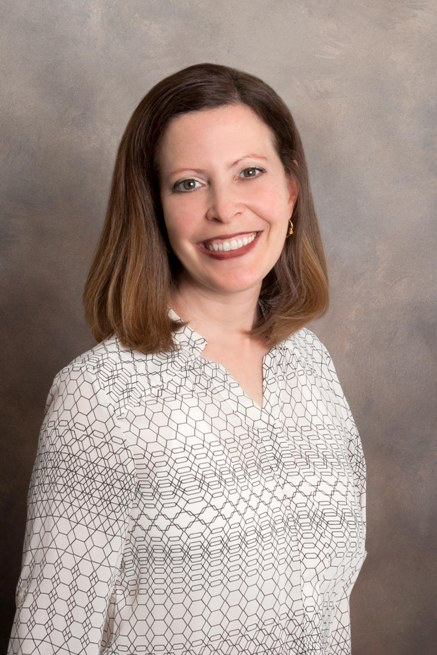 Susan L. Taylor, JD, FACHE
CEO, College Hospital Costa Mesa
What course do you teach at USC Gould, and how does your career inform the coursework?
I have the privilege of teaching Health Law, Business & Finance (Law 663) which focuses on the legal, management and reimbursement aspects of health care. My legal career has always revolved around health care (e.g., insurance bad faith, medical malpractice, regulatory compliance, payor contracts), so I had a solid foundation when I transitioned to a health care executive role in 2010. As both a lawyer and CEO of a hospital, it is important that I teach the applicable health law but apply it to real and current health care situations, especially with regard to the finances. In the course, I also dedicate two weeks focused on mental health and substance abuse laws and reimbursement. My hospital specializes in treating patients for these types of serious illnesses so being able to teach about these topics is particularly important to me.
Overall, I am extremely passionate about health care and I love working in a hospital. At every opportunity, I continue to learn about how health care operates on both a state and national level — from delivery of care to payment. These are the things that I share with the students during this course.
How does your work experience impact your teaching?
I think that my work experience in a hospital brings a sense of authenticity to what I teach. More specifically, hospitals are subject to numerous laws and regulatory compliance is an issue that I deal with every single day. I always tell others that there is rarely a dull moment in a hospital! On a daily basis, it is not unusual for me to encounter risk and liability related issues, employment issues or business transactions such as implementing new services or payor contracts. I share these real-time experiences with the students, especially during my live sessions, because I think applying the legal framework is easier to understand when you can relate it to a current situation.
How has the law informed or shaped the College Hospital Costa Mesa's psychiatric urgent care facility in Southern California?
The delivery of medical care at an urgent care facility has existed for decades. Suppose I cut my finger preparing dinner and I need stitches...I could go to the nearest urgent care, which would provide me with "urgent" services at a level of care between my doctor's office and the emergency department. But until recently, this "urgent care" concept had only been applicable to those experiencing medical conditions, and not psychiatric illnesses.
The creation of Crisis Stabilization Units (CSU), or commonly referred to as psychiatric urgent care facilities, is changing the delivery system of care for those with mental illness and existing law allows counties to use the Mental Health Services Act (MHSA) funds to provide crisis stabilization services to patients. (Welfare & Institutions Code Sections 5801, 5805, 5600; Cal.Code Regs., Title 9, Section 3400). The general requirements for a CSU are contained within Chapter 11, Division 1, Title 9 of the California Code of Regulations, which establishes rules for Medi-Cal Specialty Mental Health Services. On a more specific level, a CSU can either be a licensed 24-hour health care facility or a provider site certified by the Department of Health Care Services to perform crisis stabilization. (Cal.Code Regs., Title 9, Section 1840.338). Crisis stabilization means providing psychiatric services to patients with the goal of prompt stabilization within the CSU so as to decrease the need for inpatient psychiatric hospitalization.
Services that are provided within the CSU include, but are not limited to the following:
Prescribing of psychopharmacologic medicine targeted to acute symptoms;
Review, prescribing and possible adjustment of the patient's outpatient psychiatric medications;
Psychotherapy, including crisis, supportive, milieu and group therapies; and
Family and collateral involvement.
There are millions of people living in Orange County, and unfortunately there exists a scarcity of inpatient psychiatric beds to treat those experiencing a psychiatric crisis. The creation of a CSU adds a much-needed level of care for these patients and our hospital is very excited to be a part of changing the delivery system of care within our county.
What do you want potential students to know about learning health care law?
I think the biggest piece of advice I could offer students who are interested in learning about health care law is to get involved and stay apprised of what is going on in health care today. I find that I am constantly learning about new laws, or changes to existing laws, by reading everything I can get my hands on. I subscribe to numerous health care-related publications and journals and I am an active member of several health care boards and organizations. I regularly listen to health care-related webinars and attend symposiums and conferences on health laws and regulatory compliance. These various and constant activities allow me to always stay current with what's going on in the health care space so I don't miss anything.
Read More
THE LATEST NEWS. REDEFINED.