Alumni Spotlight: Jean Sprengel

USC Gould School of Law
Monday, November 25, 2019
An essential element of USC Gould School of Law's success is the supportive community fostered among its students around the world. These strong bonds which tie together the Gould Trojan Family fuel the impact and influence of the school's programs online and on campus.
Meet Jean Sprengel, MD (MSL '18). In the Q&A below, she shares what made her choose the Master of Studies in Law (MSL) Program online at USC Gould, her impact on the field of health care and her advice for future graduates.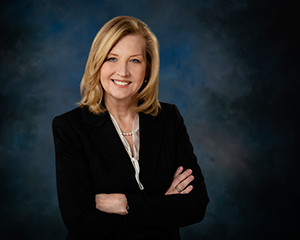 Jean Sprengel, MD (MSL '18)
What sparked your interest in learning about law?
I became interested in the law when I kept coming across situations where lawyers were having to explain things to me. I didn't ever want to become a lawyer, but I wanted to be able to have meaningful conversations with them in a language that we both understood.
What made you pursue an MSL degree in particular, and why at USC Gould?
I was casually researching law schools in hopes of finding an online school where I could study and continue in my career as an anesthesiologist. What I discovered was the existence of MSL programs. As I was interested in knowledge rather than taking the bar, it seemed like the perfect fit. In addition, the course material was exactly what I was looking for. I chose USC Gould primarily for the renowned alumni network, but also for the reputation of their law school. In addition, their degree could be completed online at a pace that I felt I could handle.
How has it been transitioning into the MSL program, and how has USC assisted you?
I had recently completed a Certificate in Feature Film Writing from UCLA that was primarily online, so I was confident that I could master the learning format even though all of my previous education was in a classroom. The transition was not difficult because the material was so interesting and I enjoyed the interaction with my teachers and fellow classmates. Those elements made me eager to finish my day job in time to attend class. Being a student again was a joy. Since "computer" is not my first language, I had to get help from IT a couple of times in the beginning. They were immediately responsive and solved my issues quickly and professionally. Though I knew there were teacher's assistants and other staff members who were available to me at all times, the information that I received in class was sufficient that I didn't need to utilize them.
What is the most memorable experience or learning from your USC studies so far?
I particularly enjoyed getting to know some of my professors outside of the classroom. That was possible because I live in SoCal as do most of them. But, I had repeat classes with quit a few of the other students and felt like I got to know them as well. So the social aspect was important to me, not something that I expected from the online format. The contribution of the students made a special impact. They came from so many different backgrounds that they brought varied perspectives on every topic.
How will your MSL from USC Gould give you an advantage for your future career? What do you want to do next with your degree?
I am hoping to transition to a non-clinical career in medicine. Though I love what I do and have a hard time imagining a work life outside of the operating room, it is tempting to find fulfillment in a capacity where I don't have to be at work by 5AM. I have experience as a medical director, so my certificate in Healthcare Compliance fits nicely with that role.
What advice do you have for students who may be interested in following a similar path to yours?
Find the sweet spot in your career where this education makes sense. As it is primarily a degree to broaden the scope of what you are already doing, you should have enough experience to build on so that the coursework makes sense and you can easily apply it to your work. But don't wait too long. It should help your upward trajectory rather than cap your career when you are already at the top. Also, be curious. Ask questions of your professors and classmates. Be engaged. Enjoy the learning process. What you learn will color your life in ways you don't expect. You will even understand the daily news differently.
Read More
THE LATEST NEWS. REDEFINED.