Alumni Spotlight: Terry Bayer

USC Gould School of Law
Monday, December 2, 2019
An essential element of USC Gould School of Law's success is the supportive community fostered among its alumni around the world. These strong bonds that tie together the Trojan Family fuel the impact and influence of our programs online and on campus.
Meet Terry Bayer (ADR certificate '18). In the Q&A below, she shares what made her choose the USC Gould Center for Dispute Resolution, her decision to become a mediator and her best experiences studying at USC.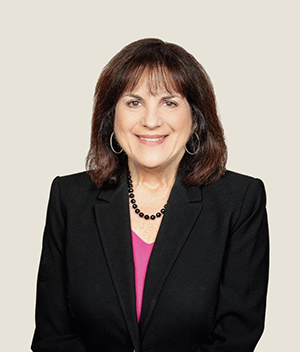 Terry Bayer ADR certificate '18
Why did you choose to pursue your degree at USC Gould?
After retiring as a senior executive at Molina Healthcare, and having worked for many different companies over the course of my career, I decided to pursue my goal of a career in mediation. I received my JD almost 25 years ago, but never practiced law, and continued pursuing my career in health care. I always believed in alternative dispute resolution as a better alternative to litigation in many situations and I attended a 40-hour mediation training about 15 years ago. Upon my retirement, I realized that the time had come to further pursue this critical area of interest.
What sparked your interest in the law?
My initial interest in getting my JD was related to my interest in health care policy and legislative action to improve access and quality in the US health care system. As a leader with a collaborative style, I grew to understand the importance of alternative dispute resolution that could bring people together vs. driving them apart.
Can you tell us about your current work in dispute resolution?
Initially I focused on gaining experience as a mediator and volunteered extensively in Superior Court covering small claims, civil harassment, unlawful detainer, and family court, as well as the EEOC. Because of my career in management, I also had interest in organizational dispute resolution systems and my volunteer experience at the EEOC reinforced the challenges that organizations face that could be resolved through ADR.
I have now joined two experienced employment attorneys in a company called Upfront Resolution. Our goal is to help organizations and their employees resolve workplace disputes early. We provide mediators from our experienced panel and/or help organizations build their own internal panel after assessing their current dispute resolution strengths and weaknesses. My business experience and their legal experience are a great match.
What is the most memorable experience or learning from your USC studies?
There were many, but one highlight was the class I took with Richard Peterson in which we were able to volunteer in small claims court. Academic learning is good, but the experience of actually mediating in real cases was invaluable as a learning experience. In addition, I really enjoyed the course on Organizational Conflict that I took from Ken Cloke and Joan Goldsmith. It was a privilege to take the class and it definitely influenced the work I am now doing with Upfront Resolution.
How has your degree from USC Gould given you an advantage in your career? What do you want to do next?
I feel the ADR certificate provides validation of my expertise and the prestige of a USC program is nice to have. I pursued the certificate because I already had a Masters in Public Health and my JD. The certificate program was perfect for me at this time in my life and considering my interests. I want to continue volunteering for the EEOC and in Superior Court as time permits, while working with my business partners to grow Upfront Resolution. I believe the opportunity is significant.
What advice do you have for students who may be interested in following a similar path to yours?
Don't wait until you complete your program to get experience. Take the courses that offer practical experience. Volunteer in one of the many local organizations and, if needed, take their certification courses in addition to your USC program. There is no replacement for real experience outside the classroom, and it will help you discover your areas of interest. The ADR field is full of opportunity to use the skills you acquire in the program. Build on your past interests and take them in a new direction if you wish, with your enlightened view of the world!
Learn more about the ADR certificate here: https://gould.usc.edu/academics/certificates/adr/standalone/
Read More
THE LATEST NEWS. REDEFINED.