Appellate mediation: Driving efficient, effective resolution

USC Gould School of Law
Wednesday, April 1, 2020
By Sarah Hazan

In today's court system, a trial does not always end in peaceful resolution. Many cases continue through the appellate courts for years, resulting in higher costs and lower party satisfaction. So how do we integrate mediation in appellate courts, when one side has already "won"?
Ending the Backlog
In 1991, the backlog of cases under appeal in Riverside, California, posed a crisis for the court system. With inadequate resources to continue prosecuting appeals, and a desire to resolve cases quickly, mediation was introduced as a compelling solution.
Enter Justice Richard T. Fields of the Riverside County Superior Court. Fields presided in the Riverside County courts for
26 years prior to his appointment and subsequent confirmation to the Court of Appeal in 2017. With celebrated experience across his career, he recently joined the appellate court's mediation program to help it develop and grow as a form of alternative
dispute resolution in the unique appellate court setting.
"Everything that goes through the Superior Court comes through [the appellate court]. We hear criminal, juvenile, family law, wrongful death and partnership dissolution cases and more, which means the types of cases we have to mediate are very broad," said Fields.
By resolving a case, rather than continuing through the court appeals process, "you're going to leave knowing what you agreed to," he said. "People leave with a certain peace of mind when they decide the resolution instead of the court deciding for you."
A new skillset — and perspective
Despite nearly 30 years on the bench, Fields said he knew he needed additional skills in dispute resolution to successfully participate in the mediation program. From active listening to negotiation, mediation requires an understanding of the law with additional focus paid to the emotional context of each party involved and their underlying interests, desires and concerns.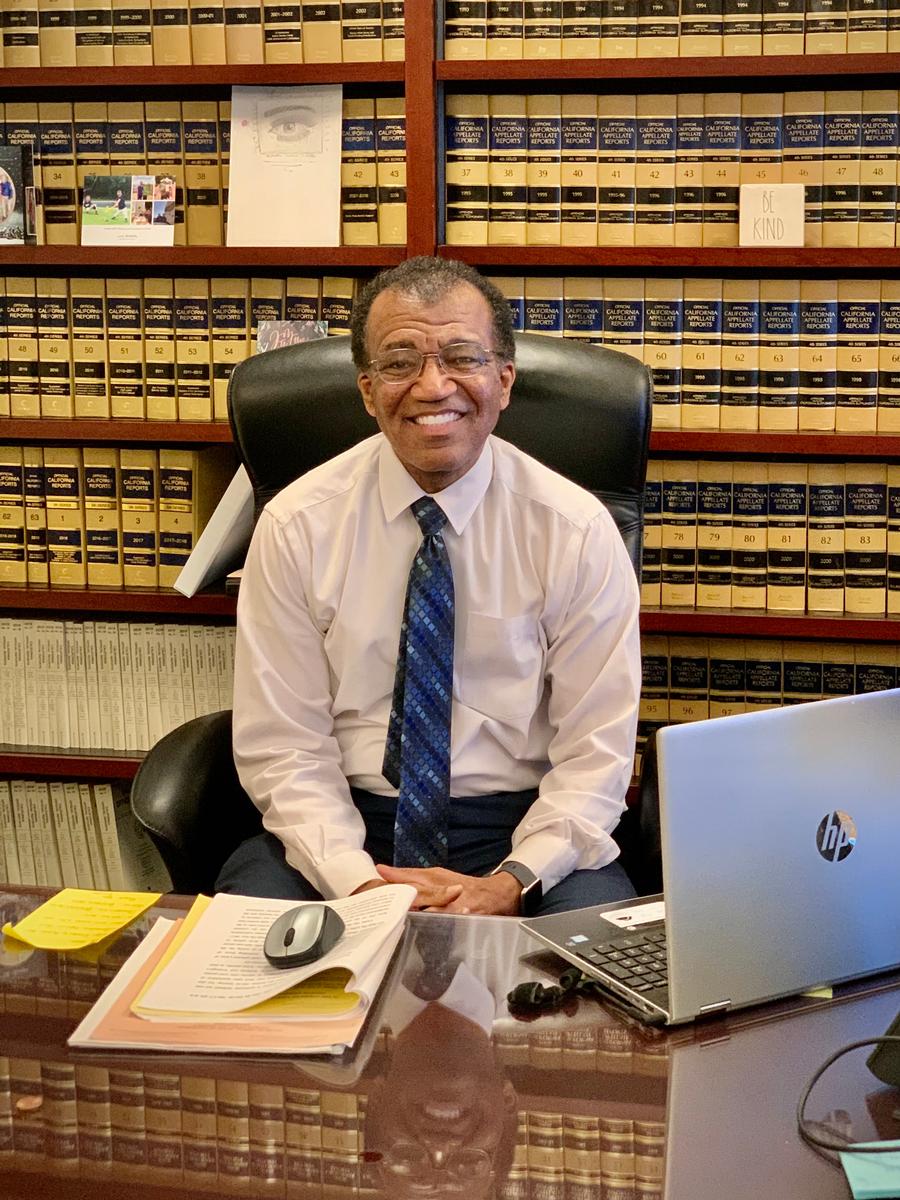 Justice Richard T. Fields
In his search for training to amplify the program's impact, Fields became one of the first sitting judges to enroll in USC Gould's Master of Laws in Alternative Dispute Resolution (LLM in ADR) degree. Eager to engage and learn, he balanced hearing cases all day in Riverside with travelling to USC's Los Angeles campus for classes at night – and earned a degree he said is essential to a successful leadership role in the court's mediation program.
"As a judge, you have certain skills that you apply in the courts and skills you've learned over the years in order to resolve cases. So much we do in the court system is because it's the way it's always been done," said Fields. "But this time, I knew there were skills and techniques to learn first."
With immediately applicable insights into human behavior and how to act as a neutral third party, USC's program brought a new layer of expertise to Fields' proceedings in the appellate court. Active listening, for example, has taught him to hear what someone is saying and be able to repeat it back to them.
"When people really feel heard, it changes everything," he said. "What are the underlying interests? What objective criteria can we use in assisting the parties to reach a resolution of their dispute? I was able to immediately apply what I learned in class to my role as a judge by showing parties that they were really not that far apart from one another."
Ensuring Effective Outcomes
One of the first of its kind, the Division 2 of the 4th Appellate District's mediation program now consists of 100% volunteer lawyers —15 participating at a time —and has resolved approximately 1,500 cases since its inception. With roughly six mediations in the settlement rooms of the appellate court resolving each month, the court's program is working. Not only are more cases closed, but more of the people involved feel heard and seen by the court system, agreeing to a fair and just resolution, even though one party had won a prior verdict.
The program provides volunteer mediators — many of whom graduated from local law schools —rewarding experiential
learning opportunities that can lead to paid work as they establish positive reputations and records of achievement.
Fields said he was surprised by how his LLM in ADR at USC Gould impacted his work. "Typically, the way[s] judges handle cases are strictly evaluative. Now, I think that I look at a case with a broader perspective. I sincerely enjoyed the instruction and staff, and it had an immediate impact on my work."
As the program continues to expand and resolve cases, it seems as though Fields' education in ADR has reinvigorated his career in the courthouse – and delayed what was once an impending retirement.
With a term that ends in 2031, he's just getting started.
Read More
THE LATEST NEWS. REDEFINED.