Student Spotlight: Apul Bhalani

USC Gould School of Law
Friday, October 2, 2020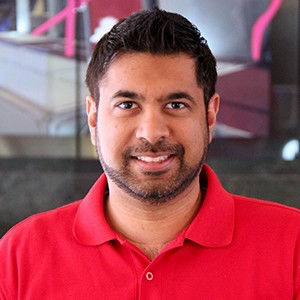 Apul Bhalani, MDR Class of 2021
An essential element of the USC Gould School of Law's success is the supportive community fostered among its students around the world. These strong bonds which tie together the Gould Trojan Family fuel the impact and influence of the school's programs online and on campus.
Meet Apul Bhalani (MDR Class of 2021). In the Q&A below, he shares what drove him to pursue a legal education in dispute resolution and how his studies have shaped his work with Kids Manage Conflict.
What sparked your interest in learning about law?
I would have to say it was actually the tv show Suits. I binge watched all the seasons within a week and then applied to Gould shortly after.
What made you pursue your degree in particular, and why at USC Gould?
I was interested in mediation and ADR from some articles I had read about other countries starting to push mediation through online systems as a way to relieve the excessive cases the courts were experiencing. That really seemed like something I wanted to learn more about with how technology could apply to handle mediation more effectively in courts here. I decided on USC for the flexibility of class offerings for my schedule as well as Professor Richard Peterson, the director of the program, personally calling me to answer my questions about the program and opportunities I was interested in.
How has it been transitioning into our program, and how has USC assisted you?
Transitioning to the program has been great with the faculty understanding my needs for flexibility and scheduling as well as great guidance from my advisors on courses for me to take and answers to my scholarship questions.
What is the most memorable experience or learning from your USC studies so far?
Probably getting to attend events and then networking with other students in the program. Especially taking the clinical course where I got real world experience going to the courts and mediating cases.
How have your studies influenced your current externship work with Kids Manage Conflict?
From the diverse classes on the many aspects of dispute resolution and mediation that I have taken, I am able to use a variety of different class examples and theory discussions to help me on my current task of peer mediation training with kids. The professors had gotten the core concepts through to me in ways that I can now relate key lessons to others.
How will your degree from USC Gould give you an advantage for your future career? What do you want to do next with your degree?
It has really helped me understand more about how people make decisions and how to resolve conflict as well as see things in different perspectives as to why and how negotiations settle and get resolved. The next step for using my degree skills once completed is working with companies to help with online mediation customizations and get more involved in mediation training.
What advice do you have for students who may be interested in following a similar path to yours?
Networking and attending workshops will help you learn more about the program and what others have experienced. I found that helpful for me as well as reaching out to advisors and career development staff in the program to help guide me on areas I wanted to explore further. You always leave learning something new and sparking interest in areas that may not have been considered or known before. Recently, I attended a zoom social networking mixer and came away with some great new contacts and things to look into afterwards.

Read More
THE LATEST NEWS. REDEFINED.