Student Spotlight: Bruna Scotti Abreu (LLM in ADR 2023)

USC Gould School of Law
Monday, March 13, 2023
LLM in ADR student Bruna Scotti Abreu found mediation after a path through interests in journalism and employment law. Ultimately, she has always been driven to continue learning and helping others. In this Q&A, learn why she chose USC Gould School of Law's dispute resolution program and what she has planned for her future in law.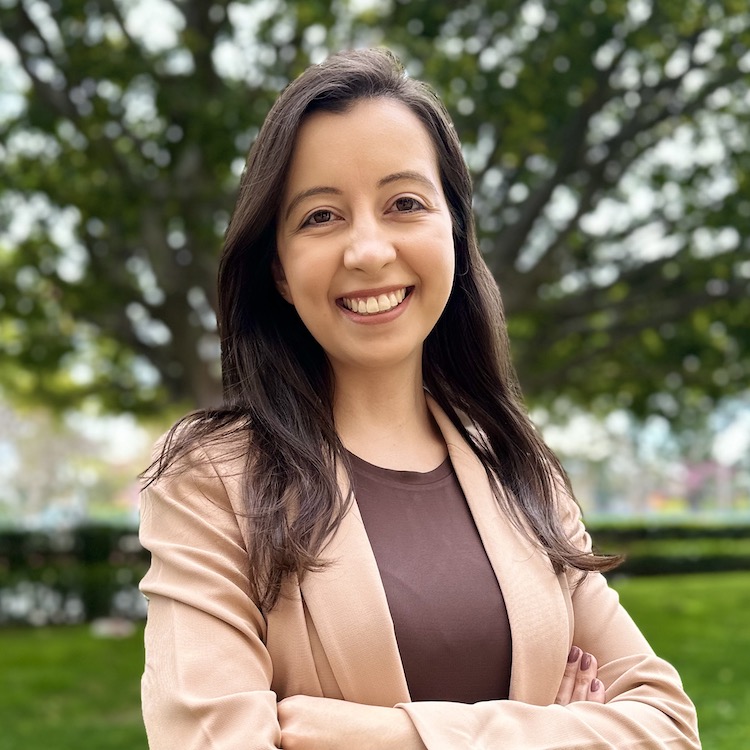 Bruna Scotti Abreu (LLM in ADR 2023)
What sparked your interest in learning about law?
Before studying law, I studied journalism for two years. I have always loved to talk with people and know their stories. I thought that journalism was a good path for me, but, during college, I realized that I could apply these skills to another profession: law. I realized that I didn't want just to hear and tell people's stories, but I also wanted to help them somehow. I believe being a lawyer focused on employment law has helped me to achieve this, and I hope to continue working in employment law after graduation. When we choose law as a career, we never stop studying and we are learning every day.
What made you pursue your LLM in ADR in particular, and why at USC Gould?
After I finished my bachelor's degree, I studied labor and employment law at law school. For my final paper, I wrote about ADR methods in the Brazilian Employment Court. That was my first immersion into ADR, which was barely discussed in law school. After that, I started to study interest-based negotiation and then, about mediation. The regulation of mediation in Brazil is relatively new, so I felt the need to learn more about the ADR methods in a place that has been utilizing them for a longer time, such as in the U.S. I chose USC Gould because its Center for Dispute Resolution is renowned in the area of ADR while having the structure and benefits of a top 20 law school.
How has it been transitioning into your program, and how has USC assisted you?
From the moment I decided to apply to USC, everyone at Gould was so responsive and helpful with the questions that I had. Later, as I prepared to come to the U.S., I felt that the G&IP Office helped to make me feel at home at USC. It was a great experience and I felt very welcomed. The first months of the program require a lot of adjustment, but with the support of USC and with the friends I made here, it became a lot easier.
What is the most memorable experience or learning from your USC studies so far?
During my first semester of the LLM program, I chose courses that had in-class simulations of mediation, negotiation and arbitration. We had those every week and I learned a lot in each class. It was great to have the opportunity to put into practice what we learned in theory. This in-class experience made me realize that I want to use the knowledge that I have about mediation and negotiation to be a better lawyer. I believe that knowing the mediation process, how to negotiate and how to get the best out of these methods will enable me to offer a better service for my clients.
How will your degree from USC Gould give you an advantage for your future career? What do you want to do next with your degree?
The LLM degree from Gould has opened a lot of doors for me and I plan to explore these opportunities. After graduation, I plan to continue working in employment law, but also use the knowledge that I gained from the LLM in ADR program to solve my clients' conflicts in the most effective way. I also plan to sit for the California Bar Exam after graduation.
What advice do you have for students who may be interested in following a similar path to yours?
I first learned about LLM programs when I came to U.S. to study Business English in 2019. I always dreamed of studying in another country, and the program looked like the perfect fit for me. However, from the time I decided to apply for an LLM program to the time I arrived, I faced many challenges. And I can say now that it is worth the effort! When I was preparing to start the USC Gould LLM, one of my mentors said: "this year is going to be amazing in the same proportion that is going to be hard" I have found this to be true. It's not easy to learn so much in a short period of time and grow to be a better professional (and person), but when you accomplish your goals, it's a great feeling. My advice is to not give up when things look hard (or even impossible) - you got this! Fight On!
Learn more about the USC Gould Center for Dispute Resolution and the LLM in ADR.
Read More
THE LATEST NEWS. REDEFINED.