Post-Conviction Justice Project (PCJP)

USC Gould School of Law
Help provide a second chance for deserving clients sentenced to life terms in California. Through the Post-Conviction Justice Project (PCJP) clinical program, you will gain invaluable experience representing clients at parole hearings, conducting resentencing hearings, seeking executive clemency and litigating petitions for writs of habeas corpus in state and federal courts.
Since its inception in 1981 as the law school's first clinical program, 732 law students have assisted over 4,300 clients. PCJP students have won the release of 188 persons sentenced to life terms in California through the parole process and on habeas corpus. PCJP also engages in legislative advocacy and has co-sponsored or written nearly every juvenile justice bill passed in California since 2012. Learn more about PCJP at pcjp.usc.edu and follow the Project on Facebook and Instagram.
Why Choose PCJP?

Visit PCJP's website
While providing deserving clients with zealous representation, you will develop your potential as a skilled and ethical legal advocate.
In 2008, the Project prevailed in a defining case for the California parole system on behalf of longtime client Sandra Davis-Lawrence. The Project argued - and the California Supreme Court agreed - that a person sentenced to a life-term is entitled to meaningful judicial review of parole decisions to safeguard the constitutional liberty interest in parole.
The Project also has successfully advocated for legislative reform of the parole system and changes to California sentencing laws, benefiting many thousands of people incarcerated in California prisons.
Types of Cases
You will have the opportunity to work on cases that involve representation of clients in administrative and court hearings, presentation of testimony and argument, appellate advocacy and litigation of significant constitutional issues .
Selection Process
In the spring, first-year JD students apply for full-time summer positions. Additional students enroll on a first-come first-served basis. Select students are invited to return to participate in Advanced PCJP during their third year. Because of the hands-on nature of the Project's work, enrollment is limited to 16 new JD students per year.
Academic Credit
The Project is offered as a course within the JD curriculum for academic credit. Students enroll in the clinical course for two semesters. In addition to developing vital skills in criminal and constitutional law, you will examine and discuss broader issues of criminal justice in the context of your clients' cases.
Learning Outcomes
Crucial advocacy skills developed through firsthand experience representing clients include:
client counseling
effective fact-gathering, interviewing and presentation of evidence
proficient and persuasive legal writing and oral advocacy
strategic planning and proactive problem-solving
professionalism, judgment and ethical practice
Clinical Directors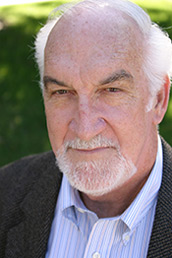 Michael Brennan co-directs the Post-Conviction Justice Project and is an authority on the three-strikes law and the death penalty. He has served as directing attorney for California Rural Legal Assistance and as a deputy federal public defender. He is a former partner with Balaban, Stern and Brennan and previously taught at Emory University. He chaired the Federal Indigent Defense Panel Selection Committee for the U.S. District Court for the Central District of California, served on the Los Angeles County Bar Association Judicial Evaluation Committee, consulted for the National Legal Services Training Program and was a member of the National Institute for Trial Advocacy. Prof. Brennan received his law degree from the University of California, Berkeley.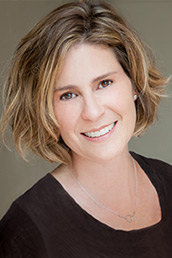 Heidi Rummel co-directs the Post-Conviction Justice Project. A former federal prosecutor, she served in the United States Attorney's Offices in both Washington D.C. and Los Angeles where she focused on violent crime and criminal civil rights cases, and also served as a deputy chief in the Training Section. Prof. Rummel clerked for the Honorable Thomas Penfield Jackson of the US District Court for the District of Columbia. She holds a B.A. from the University of North Carolina at Chapel Hill and a J.D. from the University of Chicago.
Student & Alumni Testimonials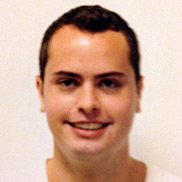 We're treated like attorneys and work with clients just as an attorney would do in the real world. It's an incredible responsibility but convinced me that I made the right decision to go to law school."
Alexander Hurd, JD '16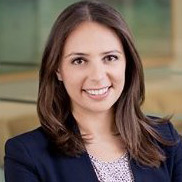 "I know I will carry the lessons I learned in the Project throughout my career. I learned how to interview clients, develop persuasive legal arguments and advocate for clients in written briefs and oral argument. It's an incredible feeling to represent a client who is released but, at the same time, there are so many more people to be helped."
Julia Deixler, JD '14, Associate, Litigation Department, O'Melveny
Client Testimonials
"I am so grateful to USC Gould's Post-Conviction Justice Project. The students never gave up on me. I know I would have never been released without their help."
Glenda Virgil, convicted of killing her abuser more than 25 years ago
"I am forever grateful to the students at the Post-Conviction Justice Project. The Lord brought me these angels, these amazing students, to help me."
Mary Virginia Jones, freed from a life sentence after 32 years
Post-Conviction Justice Project in the News



Video: Changing Laws, Changing Lives

September 4, 2015

Post-Conviction Justice Program (PCJP) clients, as well as USC Gould students and faculty share the powerful impact of the clinic's work on juveniles and victims of abuse. The clinic represents California federal and state inmates in post-conviction issues ranging from parole board hearings to petitions for ...more
RECENT NEWS