CLEO Workshops 2011-2012

USC Gould School of Law
Fall 2011
August 22

- Eric Helland (Claremont McKenna University), Topic: "How Much Should Judges be Paid? An Empirical Study on the Effect of Judicial Pay," with James Anderson.

August 29

- Jonathan Masur (University of Chicago), Topic: "Patent Inflation."

September 19

- Kathryn Zeiler (Georgetown University), Topic: "Are Medical Malpractice Damages Cap Study Results Method-Dependent?"

October 3

- Benjamin Hermalin (University of California, Berkeley), Topic: "The Welfare Consequences of Legal System Improvement."

October 10

- Justin Wolfers (University of Pennsylvania), Topic: "Forecasting Elections: Voter Intentions versus Expectations."

October 17

- William Hubbard (University of Chicago), Topic: &nbsp "The Problem of Measuring Legal Change, with Application to

Bell Atlantic

v.

Twombly

"
October 31

- Yehonatan Givati (Harvard Law School), Topic: "The Optimal Structure of Tax Policymaking: Rulemaking, Adjudication, Advance Ruling and Licensing ."

November 14

- Frank Partnoy (University of San Diego), Topic: "Disclosure Strategies and Shareholder Litigation Risk: Evidence from earnings restatements."

November 28

- Gary Charness (University of California, Santa Barbara), Topic: "How Communication Affects Flexibility: An Experimental Study of Formal and Informal Contracting."
Spring 2012
January 9

- Abraham Wickelgren (University of Texas), Topic: "Admissible Third Party Litigation Funding Contracts as a Way to Constrain the Exploitation of Plaintiffs." with Ronen Avraham.

January 23

- Richard Epstein (New York University), Topic: "The Constitutional Paradox of the Durbin Amendment: How Monopolies are Offered Constitutional Protections Denied To Competitive Firms."

February 6

- Vikramaditya Khanna (University of Michigan Law School), Topic: "CEO Connectedness within Executive Suites and Corporate Frauds."

February 27

- Andrew Daughety & Jennifer Reinganum (Vanderbilt University), Topic: "Divided Responsibilities and Resilient Policy Regimes: Imperfect Competition and Products Liability When Harm is Cumulative."

March 5

- Giuseppe Dari-Mattiaci (University of Amsterdam, Visiting Professor at University of Chicago), Topic: "The Good-Faith Purchaser: Markets, Culture, and the Legal System."

March 19

- Zorina Khan (Bowdoin College), Topic: "Promoting the Useful Arts: Technological Innovation Outside the Patent System, 1790-1890."

April 2

- Ronald Mann (Columbia Law School), Topic: "Patent Examiners and Patent Quality."
RECENT NEWS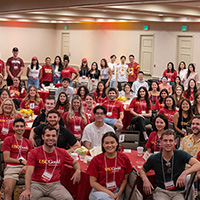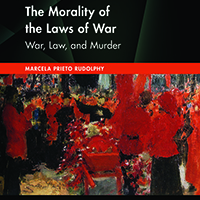 Facing the tragedy of war
September 13, 2023
Professor Marcela Prieto's new book, "The Morality of the Laws of War," argues for strengthening international law to el...