CLASS Workshops

Center for Law and Social Science (CLASS)
Location: USC Gould School of Law, Faculty Lounge, Room 433 (unless otherwise stated)
Time: 12:00 - 1:00 p.m. (Lunch served at 11:50 a.m.; Talk begins promptly at 12:00 p.m.)
Day: Mondays
Hard copies of all CLASS papers are available in room 461.
Online copies can be downloaded by clicking the title of the paper below as they become available. When not available for download, copies will be emailed to members of the CLASS email list. To join the list, please click here.
(Please note that some topics are to be announced)
Spring 2018
January 08 - Edward Morrison (Columbia Law School)


Title: Race and Bankruptcy

January 22 - William Thompson (UC Irvine)


Title: "A New Crisis in Forensic Science: How Should Experts Present Source Conclusions?"
Jointly sponsored by Social Psychology Brown Bag Series.

February 05 - Emily Ryo (USC)


Title: "Representing Immigrants: The Role of Lawyers in Immigration Bond Hearings"

February 12 - Margaret Tankard (RAND)


Title: "The Effect of a Supreme Court Decision Regarding Gay Marriage on Social Norms and Personal Attitudes"

February 26 - Alec Stone Sweet (National University of Singapore, Faculty of Law)


Title: "Arbitral Lawmaking and State Power: An Empirical Analysis of Investor-State Arbitration."

March 05 - Norbert Schwarz (USC Psychology)


Title: "How does the gut know truth? Intuitions of truth and their implications for fake news."

March 19 - Dan Klerman & Eric Helland


Title: "Contingent Fees and Access to Justice"
Lunch will be provided.

March 26 - Margaret Boittin (Osgoode Hall Law School, York University)


Title: "The Unintended Consequences of Mass-Media Anti-Trafficking Campaigns: Evidence from an Experimental Test in Nepal"

April 09 - Hazel Markus (Stanford University, Dept. of Psychology)


Title: "American = Independent?"

April 16 - Gillian Hadfield (USC)


Title: "Incomplete Contracting and AI Alignment"
Download: Hadfield Paper

April 30 - Morgan Kousser (Caltech)


Title: "Do The Facts of Voting Rights Support Chief Justice Roberts's Opinion in Shelby County?"
Download: Kousser Paper

Fall 2017
August 21 - Christian Grose (USC Political Science)


Title: "Public Officials' Private Financial Interests and Lawmaking"


August 28 - John Matsusaka (USC Marshall)


Title: "When do Legislators Follow Constituent Opinion? Evidence from Matched Roll Call and Referendum Votes"

September 11 - Pam McCann (USC Price School of Public Policy)


Title: "Congress and Judicidal Review of Agency Actions"
co-authored work with Charles R. Shipan, University of Michigan and Yuhua Wang, Harvard University

September 18 - Jed Stiglitz


Title: "Reason-Giving and Statutory Fidelity"

September 25 - Tom Dishion (ASU, Dept. of Psychology)


Title: "Scientific and Ethical Frontiers in Scaling up Family-based Interventions: The Family-checkup as a Case Example"

October 02 - Frank Nagle (USC Marshall)


Title: "The Value of Crowds"

October 09 - Deirdre Brown (Victoria University of Wellington)


Title: "There and back again: Interviewing Techniques and Memory Processes in Field and Laboratory-Based Settings"
Jointly sponsored by Social Psychology Brown Bag Series

October 11 - Ron Harris (Tel Aviv University, The Buckmann Faculty of Law, Visiting at Stanford)


Title: "Three Trade Institutions, Three Paths of Migration: Sea Loan, Funduq/Caravanserai, and Commenda"
Jointly sponsored by the Social Psychology Brown Bag Series.

October 16 - Andrew Coe (USC Marshall)


Title: "The Tragedy of Arming"

October 23 - Jason Doctor (USC Schaeffer Center for Health Policy and Economics)


Title: "Use of Behavioral Insights to Improve Healthcare Quality"

October 30 - Joel Watson (UCSD Economics)


Title: "Statistical Evidence and the Problem of Robust Litigation"

November 06 - Crystal Yang (Harvard Law School)


Title: "Racial Bias in Bail Decisions"

November 20 - Paige Skiba (Vanderbilt University Law School)


Title: "The Consequences of Online Payday Lending"

December 04 - David Herzig (Valparaiso University Law, visiting at Loyola Law School)


Title: "Structural Inequities between Mutual Funds and Exchange Traded Funds"

RECENT NEWS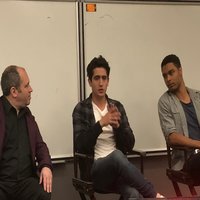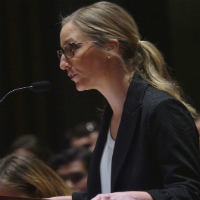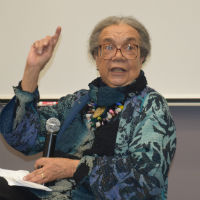 Follow the Need
April 3, 2018
Children's rights pioneer Marian Wright Edelman inspires at USC Gould