Sarin Haroutounian (JD 2016), labor relations counsel for Warner Bros. Television, shares her journey from law student to practitioner.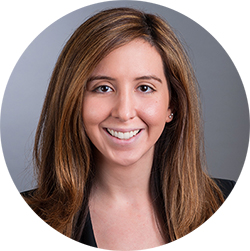 Sarin Haroutounian
How did your education and experiences at USC Gould prepare you for your career?
USC Gould offers the Entertainment Law Certificate program, which provides a course load geared specifically toward a career in entertainment law. I found this to be a very useful program during my time at USC Gould. Through the program, I was able to take classes with great professors like Alan Levine and Jonathan Barnett, whose classes both offered valuable practical skills for a career in the entertainment industry.
How would you describe your current role?
I am currently working as labor relations counsel for Warner Bros. Television. My position involves consulting with productions regarding guild and union issues as well as labor and employment law. I also participate in the industry-wide collective bargaining process with other major studios and the various guilds and unions in the entertainment industry.
Are there any lessons from your days as a law student that you rely on in your current work?
During my days as a law student, I established many organizational, analytical and practical skills that I rely on every day in my current work. I found the Socratic method and outlining process were very helpful in building good habits and skills for future legal practice.
What is the most rewarding part of what you do?
The most rewarding part of my job is having the opportunity to assist TV productions with challenging legal issues and seeing the results of this work embodied in creative and exciting entertainment content.
Was there a professor or course you found particularly inspirational?
I found Gould faculty Alan Levine's Business for Lawyers courses extremely valuable because they truly prepare future transactional attorneys for work in a large studio. I still find Professor Levine's handouts and textbook useful in practice.