In fall 2021, USC Gould launched Gould Preview, a new pre-orientation program intended to provide enhanced transitional support to incoming law students, including first-generation students and students returning to school after pursuing interests outside of academia.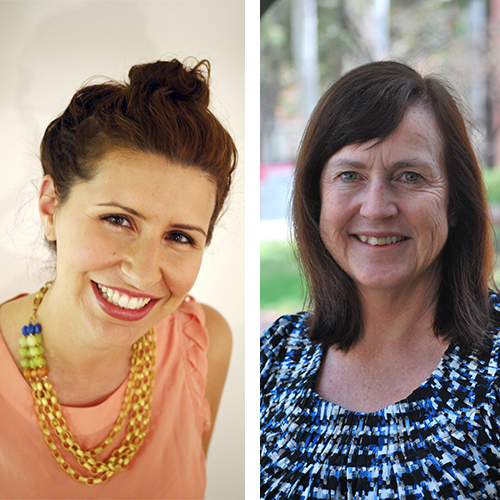 Professor Laura Riley and Professor Sue Wright developed Gould Preview to help build community among incoming students.
The five-day program attracted more than 30 students who participated in torts and legal writing classes, and workshops on topics including how learning in law school is different, reading and briefing cases, outlining, and how to take law school exams. The program was free and housing costs and most meals were covered.
The program was patterned after similar programs at peer institutions, said Sue Wright (JD 1987), professor of lawyering skills and director of academic success at USC Gould.
Wright developed Gould Preview along with Laura Riley (JD 2010), associate professor of lawyering skills and assistant director of academic success, and David Kirschner, associate dean of admissions and financial aid as a way to build community among incoming students who identified as desiring additional support upon entering law school.
"The idea is that this group of students could show up the following week at orientation and already have some friends there," says Wright. "It increases their comfort level, both socially and academically."
Nickey Woods, Gould's assistant dean of diversity, equity and inclusion and Malissa Barnwell-Scott, director, diversity, equity and inclusion, and the Alfred C. Molina First Generation Professionals program, led a workshop in community building. Professor Sam Erman, who has researched the connections between engagement, learning and well-being among law students, also led a workshop on transitioning to Gould with a colleague from Indiana University.
Plans are now in the works to further integrate a DEI focus in the program. Meanwhile, Wright and Riley hope that Gould Preview serves as a starting point for the critical skill of building relationships and homing in on approaches for academic success in law school that work for each student.
"When school starts, students primarily work within their super sections, but this is an opportunity to meet other students based on their backgrounds and identities," says Riley. "We hope [Gould Preview] helps them to expand their networks and connect with students who can support them at the start of their professional journeys."