Other Academic Publications

USC Gould School of Law
In addition to the three honor's journals, USC hosts two unique student-run publications.
Founded in 2018, as Law for Business, USC Gould's Business Law Digest provides business-oriented students with the opportunity to address periods of business innovation and disruption related to the law. Serving as Gould's only business-focused academic publication, BLD publishes biannually on topics relating to finance, tax, mergers and acquisitions, real estate, capital markets, business regulation, employment, and more. The publication also hosts a podcast series focused on timely and significant legal and business topics.
USC's Entertainment Law Spotlight was founded in 2017 as a forum for students and attorneys to explore and discuss developments in entertainment law. Unlike other legal publications, Spotlight aims to be less formal and includes shorter, more concise articles, that relate to various areas of the film industry.
Students may participate in an honors journal and the Business Law Digest or Spotlight.
RECENT NEWS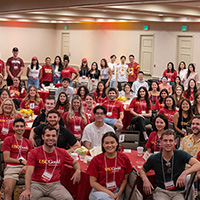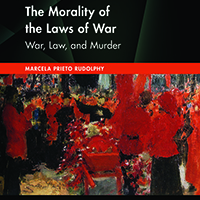 Facing the tragedy of war
September 13, 2023
Professor Marcela Prieto's new book, "The Morality of the Laws of War," argues for strengthening international law to el...