Business Law Certificate
Earning a certificate in Business Law in addition to your JD degree helps you acquire the diverse legal, business and negotiating skills required to succeed in business law practice. It also offers you a credential that demonstrates your specialized training in this thriving and wide-ranging field.
You may concurrently earn multiple certificates offered by USC Gould. Some courses count toward more than one certificate. Students in the JD/MBA dual-degree are also eligible.
Certificate Requirements
To earn the certificate, you must take at least 24 units of mandatory, core elective and specialized elective — including transactional skills and clinical or externship courses as outlined below. In addition, third-year students pursuing the certificate are encouraged to take the Deals course offered in the spring semester — the capstone of the Business Law curriculum. It brings law and business students together to negotiate deals that are then discussed and analyzed by leading business lawyers.
The mandatory courses are the foundation of any business, corporate or tax law practice. The core electives provide a foundation for achieving more specialized knowledge within selected practice areas in business, corporate and tax law. Specialized electives consist of a mix of substantive lecture-style courses and transactional skills courses on narrower topics. You may personalize your course selections to achieve specialization within a selected field or to acquire broad knowledge of multiple fields within business law.
Mandatory Courses
Business Organizations
Taxation
Business Literacy or Business for Lawyers
Core Electives (at least 5 units required)
Accounting for Lawyers
Bankruptcy: Debtors and Creditors (formerly called Bankruptcy Law)
Corporate Finance
Corporate Taxation
Mergers and Acquisitions
Partnership Taxation
Securities Regulation
Specialized Electives: Substantive Law
Analytical Methods (formerly called Analytical Methods for Lawyers)
Antitrust Law
Commercial Paper
Corporate Reorganization
Counseling the Startup
Entertainment Law
Insurance (formerly called Insurance Law)
International Business Transactions
International Sales of Goods
Land-Use Controls
Law and Economics
Partnerships and LLCs
Sales
Secured Transactions
Venture Capital Law and Emerging Companies (formerly called Venture Capital Law and Finance)
Specialized Electives: Transactional Skills (Corporate)
Advanced Contracts
Advanced Legal Writing for International Business Lawyers
Advanced Secured Transactions Workshop
Alternative Dispute Resolution Clause Drafting
Business Planning (formerly called Business Planning I: Structuring and Financing the New Enterprise)
Deal Strategy, Structure and Negotiation (formerly called Business Planning II: Structure, Strategy and Negotiation)
Contract Drafting and Strategy
Deals
International Arbitration (formerly called International Business Dispute Resolution)
Transactional Due Diligence
Transactional Practice: The Syndicated Loan Agreement
Specialized Electives: Transactional Skills (Real Estate)
Real Estate Law and Business I (Transactions)
Real Estate Law and Business I (Finance)
Real Estate Transactions Problems
Real Estate Finance Problems
Specialized Electives: Transactional Skills (Media and Technology)
Digital Media Transactions: Policy and Practice
Technology Transactions
Dealmaking in the Entertainment Industry (formerly called Topics in Entertainment Law: Deal Making in the Entertainment Industry)
Topics in Entertainment Law: Legal and Business Issues in the Digital Age
Legal Clinics, Externships or Publications
Small Business Clinic I
Small Business Clinic II
Corporate Practicum
Entertainment Law Practicum
Business Law Advisor
Specialized Electives: USC Marshall School of Business
Corporate Financial Strategy
Corporate Financial Policy and Corporate Governance
Entrepreneurial Finance: Financial Management for Developing Firms
Mergers and Acquisitions
Financial Analysis and Valuation
Not all courses are offered every year.
You may petition to waive any required or elective course if you have taken an equivalent course outside of the law school as part of your undergraduate or other graduate degree.
The Business Law certificate gives you a good roadmap outlining both substantive and hands-on classes. I took a mix of both. The hands-on classes gave me a great perspective on how the substantive law would apply in real-world situations.

Ali Degolia, JD 2017
Recent News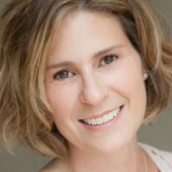 Learning to Lead
June 14, 2017
USC Gould hosts training for formerly incarcerated emerging leaders