Law Firm Challenge

Alumni and Giving
Message from the 2017 Law Firm Challenge Chair
Steve Mindel '85
Steven A. Mindel is a Certified Family Law Specialist and Managing Partner at Feinberg Mindel Brandt & Klein. Steve is a dedicated member of the USC Gould community; he is a member of the Law Leadership Society and has served on the USC Gould Alumni Association Board.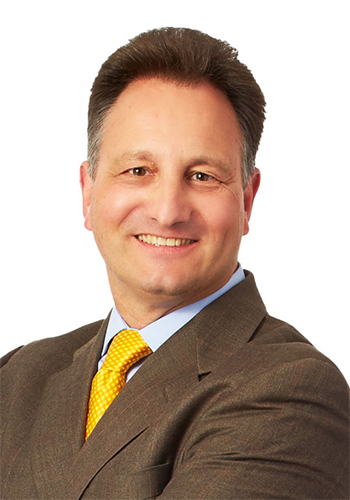 Dear Fellow Alumni:
I am honored to serve as chair of the 2017 Law Firm Challenge. The ongoing success of the Challenge demonstrates the incredible strength of our Trojan Network at firms across the globe.
The Law Firm Challenge is all about making a collective show of support for our law school. We have many reasons to give that support, not the least of which is USC Gould's exceptional student body. It is the generosity of alumni like you that makes it possible for the law school to offer the competitive scholarship packages necessary for attracting these students, who will go on to become outstanding attorneys and our colleagues.
We can also be proud that our law school remains dedicated to serving others. USC Gould's Saks Institute for Mental Health Law, Policy, and Ethics is undertaking a Supported Decision-Making Project, which has the potential to revolutionize the mental healthcare landscape. And, USC Gould's clinical education program continues to provide legal services to those in need; the Immigration Clinic alone has nearly 70 open cases, most of which are asylum cases for those seeking humanitarian protection.
Your participation in the Law Firm Challenge can help these scholarships, clinics, and programs grow and thrive. A gift of any amount made by June 30, 2017, to whichever USC Gould fund is most meaningful to you, will count as your Law Firm Challenge participation. If your firm or company is not yet part of the Challenge, click here to sign up.
When making your gift, I hope you will consider joining the USC Law Leadership Society, a wonderful community of Gould alumni and friends. Your membership gift will increase both your personal involvement with the law school and the impact of your firm's participation in the Law Firm Challenge.
USC Gould and the Trojan Family have benefitted me enormously, both personally and professionally, and I am proud to be a part of this great community. Please make your gift today and join me demonstrating the strength of the USC Gould School of Law through the 2017 Law Firm Challenge.
Sincerest regards,

Steven A. Mindel '85
Partner, Feinberg Mindel Brandt & Klein
Chair, 2017 USC Gould Law Firm Challenge