Gidget Documentary Gets Green Light Thanks to USC Intellectual Property & Technology Law Clinic
Wednesday, August 11, 2010
Prof. Jack Lerner leads effort to help filmmaker

When Brian Gillogly set out to make his documentary, "Accidental Icon: The Real Gidget Story," which screens on Aug. 14 at the Egyptian Theater in Hollywood, he thought his greatest challenge would be to convince Kathy Zuckerman – the real woman behind Gidget - to cooperate.
That was far from the case. Gillogly actually faced his highest hurdle over copyright issues for the "Gidget" television shows and movies. He couldn't afford the licensing fees to use the footage, and believed his project was doomed.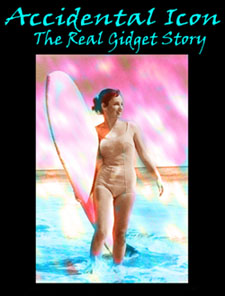 That's when Gillogly solicited advice from USC Law's Intellectual Property and Technology Clinic and its director, USC Law Prof. Jack Lerner.
"He came to us looking for help," Lerner said. "We advised him over a two-year period on whether his uses of various copyrighted materials in his film constitute fair uses, working with him through multiple edits of the film."
"Accidental Icon: The Real Gidget Story," explores the behind-the-scenes story of Kathy "Gidget" Zuckerman, a Malibu teenager who hit the surf scene in the 1960s, and whose story was made famous by the best-selling book and a series of successful films and television series featuring actresses Sandra Dee and Sally Field.
The "Gidget" story became a huge cultural phenomenon, and as a result Gillogly had to include short excerpts from the films and television shows in order to tell his story, Lerner said.
"It was an absolute necessity that he show the clips," said Lerner. "Without them, Brian would have been unable to explain the magic of 'Gidget,' how Kathy became a surfing icon, and the huge impact this story has had on American life."
After Gillogly had recut the film, Lerner and his students worked out a licensing arrangement with Sony Pictures.
"The doctrine of fair use allows filmmakers and others to use copyrighted works without permission, for important First Amendment purposes like comment or criticism," Lerner said. "In this case, however, negotiation was the best strategy."
USC Law students worked closely with Gillogly throughout the process. They quickly became experts in fair use law as it relates to documentary filmmaking and closely analyzed nearly every second of the film.
"Because film is such an important medium, it is great that the Clinic gives students the opportunity to work with documentary filmmakers like Brian," said Fred Lee '11. "It meant a lot to me that we helped him finish his film when otherwise he probably wouldn't have been able to. It was particularly nice to see how the law interacts with art—it turns out we need each other."
Added Lerner: "It was an incredibly valuable experience for the students. This work requires a fanatical attention to detail and involves a lot of independent judgment followed by intensive consultations with the client. Projects like this really help students understand what it means to be a professional, which of course is central to USC Law's mission."
Nowadays, Gillogly is enjoying much success with his film, which has premiered at numerous sold-out film festivals stretching from Australia to Newport Beach.
"I am truly grateful to USC Law, Jack Lerner, and the students of the USC Intellectual Property and Technology Law Clinic for all of their help," said Gillogly. "It's been quite a ride."

RECENT NEWS