News
Everything You Want to Know About Music Law
Thursday, Oct 13, 2016
Two entertainment industry attorneys share insights and advice with Gould students
As a published composer and a music publishing executive, Corey Field found himself wanting to dig deeper into copyright law. While working full-time, he earned his JD at night and now runs his own boutique law firm, specializing in entertainment law and intellectual property. He recently shared his expertise with USC Gould's music law society's first panel of the year "Everything You Want to Know About Music Law."
"Law school changed my life," said Field, who is also a Lecturer at Gould, where he teaches entertainment law to both JDs and LLMs. "The process of going into the legal world, opened up new opportunities for me."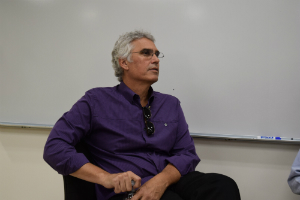 Corey Field speaks to students at music law event
The panel also included a highly respected professional in the music industry - Stanley Levy of Manatt, Phelps & Phillips. Levy began his career as a civil rights activist. Someone he met during that time, asked him to be an attorney for a small music company. Since then, he has represented many artists in a variety of music genres.
As professionals in the industry, both panelists spoke on the reality of working in music law.
"Forget calling yourself a music lawyer," said Field, who has clients in licensing, deal making, and intellectual property matters. "Now, it's much more difficult to only do music law, because there is no longer the kind of industry that there once was."
With there being such a huge shift in the music industry during the past decade, there are now multiple channels that could potentially lead toward entertainment law.
"Trademarks are gigantically important right now, and that's a great way to get into the entertainment industry," said Field. "To me, however, the most important thing about the music industry is studying copyright."
Levy's advice for breaking into the industry is to "know all the technical aspects of the law, because that is the protection and support that you want to offer to your artists".
Field told students to always push themselves in all aspects of their lives, "If you want to do entertainment law, going above and beyond is such a good philosophy to have".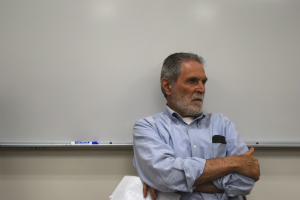 Stanley Levy discusses his experience in the entertainment industry
The importance of ethicality was also a topic that emerged during the one-hour discussion. Levy explained how working with artists in a legal setting can get tricky.
"The biggest ethical problem I have is seeing personal struggles that these artists have, and the pressure upon them to continue their career," Levy added. "It should be in their best interest to get out of the industry for a while, but that could really interrupt the huge cash flow wave".
Despite the difficulties of entering the profession, Field emphasized his optimism for the next generation in music law.
"If you love creativity, you will never have a problem, ever in your own head. You will just deal with what comes in front of you," Field said. "I have a very optimistic outlook about your generation's future in entertainment law, as long as you continue to think globally."
RECENT NEWS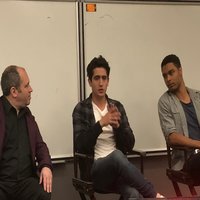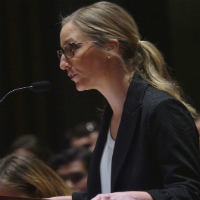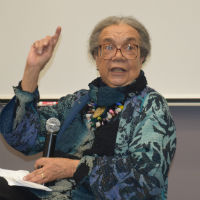 Follow the Need
April 3, 2018
Children's rights pioneer Marian Wright Edelman inspires at USC Gould