News
Four Fellowships, One Professor
Tuesday, Feb 28, 2017
USC Gould's Ariela Gross to explore law, race and slavery

USC Gould Prof. Ariela Gross has been awarded four prestigious fellowships to support a book project offering a broad perspective on law, race and slavery.
Gross and her co-author, Alejandro de la Fuente, a professor of Latin American History and Economics at Harvard, are undertaking the first new comparative study of slaves and free people of color in the Americas using the techniques of cultural-legal history. Their book, Comparing Law, Slavery, Race and Freedom in the Americas: Cuba, Louisiana, and Virginia, 1500-1868 is scheduled to be published in 2019.
Together, Gross and de la Fuente were awarded an American Council for Learned Societies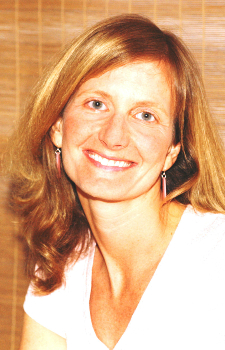 USC Gould Professor Ariela Gross
Collaborative Research Fellowship. Individually, Gross received fellowships from the Stanford Center for the Advanced Study of the Behavioral Sciences (CASBS) Fellowship and the Princeton University Law and Public Affairs Program, as well as a USC Advancing the Humanities and Social Sciences Sabbatical award. Gross declined the Princeton fellowship in order to be in residence at Stanford's CASBS next year.
"By exploring the interactions of slaves and free people of color with courts and other legal institutions, especially legal regulation of freedom and of racial boundaries, we can see the ways that law shaped slave societies, from below as well as from above," said Gross.
Gross and de la Fuente's research is grounded in stories from the judicial archives, and challenges the conclusions of earlier scholars. They compare the ways in which enslaved people in Cuba, Louisiana and Virginia interacted with legal institutions over four centuries.
"Slaves everywhere took advantage of the opportunities open to them to seek freedom and to ameliorate their circumstances under slavery," Gross said. "Yet those opportunities varied across time and place."
The fellowships will enable Gross and de la Fuente to devote a year to their book project, continuing research in Cuba, Louisiana and Virginia, as well as in archives in Spain and the Caribbean.
"Ariela will not only be writing history but contributing to it," said Alex Capron, dean of faculty of USC Gould. "The law school community couldn't be prouder to have such an accomplished colleague as Ariela Gross."
RECENT NEWS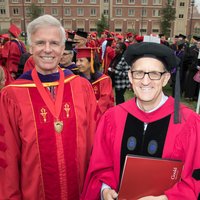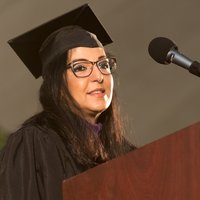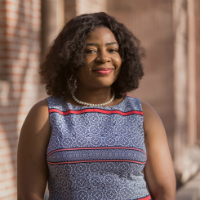 Another Person's Shoes
May 8, 2018
Nigerian lawyer Sharon Obuns wants to use her LLM degree to raise awareness for the benefits of mediation