USC Gould receives $1M scholarship endowment to enhance diversity efforts, support law students

USC Gould School of Law
Wednesday, July 29, 2020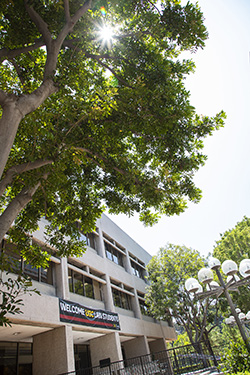 The University of Southern California's Gould School of Law has announced a generous $1 million endowed gift from the Rosalie and Harold Rae Brown Foundation to enhance the law school's diversity efforts and provide significant financial support to future law students.
The newly established Rosalie and Harold Rae Brown Scholarship at USC Gould includes the $1 million scholarship endowment along with an additional $50,000 gift for current use toward merit scholarships for law student applicants, beginning with the incoming class for fall 2021, with a positive consideration in the selection process given to students who self-identify as African-American. The contribution was made by USC alumnus Harold Brown (BS 1959), who named the scholarship in honor of his parents.
"I have the utmost respect for people who work hard to further their education, and I'm very pleased that the Rosalie and Harold Rae Brown Foundation can help talented, deserving students achieve their goals," said Brown. "I hope this scholarship makes a difference in the lives of Gould students, who will then go on to make a difference in the lives of so many others during their legal careers."
The goal of the scholarship is to attract and enroll a more diverse student body at USC Gould, with a larger focus on diversifying the legal profession. USC Gould Dean Andrew Guzman has made diversity a signature priority, since assuming leadership of the law school in 2015. Dean Guzman undertook a broad assessment of the school's admissions efforts, and as a result, USC Gould has successfully boosted enrollment of JD students from historically underrepresented groups.
"The strength of our law school is rooted in its diversity — of backgrounds, cultures, ideas and perspectives. Yet we recognize that there is much more work to be done on this important front. It's an ongoing process of improvement," said Dean Guzman. "This generous gift helps us in our journey to become a better, more inclusive institution, which in turn helps the legal profession become more diverse and more representative of the communities it serves."
The gift came about after discussions between Brown and Gould alumnus Ron Mandell (JD 1967), who has served as Brown's legal counsel for more than 50 years and sits on the board of the Rosalie and Harold Rae Brown Foundation. Mandell was inspired by USC's commitment to advance social justice and positive change.
Brown is a dedicated supporter of USC, having recently donated $5 million to create the Rosalie and Harold Rae Brown Center for Cancer Drug Discovery at the USC Norris Comprehensive Cancer Center.
Read More
RECENT NEWS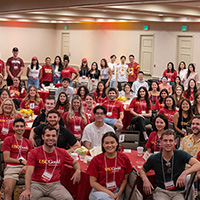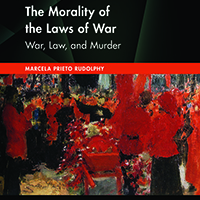 Facing the tragedy of war
September 13, 2023
Professor Marcela Prieto's new book, "The Morality of the Laws of War," argues for strengthening international law to el...