Ryo serves as editor for Law & Society Review's Symposium on Immigration Detention

USC Gould School of Law
Monday, January 4, 2021
The special issue addresses the causes, conditions and consequences of immigration detention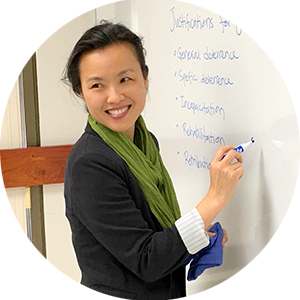 The journal
Law & Society Review
released a Special Symposium on Immigration Detention, published in the journal's final issue of its 2020 volume — featuring USC Gould School of Law Professor
Emily Ryo
as special editor.
"Studies on immigration detention are so critical for they can tell us about the legitimacy of our legal system," said Ryo, a professor of law and sociology. "I am thankful that I have been part of bringing this special issue to fruition, and I hope that it will inspire new ways of expanding public knowledge about how immigration detention operates and its impacts on our communities."
Ryo's research examines questions of citizenship and international migration, which raise new challenges and opportunities for democracy and diversity. Currently, Ryo focuses on immigration detention, criminal justice and the legal attitudes and noncompliance of noncitizens.
The symposium features two research articles that address the causes, conditions and consequences of immigration detention. The articles presented in the symposium further explore the social and political dynamics and legal mechanisms that have influenced the formation of modern immigration law practices. Authors include Ingrid Eagly (UCLA School of Law professor), Steven Shafer (Esperanza Immigrant Rights Project managing attorney) and Mirian Martinez-Aranda (UCLA Sociology graduate student).
Law & Society Review's Special Issue builds on the fundamental framework of socio-legal literature surrounding immigration, such as the extreme vulnerability of those detained. Ryo urges new research that focuses on ongoing contemporary concerns like the health and well-being of detained immigrants amid a global pandemic. Given the lack of disinfection and social distancing in detention facilities, jails and prisons, where incarcerated immigrants are held, have become hotbeds for the spread of COVID-19. The U.S. Immigration and Customs Enforcement (ICE) had reported 7,055 confirmed coronavirus cases among immigration detainees by the beginning of November.
Ryo also hopes that the Special Issue will inspire new research focus on other important issues relating to immigration detention, such as the treatment of migrant children and the privatization of immigration detention.
The full
LSR
Special Issue on Immigration Detention is available
online
.
RECENT NEWS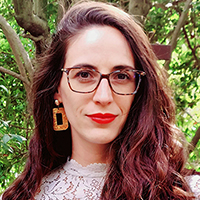 Her dream job
July 25, 2021
Background as prosecutor informs Prof. Marcela Prieto's scholarship and teaching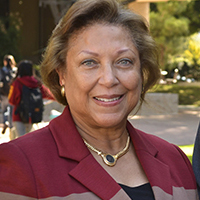 Service is in her DNA
July 25, 2021
Aulana Peters (JD 1973) continues to open the way for the next generation