From chemistry to family law

USC Gould School of Law
Monday, April 12, 2021
Nicole Martinez, JD 2012, practices family law and is a partner at Higgs Fletcher & Mack in San Diego, where she chairs the regional USC Gould Alumni Association committee. She talks here about her path to law school and a takeaway from her civil procedure class that has guided her through the years.
By Christina Schweighofer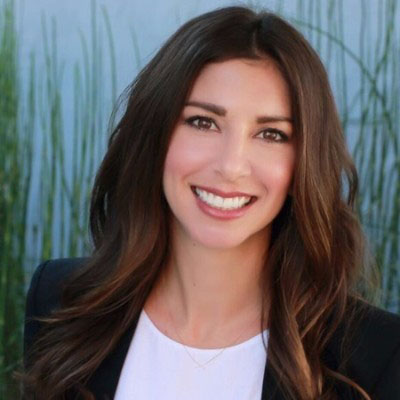 Nicole, your undergraduate degree is in chemistry, and now you practice family law. What changed?
I am a first-generation college student and went to community college and worked for a property management company for several years before studying science. When I was interning at a pharmaceutical company, I realized that I couldn't see myself in a laboratory long term and that I am most fulfilled by having personal interactions in my work. One of my bosses suggested that I pursue patent law rather than pharmacy school. As a family law attorney, I now get to apply my logic to an emotional situation, and I think that helps my clients.
How do you recharge?
I enjoy the personal connection with my clients and find it very satisfying when I'm able to reunite a parent with their child or achieve good results with a financial settlement. But it's an emotionally taxing practice area. I'm a big indoor cycling enthusiast and try to find balance every day through exercise. It clears my head and gets me focused.
Why did you volunteer for a leadership position with the USC Gould Alumni Association?
I was a committee member last term. It was nice to make new connections and to reconnect with some people that I had not seen since law school. It made me realize that the Trojan network in San Diego is a lot smaller than in Los Angeles and that we all need to stay connected personally and professionally. I wanted to help ensure this.
How did attending USC Gould help you face challenges in your career?
Professor
Stephen Rich
, in his civil procedure class, encouraged us to always remember that the legal education and the skills that we develop practicing law are our own product. We can take it with us anywhere we go. His advice has stuck in my mind when I've been at crossroads: leaving a firm or moving from L.A. back to San Diego, which is my home. It gives me confidence to know that I can change a situation if it is not working for me, that I have options.
RECENT NEWS