A mind for social justice

USC Gould School of Law
Tuesday, July 27, 2021
Meiram Bendat (JD 1998) takes inspiration from Professor Elyn Saks to forge formidable career in mental health legal advocacy
By Leslie Ridgeway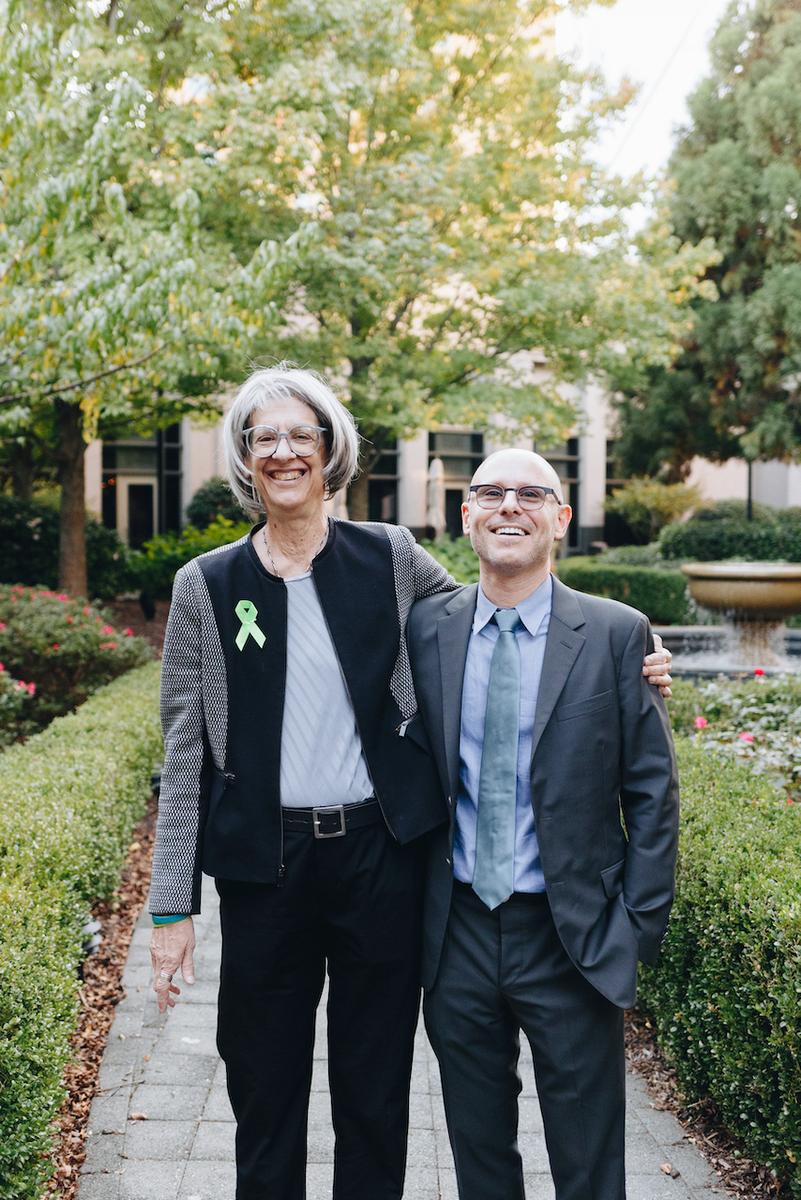 Meiram Bendat with mentor Professor Elyn Saks
Meiram Bendat (JD 1998) enrolled at the USC Gould School of Law with the goal of making an impact in social justice. After exploring many facets of the field, it was a suggestion from Professor Elyn Saks, made years earlier, that he says helped pave the way to a career as a boutique law firm owner with an impressive track record in mental health advocacy.
In 2019, Bendat, founder and president of Santa Barbara, Calif.-based Psych Appeal, won a landmark judgment in a federal class action lawsuit against United Behavioral Health, the largest mental health insurer in the nation, for wrongfully denying benefits to nearly 70,000 of its members. The seven-year case culminated in a series of 10-year injunctions requiring the company to make coverage determinations consistent with generally accepted standards of care; appointment of a special master to oversee the injunctions; and passage of California Senate Bill 855 in January, which Bendat helped to write, beefing up the California Parity Act and establishing California as the national leader for mental health and addiction coverage. The case was described as the "Brown v. Board of Education for the mental health movement" by former Rep. Patrick J. Kennedy, sponsor of the federal mental health parity law.
"When I started Psych Appeal, there were no private law firms exclusively devoted to mental health insurance advocacy," he says. "Insurance represents the promise of access and care, and I am sensitive to bureaucracies that fail to deliver, like the LA County child welfare system where I previously worked or behemoth insurance companies which I now sue. In times of greatest need, health insurers tend to run toward the hills. To me, that represents a massive betrayal that the legal system must cure."
Bendat was invited to testify in mid-April at a hearing of the Congressional Education and Labor Committee Subcommittee on Health, Employment, Labor, and Pensions on improving access to behavioral and mental health care. Bendat's testimony covered mental health benefits under the Employee Retirement Security Income Act (ERISA) and coverage gaps that pose significant barriers to benefits and treatment.
"To truly guarantee meaningful access to mental health care, I urge Congress to consider legislation that: conditions "medical necessity" on adherence to generally accepted standards of clinical practice; eliminates the deferential standard of judicial review in health benefit cases; permits damages against health insurance issuers and claims administrators that discriminate against and undermine access to mental health treatment; and protects access to open courts by exempting ERISA claims from binding arbitration," Bendat said.
From children's advocacy to mental health legal advocacy
Born in Israel to a family of holocaust survivors, a career in social justice was a priority for Bendat. After earning a bachelor's degree in English at Columbia University, he chose USC Gould School of Law for its small size, urban location, "and I won't deny the weather was a factor," he says. After taking Professor Lee Campbell's Children's Legal Advocacy seminar, he was gravitating toward children's advocacy when Saks, from whom he'd taken courses in civil and criminal mental health law, brought him to an open house at the New Center for Psychoanalysis in Los Angeles.
"When Meiram was a student in my Mental Health Law classes, his comments always struck me as right on point, subtle, and caring about consequences for people with mental health challenges," says Saks, director of the Saks Institute on Mental Health Law, Policy and Ethics. "I suggested he might want to be trained in mental health to be a more effective advocate with these clients, to be more educated about many of the issues families with these disorders face."
A few years after law school, having opted for children's advocacy work, Bendat saw more clearly that connection with mental health and the suffering of the families he was representing, and remembered Saks' suggestion. He enrolled in Antioch University's Master in Clinical Psychology program and, simultaneously, the PhD program at the New Center for Psychoanalysis. After several years as a psychotherapist, his interest in mental health legal advocacy crystallized, specifically in fighting to help consumers of mental health and addiction services obtain benefits they were entitled to.
Bendat found that insurers had developed medical necessity criteria that often conflicted with generally accepted standards of care, in large part because quantifying the emotional and psychic suffering of the mentally ill was murkier than the relative ease in quantifying physical disorders, he says.
"As far as trying to decipher medical necessity, it was the Wild West," he says. "There was no sheriff in town, the regulators were asleep at the wheel, the laws were anemic, and the tragedies kept piling up."
Legislation sets sweeping standards for coverage
Among SB 855's achievements are creating a statewide definition of medical necessity for mental health and substance use treatment that all California insurers must abide by; mandating coverage of all conditions listed in the Diagnostic and Statistical Manual of Mental Disorders (DSM-V), the American Psychiatric Association's authority for diagnosing mental health and substance use disorders; ensuring access to the entire continuum of mental health care, including intermediate services such as residential treatment; mandating the use of utilization review criteria exclusively developed by non-profit professional specialty associations; prohibiting insurers from limiting benefits or coverage to short-term or acute services; restricting insurers from pawning off commercially-insured patients to taxpayer-funded public entitlement programs to thwart their private obligations; and dispensing with the arbitrary and capricious standard of judicial review in ERISA (Employee Retirement Income Security Act) cases. Up until January, only nine conditions in the DSM were covered by the California Parity Act. Potential cost savings from the bill are considerable – for every dollar spent on mental health services, $7 in medical costs are saved, Bendat says.
Bendat is currently working on 10 pending class actions against different U.S. insurers. He works in partnership with law firms specializing in litigation, enabling him to make the most of his hybrid skills as an attorney-clinician. He credits Saks for guiding him toward a rewarding and effective career.
"Her mentorship enabled me to chart a career I'm very proud of," he says. "I feel like my achievements reflect my inner passions, and what I'm doing has real impact on the world around me. I know it is saving lives."
Read More
RECENT NEWS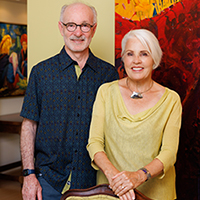 Shaped by education
January 23, 2023
Opportunity for future students motivates John (JD 1979) and Alaine Weiss to include USC Gould in their estate plans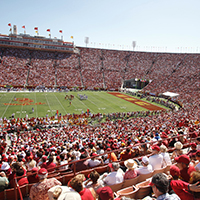 From torts to sports
January 20, 2023
Alums Richard Rosenblatt, Ted Russell team up on Autograph, a new venture bringing Web3 to entertainment and sports