Inspired to serve

USC Gould School of Law
Tuesday, October 4, 2022
Professor Deepika Sharma launches the Housing Law and Policy Clinic with her expertise and passion for community lawyering and housing justice
By Leslie Ridgeway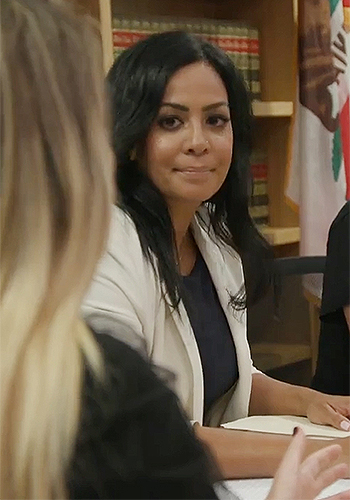 Professor Deepika Sharma
With a nationally recognized track record of legal advocacy for housing security and empowering tenants, Professor
Deepika Sharma
shares her skills and expertise with budding lawyers as the founding director of USC Gould's Housing Law and Policy Clinic (
HLPC
). Sharma's professional and academic background includes a wide range of experiences and leadership roles as a lawmaker and litigator.
In her new role as a clinical assistant professor of law at USC Gould, Sharma brings considerable depth of experience representing tenants. Notably, she won a groundbreaking
federal case
that settled for $2.5 million on behalf of 13 Koreatown tenants and two community-based organizations against a real estate investment company group that illegally targeted monolingual Spanish-speaking tenants, families with children, as well as tenants with disabilities who were formerly unhoused and recipients of Section 8 vouchers.
The case made
national headlines
and is known for its novel settlement terms — but for Sharma, the key result is the ability of the law and organizing to come together as a tool for impact and an opportunity for lawyers to be of service to their community.
Sharma's passion for housing justice is shaped by her personal experiences as a child, her own law school housing clinical experience and most importantly from the inspiration she draws from her clients' resilience.
While at Public Counsel, the largest pro bono firm in the country, she also represented a low-income elderly couple whose landlord tried to evict them from their rent-controlled unit of over 20 years on the grounds that their young granddaughter – orphaned after her mother was killed in a car crash – was considered an illegal occupant since she was not on the original lease. Only after Sharma tracked down crucial paperwork and sent a demand letter did the landlord drop the case. "The landlord was betting that they wouldn't get a lawyer," Sharma told the
New York Times
to emphasize the importance of legal services for indigent tenants experiencing harassment.
USC Gould answers call to train future housing lawyers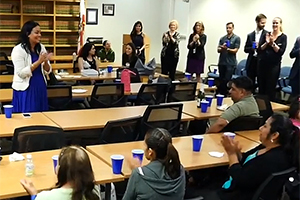 Sharma, left, with clients
Gould's HLPC students will similarly provide these much-needed services to tenants who would otherwise lose their homes.
"In 2021, [U.S. Attorney General] Merrick Garland called on law schools and law firms in California to help fight an ever-worsening housing crisis and USC Gould School of Law has answered that call with a dedicated Housing Law and Policy Clinic to not only serve the community but train much needed future housing lawyers," says Sharma. She previously served as the director of housing security initiatives for Los Angeles Mayor Eric Garcetti and previously, as a director of housing policy for LA City Councilmember Nithya Raman, drafted amendments to strengthen the city's Tenant Anti-Harassment Ordinance stemming from her years of direct service experiences.
"There have been many calls to our profession to use our legal skills when emergencies arise because lawyers can serve not only as specialists, we can also harness our legal training to respond to emerging needs as they arise," Sharma says. "We can stand alongside communities on the front lines — promoting comprehensive policy reform and getting legal services out to them."
Working with students in the clinic's first year has been an energizing experience, Sharma says, and she hopes HLPC will expand to meet an enthusiastic demand.
"It's empowering for students to witness injustice and realize that they have the agency and tools to do something about it," she says.
The HLPC will teach law students to think broadly as future attorneys in how they can be part of a movement toward justice and equity for all.
Read More
RECENT NEWS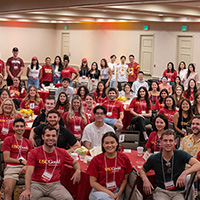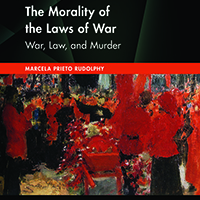 Facing the tragedy of war
September 13, 2023
Professor Marcela Prieto's new book, "The Morality of the Laws of War," argues for strengthening international law to el...