Katherine Sims JD '23 to continue championing public service after graduation

USC Gould School of Law
Thursday, May 11, 2023
Through the highly selective California Attorney General Honors Program, Sims will be joining the California Department of Justice
By Melissa Masatani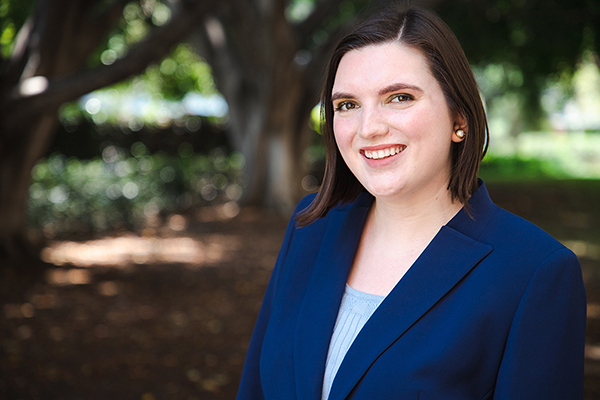 Katherine Sims JD '23
Public service has always been part of Katherine Sims' life. At Gould, her dedication to legal advocacy and a career in government found a home as she was selected to be a Public Interest Scholar. And now, the JD Class of 2023 graduate is ready to begin the next phase of her life as she starts work at the California Department of Justice, in the Civil Division's Health, Education and Welfare section in Los Angeles.
She earned the position as part of the California Attorney General Honors Program, a highly competitive program for recent law school graduates and newly admitted lawyers who are committed to a career in public service. Sims is only the third Gould graduate to have earned a place in the program.
"I'm so grateful for the vast array of classes and experiences at Gould, which have shaped my career path and interests," Sims says. "One of the highlights of my time here was gaining hands-on experience serving clients with the Medical-Legal Community Partnership Practicum, alongside attorneys at Neighborhood Legal Services of Los Angeles."
Sims cites Gould Professors
Abby Wood
and
Clare Pastore
as particularly inspiring, having taken "every class I could" from the legal scholars in preparation for a career in government and public interest law. She also was executive senior editor of the
Southern California Review of Law and Social Justice
. "And I've really enjoyed working with Professor
Franita Tolson
as a research assistant on her upcoming book on voting rights and as a teaching assistant to her undergraduate class on Law and Politics."
Read More
RECENT NEWS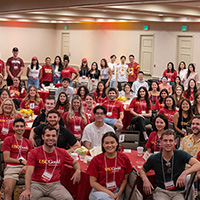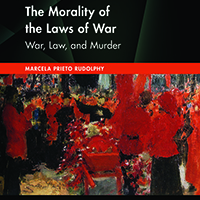 Facing the tragedy of war
September 13, 2023
Professor Marcela Prieto's new book, "The Morality of the Laws of War," argues for strengthening international law to el...