Students & Alumni

USC Gould School of Law
Meet USC Gould School of Law students and alumni who are working in the field of media, entertainment and technology law.

Perspectives from Practice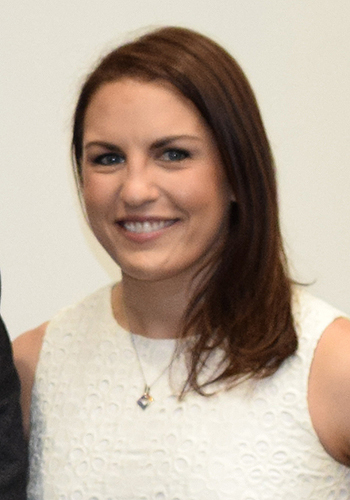 Jennifer Westhoff Zayas (JD 2013)
Vice President of Business and Legal Affairs, Annapurna Pictures
On preparing students for careers:
"Many of the entertainment-based classes are taught by practitioners who really emphasize giving you the skills and knowledge to be a contributor to your firm or company from day one. The most valuable thing that USC gave me though was access to people who could give advice and act as mentors and experiences that legitimately boosted my resume and skill set. Nothing is going to be handed to you, but Gould does a remarkable job of giving students any resource they could need to succeed whether academically or in their practice."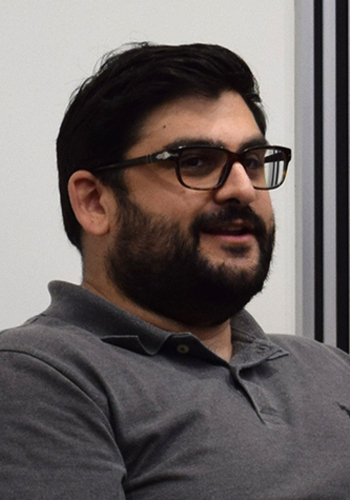 Naader Banki (JD 2016)
Entertainment and Media Associate, Manatt, Phelps & Phillips, LLP
On inspiring student moments:
"Gould faculty E. Randol Schoenberg represented Maria Altmann in her suit to obtain several precious paintings stolen from her family during World War II. The film Woman in Gold is based on this story (and it was actually released when I was taking his course on Art Law). As a former transactional lawyer, he was able to successfully argue in front of the U.S. Supreme Court and win. That's truly inspirational."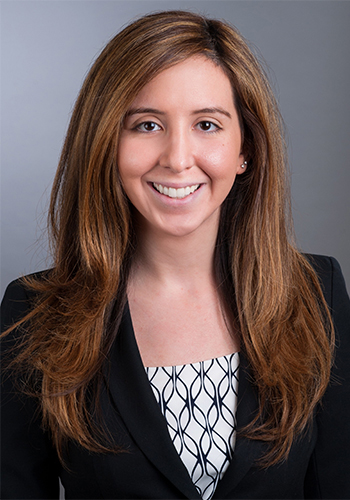 Sarin Haroutounian (JD 2016)
Labor Relations Counsel, Warner Bros. Television
On classroom lessons that translate to practice:
"During my days as a law student, I established many organizational, analytical and practical skills that I rely on every day in my current work. I found the Socratic method and outlining process were very helpful in building good habits and skills for future legal practice."

Externship Experiences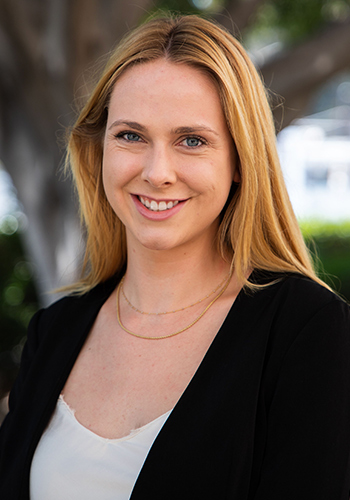 Cameron Keel (Class of 2024)
Externship with the American Society of Composers, Authors and Publishers (ASCAP)
This externship provided valuable training in both organizational and substantive skills. Interviewers for 2L jobs were pleased to hear that I had experience working for many attorneys at once because that structure mimics the assignment system in a law firm. I learned how to balance overlapping deadlines and adapt to different management styles. Substantively, I was so glad I got to experience what transactional and litigation projects felt like in practice. This exposure made my decision to go transactional next year much easier!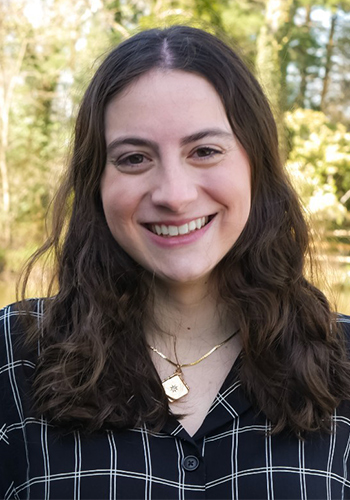 Alison Gentry (Class of 2024)
Externship with Writers Guild of America West
Getting to work in a well-established union that works every day to protect artists felt like a dream come true. I worked with issues of employment, contract, intellectual property, and more, learning how different legal areas come together. USC Gould has provided me with amazing learning opportunities and has prepared me for real legal work. Getting to utilize that education in an environment where I am pushed to think about real legal issues that are affecting actual people gave me a whole new perspective on law. It was incredibly exciting to take my education from the classroom and apply it to real and new legal issues, knowing I was making a difference.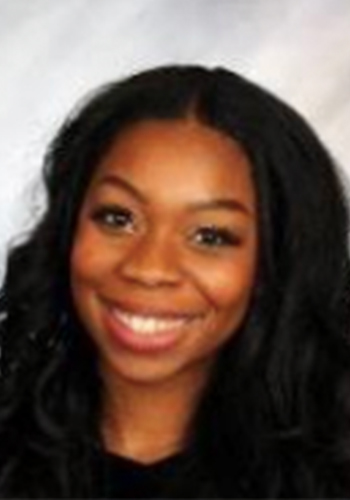 Victoria Inoyo (Class of 2023)
Externship with Universal Music Group
During my experience, no two days were the same. Some days involved working on agreements for various departments or attending meetings to discuss music videos and marketing events or conducting studio tours and hosting lunch with attorneys. There are so many opportunities to engage with professionals in all sorts of industries and gain experience in different practice areas. The most valuable advice I can provide for maximizing any externship experience is to approach the experience with an open mind.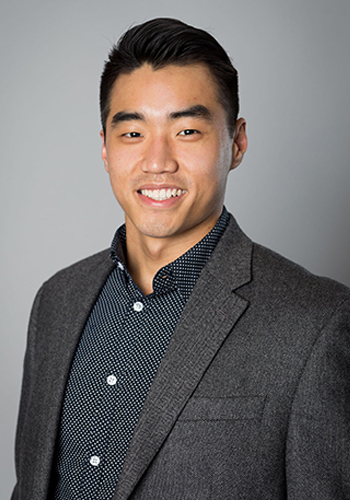 Zachary Shen (JD/MBA 2022)
Externship at Live Nation, Clubs and Theaters Division
"This externship has provided a window into the multitude of risk, compliance, regulatory and business issues that in-house attorneys need to solve every day. I hope to learn from these experiences so that I may effectively utilize my knowledge when I advise other businesses in the future or start my own company."

Brian Adesman
Class of 2016
Summer at Legendary Pictures
I worked at Legendary Pictures in their Legal & Business Affairs department during my 1L summer. It was a fantastic learning experience - I was quickly trusted with drafting various agreements including: option purchase agreements, director agreements, producer agreements, and writer agreements. I don't have a single unitary goal for my career path after I graduate. As a USC student, I am constantly afforded unique and valuable opportunities. My current plan is to continue taking each of these as they come. I love that most of the entertainment law courses are taught by real, practicing attorneys in the field. As such, the classes are extremely practical and invaluable for starting a career in entertainment law.

Alex Dumas
Class of 2015
Semester at the Writers Guild of America
I came to USC with the dream of practicing entertainment law and now that is a reality because of the training and preparation I received through USC's Entertainment Law Certificate program. During my tenure at USC, I gained invaluable instruction and mentorship from professors who are the leading professionals in their respective fields. Through USC's strong ties to the entertainment industry, I was able to intern at the Writers Guild of America where I was afforded the opportunity to sit in on negotiations with studio companies, handle and observe arbitration hearings and learn the substantive legal issues in entertainment today. Furthermore, USC's location in the heart of the entertainment capital has provided me with numerous networking opportunities and has provided a strong foundation for the commencement of my career.

Natasha Gill
Class of 2015
Summer at Fox Rothschild LL; Marvel's Business Affairs
Prior to law school, I had some production experience with indie films, but not much understanding of the financial and business aspects of the industry. At USC I've had the opportunity to learn that side of the business by enrolling in the Entertainment Certificate Program. I spent my 2L summer working at Fox Rothschild LLP, where I had some amazing opportunities to work hands-on in their Entertainment Department under one of The Hollywood Reporter's top ranked Entertainment Attorneys of the Year. I've also worked for Disney's legal department, in-house for Marvel's Business Affairs. I also attended diversity workshops at NBC Universal and developed great relationships there. Additionally, I served as the Sundance Coordinator for USC Gould's Entertainment Law Society and have enjoyed attending the film festival every year and taking advantage of the networking opportunities there. For anyone seriously interested in practicing Entertainment Law, USC is the place to be!

Paige Smith
Class of 2015
Semester at TYLT Lab Venture Capital Firm
I enrolled in USC's Business and Entertainment Law Certificate programs, and now am proud to say I'm fluid in discussing and analyzing the legal challenges businesses face, from start-up to IPO. Courses such as Digital Media Transactions, Contract Drafting and Negotiation, and Deal Making in the Entertainment Industry, have allowed me to hone skills in drafting, intellectual property, and negotiation within the context of LA's vibrant ecosystem. I also enrolled in USC Marshall's Investing in New Enterprises, which led me to extern a semester at TYLT, a venture capital firm in the "Silicon Beach." As an analyst at TYLT, I perform due diligence on closing venture investments for the firm and analyze risks of potential deals. I'm learning start-up trends first-hand while meeting major players in the space. After I earn my J.D., I plan to continue my work in entertainment and business transactions as well as pursue further opportunities in film production and entrepreneurship.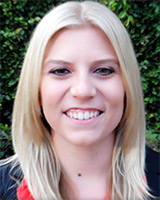 Lauren Traina
Class of 2014
Warner Brothers
During my first year of law school at USC, I was awarded an Entertainment Fellowship, which gave me the opportunity to intern at an entertainment law firm and in Warner Brothers' in-house litigation department. Working for a firm and with an entertainment client in a single summer provided an invaluable perspective on how the players in entertainment law work together. In my second year, I enrolled in an intellectual property course and various business law courses to learn about the foundational legal issues in the entertainment field. I met Professor Jonathan Barnett through my intellectual property class and under his guidance I wrote a note on trademark law for the Southern California Law Review. Overall, USC Gould provides unmatched academic and professional opportunities that prepare students for successful futures in entertainment practice.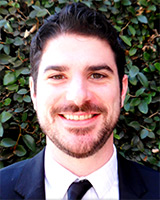 Jeff Watkins
Class of 2014
Universal Music Publishing Group
Miramax Sheppard Mullin
I always knew I wanted to pursue entertainment law as my focus in law school. As an undergraduate, I worked in a number of legal-related jobs in the entertainment industry, including at Fox and Sony Music, and realized I had a passion for it. In my mind, there is no better school to pursue entertainment law at than USC. USC offers a broad range of entertainment courses, taught by the top lawyers in the industry. The course list touches on TV, film, music, and digital media. Apart from coursework, just being in the Los Angeles area and part of the Trojan Family has been incredible for networking in the industry. While at USC law, I've worked at Universal Music Publishing Group, Miramax, and Sheppard Mullin's Entertainment, Technology, and Advertising group. USC offers cutting edge training with industry leaders, but also lets you apply what you learn in class with opportunities to work with some of the biggest entertainment companies in the world.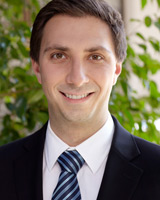 Michael Hartman
Class of 2013
Summer at Sony Network Entertainment
I worked at Sony Network Entertainment in their business and legal affairs division over the summer. My experience at Sony exposed me to working in-house at a major studio and content provider. I also made great connections with the attorneys I worked with, and the legal issues they face at the corporate level. I did a lot of drafting and transactional work and incorporated deal points into long form agreements. I was drawn to USC Gould because of the new Entertainment Certificate program and the great selection of media and business related classes USC offers, including graduate classes at the School of Cinematic Arts.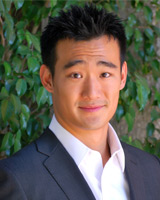 Andy Tan
Class of 2013
I came to law school with no entertainment experience. Taking courses such as Entertainment Law and the Topics in Entertainment seminar was invaluable because they introduced me to the inner-workings of a fascinating industry, and the cutting edge legal issues in entertainment. USC's entertainment law professors are all incredibly successful in their fields, and have provided me with personal guidance and opportunities in employment and the development of my legal interests. I am also a member of the Entertainment Law Society, which has allowed me to meet prominent individuals in the entertainment industry, as well as in the Los Angeles legal community in general. Overall, USC Gould's Entertainment Law program is unmatched when it comes to offering educational and networking opportunities right in the heart of the entertainment industry.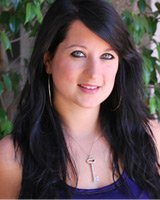 Jamie Hughes
Class of 2012
Summer at Radar Productions
I interned at Radar Productions in their business and legal affairs department my first summer at USC Gould. Now, I hope to pursue a career as a talent agent, and my experience at Radar showed me the perspective from the other side of the negotiating table. At USC Gould, I would have to say that the best course I have taken in the field is Media Law with Prof. Jack Lerner, director of the Intellectual Property and Technology Law Clinic. Professor Lerner is an expert in the field and it was great taking such a relevant class with such a knowledgeable professor. The entertainment law courses at USC do a really good job of giving students a basic overview of issues they will face working in the entertainment industry. The courses I've taken have helped me hone in on the area of entertainment in which I hope to specialize.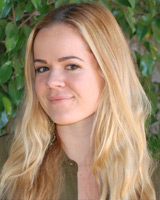 Bridget Russell
Class of 2012
Semester at Sony Pictures Television-International Networks
The opportunity to intern at Sony was irreplaceable in my legal education. I was able to intern while taking Entertainment Law and it was extremely useful to learn about the field while working on actual Entertainment deals. While in the end my semester of writing licensing deals taught me that I was more interested in Entertainment litigation, the opportunity to determine my career interests prior to Fall OCI allowed me to target firms with strong Entertainment Litigation practices. Now having had the opportunity to summer at a firm and extern at a studio I am excited to take courses focused on my specific entertainment interests next semester.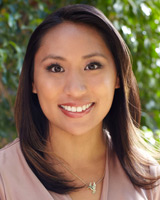 Natasha Chua Tan
Class of 2012
Semester at NBC Universal-Business Affairs
Interning with the Business Affairs Group of NBCU was one of the best experiences I've ever had. It was exciting to see show development at different stages: from the pitch to negotiating talent agreements to bi-coastal show launches. My internship not only crystallized what I learned in class (contract drafting, intellectual property concerns) but taught me things you could only learn in practice like competitive pricing and how to successfully negotiate.
RECENT NEWS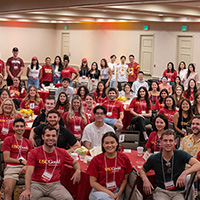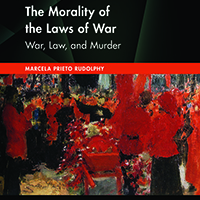 Facing the tragedy of war
September 13, 2023
Professor Marcela Prieto's new book, "The Morality of the Laws of War," argues for strengthening international law to el...