Master of Studies in Law (MSL) - On-Campus

USC Gould School of Law
Join us for a MSL webinar on October 27 at 5:30pm PDT!
Hear about how this legal studies degree can redefine your career - online or on-campus -
from our admissions team.

Register Here
Our on-campus Master of Studies in Law (MSL) degree offers early-career non-lawyer professionals and recent graduates an unparalleled education to better understand complex legal matters.
Through our coursework, we will provide you with the background and tools necessary to succeed in leadership roles in a wide variety of settings, including business, compliance, education, entertainment, finance, government, health care, human resources, law enforcement, and more. Please note that this degree is not intended to train students for careers as attorneys, nor to prepare them for any state bar exam.
Study On-Campus in Los Angeles
Through our on campus MSL, you will gain legal skills and knowledge that can be applied directly to advance your career. If you are interested in studying completely online, please consider our online MSL degree, which is offered anywhere you have internet access.
Our on-campus MSL degree is offered completely in residence at our USC University Park campus. If you are interested in an online format, please consider our online MSL degree, which offers the same learning objectives but in a 100% online environment.
Why choose the on-campus MSL Degree at USC Gould?
Our MSL degree will help you understand the intersection between law and many different industries. Familiarity with the legal system, contracts, and compliance will help you stand out in your current profession, or may increase your career opportunities.
When you join USC Gould, you will become part of a dynamic and diverse law school community, be nurtured by a world-class faculty, enroll in small and collegial classes, and join the global Trojan Family network of more than 10,000 law alumni.
Earn a master's degree from a top 20 law school — At USC Gould, we have a 120-year history and reputation for academic excellence.
Customizable degree to meet your needs — Enroll on a part-time or full-time basis and complete your degree within 9-12 months. We also offer two start dates a year: fall or spring.
Convenient and flexible scheduling — Classes are held during in late afternoons and evenings to accommodate working professionals. The law school is located on the USC University Park campus in Los Angeles.
Scholarships offered — All applicants will be automatically considered for our scholarship awards. Exceptional candidates will receive a prestigious Dean's Academic Excellence Award.
Receive career and professional support — We offer workshops and individually tailored advice on developing your career plan.
Join the Trojan Family — Become part of a renowned network of 375,000 USC alumni who are deeply committed to furthering the success of USC graduates. Our more than 10,000 Gould graduates include partners in the world's largest law firms, leaders in public interest and public service, and CEOs and presidents of multibillion-dollar companies.
Gain hands-on practical skill development — Learn from renowned faculty who are highly successful professionals and leaders in their fields.
Create new career opportunities — Understanding legal and compliance issues increases your marketability for a range of work settings, including business, government, human resources, counseling, education, compliance, and social work.
Specialize your degree - Earn a Business Law Certificate, Compliance Certificate, Human Resources Law and Compliance, or Media and Entertainment Law Certificate concurrent with your MSL degree at no additional cost.
Compliance Certificate Board (CCB) Accreditation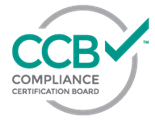 The certificate in Compliance is accredited by the Compliance Certification Board (CCB) and meet required standards for compliance education and certification when earned concurrently with necessary compliance coursework. Students may sit for a CCB exam upon graduation if they complete 16 units in related coursework as part of their studies and earn a cumulative GPA of 3.0 at USC Gould School of Law. Learn more about the CCB and other accredited USC Gould certificates.
Degree Outcomes
Acquire practical knowledge in the theories, history and application of American law
Demonstrate an understanding of the U.S. legal system, government, historical context and foundational values
Develop fluency in advanced legal terminology through exposure to substantive texts, cases, statutes and memoranda
Demonstrate an ability to use legal authority and perform legal analysis
THE LATEST NEWS. REDEFINED.