Career Events and Resources
Throughout the year, the Career Services Office offers the following for our JD students:
Career skills workshops: Topics include self-assessment, career planning, résumé and cover letter writing, law firm interviewing skills, public-sector interviewing skills and networking.
Panel discussions and guest speakers: Get information on legal careers covering a wide range of practice-area specialties and employer settings, including public interest, government, small- and mid-sized law firms, judicial clerkships, in-house counsel and alternative career options.
Alumni mock interviews: Offered twice annually, this event provides you with the opportunity to practice interviewing skills with attorneys to maximize your job search success.
Alumni Mentor Lunch (for first-year students and transfers) and Alumni Mentor Program (for second- and third-year students): Benefit from the opportunity to connect with and learn from USC Gould alumni.
Networking opportunities: Meet with local practitioners through our annual Small and Mid-Sized Law Firm Reception and other niche employer events.
The following resources are available to JD students:
Extensive library: Review information on private firms, government agencies, public interest organizations, practice specialties, summer and post-graduate fellowships and judicial clerkships.
Career Alert weekly email newsletter: Receive information regarding upcoming events, deadlines and opportunities.
Online collection of handbooks, guides and employment listing services: Gain 24/7 access to the following resources and more through USC Gould's myLaw Portal:

VAULT Online Library of Career Guides
Government Internship and Honors Programs Handbook
Small and Mid-Sized Job Search Guide
Out-of-town job search guides for selected cities/regions
Judicial Clerkship Handbook
Public Policy Opportunities Handbook
Practice area resource guides
RECENT NEWS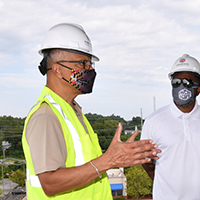 Continuum of Care
November 24, 2020
Boyd Rutherford, JD 1990, focuses on state health issues as Lieutenant Governor of Maryland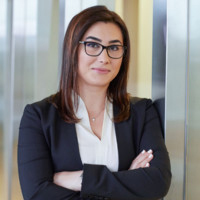 Paying it forward
November 24, 2020
Karine Akopchikyan, JD 2015, VP of Gould's Alumni Association, speaks to the importance of building and keeping relation...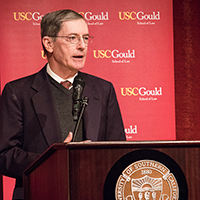 University honors Gould faculty
November 24, 2020
Ron Garet receives Faculty Lifetime Achievement Award, while Tom Griffith and Pauline Aranas named emeriti faculty