Ehrenreich Prize for Healthcare Ethics Research

Pacific Center for Health Policy and Ethics
Submissions of Abstracts Invited for the 2014
Mark S. Ehrenreich Prize in Healthcare Ethics Research
The Pacific Center for Health Policy and Ethics at the University of Southern California, in conjunction with the International Association of Bioethics, is pleased to invite scholars who have proposed a paper for presentation at the 12th World Congress of Bioethics to submit an abstract to be considered for the 2014 Mark S. Ehrenreich Prize in Healthcare Ethics Research. Submissions are subject to the following conditions:
Only one submission is permitted per person, but a single paper may have more than one author.
The principal author must hold a relevant doctoral or professional degree (PhD, MD, JD, DrPH, MHP, MPA, MBA, or MS or MA in Nursing or Genetic Counseling). As one aim of the prize is to give early recognition to outstanding scholars who are beginning a career in healthcare ethics, special consideration will be given to younger authors.
Submitted abstracts (500 words maximum) should describe the issue, methods, and conclusions of a completed but not yet published research project in the broad field of healthcare ethics (which includes the ethical issues arising in public health, health policy, and practice in the health protections and in all phases of biomedical research).
Abstracts (and papers) must be written in English. In order to encourage submission papers from all regions, judges will make allowance for scholars whose native language is not English.
Abstracts must be received by 20 April 2014. Submission as an e-mail attachment (in WORD or WordPerfect) is preferred (to mmiller@law.usc.edu), but abstracts may also be submitted by mail or express delivery to the Pacific Center for Health Policy and Ethics, USC Gould School of Law, 699 Exposition Blvd., Los Angeles, CA 90089-0071 USA.
Finalists, who will be notified by 1 May 2014, will be invited to provide a copy of their full paper for review. Papers must reach the Center by 15 May 2012 to be considered for the Prize.
To be eligible to receive the prize, at least one author of the paper must be registered for, and scheduled to present the paper at, the 12th World Congress.
The winner (who will receive a prize of US $1500) and runner-up (who will receive US $500) will be notified of the selection panel's decision by 10 June 2014. The Ehrenreich Prizes will be presented during the course of the 12th World Congress in Mexico City, 25-28 June 2014.
2016 Mark S. Ehrenreich Prize Winners and Finalists
Winner
Diego Silva, "Risk, Benefit, and the Ethics of New TB Drugs"
Runner-Up
Matthew Hunt, "The Complex Relational Ethics of Teamwork in Humanitarian Medical Aid Projects"
Finalists
Sarah Boers, "The Ethics of Organoid Technology: perspectives of patients with Cystic Fibrosis"
Karin Jongsma, "Empirical-Ethical Reflection on Collective Representation of Autism and Dementia Patients and Their Representatives"
Jeffrey Kirby, "'In the Public Interest': Dovetailing Two Individual End-of-Life Choices"
Silke Schicktanz "'Participatory ethics': The Relevance of Epistemic Justice for Applied Bioethics"
---
2014 Mark S. Ehrenreich Prize Winners and Finalists
Winner
Bridget Pratt & Adnan Hyder, "Global Justice and Health Systems Research in Low and Middle-Income Countries."
Runner-Up
Jorge Alberto Alvarez-Diaz, "Embryo Donation among Latin Americans Who Have Undergone Assisted Reproductive Technologies (ART): The First Empirical Approach."
Finalists
Rosemarie Bernabe, G.J.M.V. Van Thiel & J.J.M. Van Delden, "The Ethical Yardstick of Pharmaceutical Regulation: Which ICH-GCP Articles May Also be Ethically Relevant as Well."
Barna Ganguly, "Newer Practice of Informed Consent Process in India."
---
2012 Mark S. Ehrenreich Prize Winners and Finalists
Winner
Muirann Quigley, "Nudging for Health: the Ethics of Choice Construction" (published in Medical Law Review (2013) 21: 588-621).
Runner-Up
Annette Rid, "Setting Thresholds of Acceptable Research Risk: Lessons from the Debate about Minimal Risk."
Finalists
Franziska Krause, "Surrogacy and the Limits of Reproductive Autonomy."
Seema Shah, "Does Research with Children Violate the Best Interests Standard? An Empirical and Conceptual Analysis" (published in Nw. J. L. & Soc. Policy. 2013, 8:121, http://scholarlycommons.law.northwestern.edu/njlsp/vol8/iss2/1.)
Yvette van der Eijk, "The Combined Model of Substance Abuse as an Ethical Alternative to the Medical and Moral Choice Models of Addiction."
Deborah Zion, "On Secrets and Lies: Dangerous Information, Stigma and Asylum Seeker Research" (published in Karen Block, Elisha Riggs and Nick Haslam, eds., Values and Vulnerabilities: The Ethics of Research with Refugees and Asylum Seekers, Australian Academic Press, 2013).
---
2010 Mark S. Ehrenreich Prize Winners and Finalists
Winner
Neema Sofaer & Nir Eyal, "The Diverse Ethics of Translational Research" (published in The American Journal of Bioethics, Vol. 10, Issue 8: pp. 19—30, Aug. 2010)
Runner-Up
Avram Denburg, "Global Child Health Ethics: Testing the Limits"
Finalists
Drew Carter, "Should Governments Fund Assisted Reproductive Services? Who Should they Fund and How?"
Amitabh Dutta, Jayashree Sood & Nandini K. Kuman, "Evaluation of Ethical Requirements Resource Variability in Bio-scientific Research Submissions: Uniform or Universal?"
Teguh Haryo Sasongko, Abd Razak Salmi, Bin Alwi Zilafil, Mohammed Ali Albar, Zabidi AMH & Zabidi-Hussin, "Prenatal Genetic Diagnosis in Muslim Communities: A Model Approach in the Case of Type 1 Spinal Muscular Atrophy"
Muesser Senses, "Attitudes of Turkish Physicians and Nurses towards End-of-Life Decisions in Neonatal Intensive Care Units: The Quality of Life or the Value of Life?"
Deborah Zion, Linda Briskman & Bebe Loff, "Psychiatric Ethics and a Politics of Compassion. The Case of Detained Asylum Seekers in Australia"
---
2008 Mark S. Ehrenreich Prize Winners and Finalists
Winner
Basanth Kumar, "Truth-Telling in Cases of Cancer: Attitudes of Future Doctors, Lawyers, Nurses, Social Workers and Theologians in India"
Runner-up
Rieke van der Graaf & Johannes van Delden, "On Using People Merely as a Means in Clinical Research" (published in Bioethics, no. doi: 10.1111/j.1467-8519.2010.01820.x)
Finalists
Susan Bull, "Tailoring Consent Processes to Context in Developing Countries: The Value of Rapid Ethnographic Assessment"
Anna E. Westra et al., "Assessing Pediatric Research without Direct Benefit: An Analysis of the Decisions of the Dutch Central Committee"
James G.Wilson & David Hunter, "Research Exceptionalism"
Yen-Yuan Chen & Stuart Youngner, "Influence of Two Do-Not-Resuscitate Orders on the Medical Care Provided to Patients in a Medical Intensive Care Unit"
Giuliana Fuscaldo, "Enhancing Cross-Cultural Understanding of Ethical Issues in Medical Education"
---
2006 Mark S. Ehrenreich Prize Winners and Finalists
Winner
John Coggon, "Varied and principled understandings of autonomy in english law: Justifiable Inconsistency Or Blinkered Moralism?" (published in Health Care Anal. (2007) 15:3, 235-255)
Runner Up
Mira Johri, Ph.D., MPH, "Sharing the benefits of medical innovation: Ensuring fair access to essential medicines"
Finalists
Anneliese Dorr & M. Elena Gorostegui, "Autonomy and Euthanasia: The Importance of the Cultural Context"
Alex John London, PhD, "Responsiveness to Host Community Health Needs"
---
2004 Mark S. Ehrenreich Prize Winners and Finalists
Winner
Richard J. Hull, "Cheap Listening? - Reflections on the Concept of Wrongful Disability." (published in Bioethics, Vol. 20, No. 2, pp. 55-63, April 2006)
Runner Up
Jan Deckers, "UK Legislation on Embryo Research, Justified or Not?"
Finalists
Ainsley Newson, "Should Parental Refusals of Newborn Screening be Respected? An Ethico-Legal Analysis"
Michael J. Selgelid, "On Ethics and Drug Resistance"
---
2002 Mark S. Ehrenreich Prize Winners and Finalists
Winner
Susan Dorr Goold, Stephen A Green, Andrea K. Biddle, Ellen Benavides & Marion Danis, "Will Insured Minnesotans Give Up Benefit Coverage to Include the Uninsured?" (published in Journal of General Internal Medicine, Vol. 19, No. 8, pp. 868-874, 2004).
Finalists
Kathryn L. Weise, Martin L. Smith, Karen J. Maschke & Liesel Copeland, "National Practices Regarding Payment to Research Subjects for Participating in Pediatric Research."
Alex J. London, Joseph B. Kadane, "Placebos that Harm: Sham Surgery Controls in Clinical Trials."
Jerry Menikoff, "The Myth and Reality of Informed Consent to Research."
The Pacific Center thanks all those contestants who took part in the Ehrenreich Prize competition and especially congratulates the finalists and winners for their outstanding work.
RECENT NEWS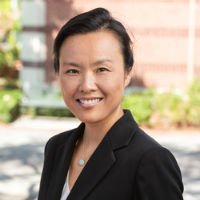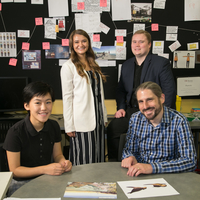 The Legal Rules of The Games
June 27, 2019
Gould's Intellectual Property and Technology Law Clinic helps student game developer navigate copyright issues.