CTLB's panel focuses on creating common standards for due process, transparency, comity.
By Leslie Ridgeway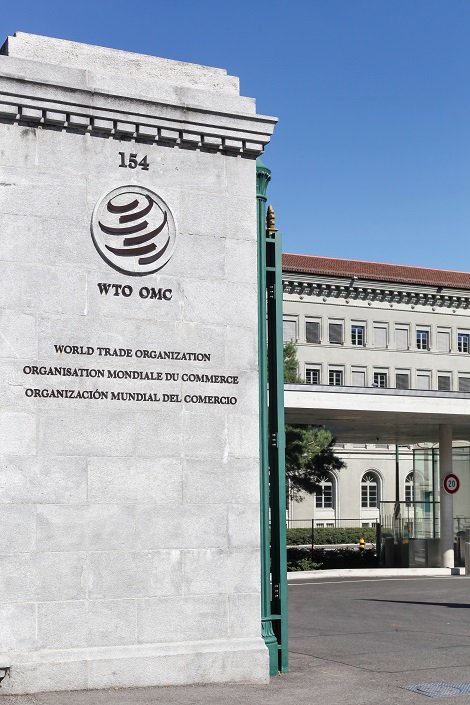 World Trade Organization headquarters, Geneva, Switzerland (Photo/iStock)
The lack of harmonized procedural standards in antitrust regulatory actions among different countries is increasingly creating challenges and market access uncertainty for technology and other large multinational companies. In a bid to open up discussion of solutions, the USC Gould School of Law's
Center for Transnational Law and Business
(CTLB) will propose ideas to harmonize procedural standards for antitrust regulatory actions between countries at the 2019 World Trade Organization (WTO) Public Forum. It's rare that a panel proposed by a school is considered for a hearing in front of the most influential trade organization on the planet, said Prof.
Brian Peck
, CTLB director. "We were pleasantly surprised and excited that our proposal was accepted," Peck says. "Presentations are usually made by government leaders, the United Nations, the International Chamber of Commerce or other well-established international organizations. We want to put ourselves out there as the lead on this issue."
Bringing Together Experts, Advancing Dialogue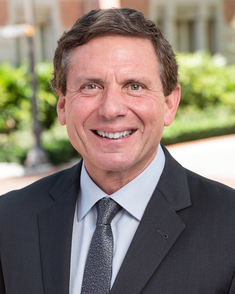 Prof. Brian Peck
The WTO, a global, international organization that oversees and negotiates the rules of trade between nations, convenes its annual public forum this year in early October in Geneva, Switzerland on the topic "Trading Forward: Adapting to a Changing World." On day one of the four-day forum, the CTLB will host the discussion about creating a multilateral agreement through the WTO that would harmonize process-related rules, essentially creating common standards for due process, transparency and comity, Peck said. The panel includes experts from academia, developing countries, trade policy and the private sector from Taiwan, India, the United Kingdom and the United States. The panel was proposed and will be co-moderated by Peck and Fangfei Dong, associate director for policy, research and programs. Peck hopes the subject will draw strong interest from attendees; though it is a topic viewed with wariness by some nations. "It's controversial," he said. "There are many differences in thought in both developed and developing countries. Some see introducing harmonized regulations as an infringement on their sovereignty." The ideal outcome for CTLB would be if WTO officials warm to the proposal and the topic is placed on the agenda at the 2020 Ministerial Conference, when all the trade ministers of the WTO members meet. Peck is keeping an optimistic, if realistic, attitude. "It's a long shot, but it's possible," he said. CTLB, founded in 2016, facilitates interdisciplinary collaboration, teaching and research, and brings together leading academic experts, practitioners and policymakers from across the country and the world to consider improvements for international business activities. The CTLB produces scholarly research and policy proposals on transnational business law issues and provides educational programs for students aiming for careers in transnational law and business.