Life on Campus

USC Gould School of Law
USC Gould's small, tight-knit community offers a collegial environment. Students go out of their way to collaborate with their peers and support each other's pursuits. As a member of the Trojan Family from the moment you begin your studies here, you'll have access to programs, workshops, organizations and activities that provide personal, academic and professional enrichment and support.
With our location on the USC University Park Campus, in a vibrant urban environment near downtown Los Angeles, USC Gould puts you in the heart of a world-class city. You'll have the opportunity to attend USC football games, concerts and theatrical performances, and join the USC Lyon Center recreational sports facility. And with USC Gould's more than 30 political, service, social, cultural, religious and ethnic student organizations to join, you will never be at a loss for something to do.
Our Student Support and Career Services offices foster a unique, personalized relationship with each student that contributes to academic success and career planning, leading to a 94 percent graduate employment rate.
USC also provides numerous cultural, social and support services for students, including:
RECENT NEWS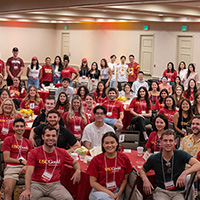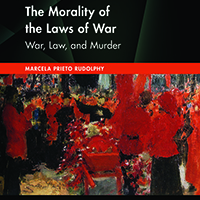 Facing the tragedy of war
September 13, 2023
Professor Marcela Prieto's new book, "The Morality of the Laws of War," argues for strengthening international law to el...