Peer Support

USC Gould School of Law
On the first day of orientation, you will be assigned a peer mentor. Peer mentors are exceptional second-year law students who want to help you have a fun, successful and engaging first year. They provide continuous guidance and support throughout your first year, helping you feel welcomed, connecting you with your new environment and directing you to resources to help you become an integral part of the law school community.
You'll also have access to peer tutors — outstanding upper-division students who have prior experience teaching or mentoring students. Peer tutors host workshops and send weekly tips to you throughout your first year at USC Gould. They also are available for individual or small-group meetings to help with study skills and exam-prep techniques.
Dedicated legal writing fellows provide still further assistance to help you transition from academic writing to legal writing. Each writing fellow is paired with one of the legal writing professors. Fellows attend each writing class, teach proper legal citation form, and provide individual assistance with writing assignments during weekly office hours.
First-Year Peer Mentors
Transfer Peer Mentors
Academic Success Fellows
RECENT NEWS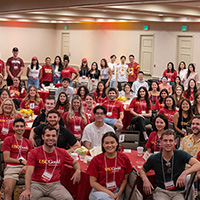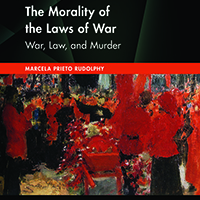 Facing the tragedy of war
September 13, 2023
Professor Marcela Prieto's new book, "The Morality of the Laws of War," argues for strengthening international law to el...