Competition

Hale Moot Court Honors Program
Current Competition
The 2019-2020 Hale Moot Court Competition case, *United States v. Smith*, involves two constitutional criminal issues, both concerning the Fifth Amendment right against self-incrimination. The first issue concerns whether the Fifth Amendment is violated if the prosecution presents evidence concerning a defendant's pre-arrest, pre-Miranda silence that occurred in response to an officer's insulting comments implying that she was guilty of child pornography, taking into account that these events occurred while the defendant was detained during the execution of a search warrant. The second issue concerns whether a law enforcement agent violated a defendant's Fifth Amendment right against self-incrimination by requiring her to produce the password to an encrypted computer drive while she was in custody and after she been read her Miranda rights, and the applicability of the foregone conclusion doctrine.
Past Competitions
Hale Moot Court Honors Program Champions
1949: Philip F. Jones
1950: Morris Sankary
1951: Robert I. Weil
1952: Donald C Mitchell
1953: George M. Dell
1954: Lillian Stevens Stegman
1955: Lawrence H. Deutsch & Richard E. Hodge*
1956: Harvey Fierstein
1957: Dean R. Pic'l
1958: H. Walter Croskey & J. Brin Schulman*
1959: Ernest J. Schag, Jr. & Thomas L. Schechter*
1960: Thomas E. Rubbert & Herbert B. Silver*
1961: Charles B. McKesson & James S. White*
1962: Norman S. Marshall & Walter P. Gribben*
1963: Alan I. Widiss & John E. Hart*
1964: Korman D. Ellis & Florence Bernstein*
1965: Thomas H. Russel & Carl E. Stewart*
1966: Jay Lillywhite & Dean Werner*
1967: Raymond Fortner & Alice M Huber*
1968: Stephen J. Herzberg & Roger S. Mertz*
1969: Alan J. Hecht & Bruce E. Karatz*
1970: Joseph E. Porter, III & Ross G. Swing*
1971: Thomas C. Harney & Malbour Watson*
1972: Robert E. Dye
1973: Marjorie G. Fuller
1974: Dennis A. Winston
1975: Clifton Smith
1976: Dolores Cordell
1977: Lenny Pick
1978: Pamela A. Ferrero
1979: Margaret Hay
1980: David Dick
1981: Nancy Scull
1982: Brett Dignam
1983: Abraham V. Hutt
1984: Mark Werksman
1985: Kathryn F. Jones
1986: Kerry Bensinger
1987: Karen Frederiksen
1988: Daniel Glenn & Karen Goldberg*
1989: Amy Del Pero & Matthew Lester*
1990: Kristen Pelletier
1991: Sheri Flame
1992: Elizabeth Atlee
1993: Dawn Harrison
1994: James Nguyen
1995: Tanisha Woodson
1996: Edward Weiman
1997: Heather Hersh
1998: Thomas Landers
1999: Whitney Jones
2000: Megan Starr
2001: Jessica Kaplan
2002: Denise Culver
2003: Diidri Wells
2004: Denica Anderson
2005: Alexandra Campbell
2006: Matthew Benedetto
2007: Michelle Keogh
2008: Matthew Larson
2009: Sara Menz
2010: Sam Alavi & Jennifer Farrell*
2011: Drew Anderson
2012: Megan Hopkins
2013: Shaunt Kodaverdian
2014: Janille Chambers Corbett
2015: Mary Alice DiPietro
2016: Patrick O'Connor
2017: James Nikraftar
2018: Alyssa Moscrop
2019: Madeleine Eldred
*Denotes Co-Champions
Past Competition Cases
RECENT NEWS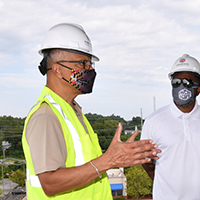 Continuum of Care
November 24, 2020
Boyd Rutherford, JD 1990, focuses on state health issues as Lieutenant Governor of Maryland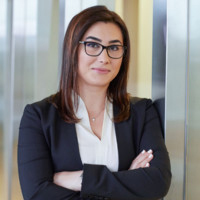 Paying it forward
November 24, 2020
Karine Akopchikyan, JD 2015, VP of Gould's Alumni Association, speaks to the importance of building and keeping relation...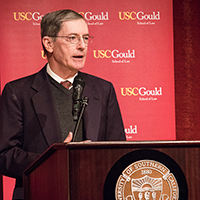 University honors Gould faculty
November 24, 2020
Ron Garet receives Faculty Lifetime Achievement Award, while Tom Griffith and Pauline Aranas named emeriti faculty