Institute for Corporate Counsel

USC Gould School of Law
2023 Institute for Corporate Counsel
December 6, 2023
The California Club, Los Angeles
In-Person (No Video On-Demand Access)
Join USC Gould School of Law and the LACBA Business Law Section for the 2023 Institute for Corporate Counsel on Wednesday, December 6, 2023.
This day-long institute focuses on the intersection of law, business and politics, providing a platform for our panelists and participants to better understand how Los Angeles's evolving business environment, as well as best practices and changes in the law, will impact business operations. Join conversations about the latest industry developments, legal guidelines, and practical advice with immediate application for in-house legal departments and law firms.
2023 registration details and the full program will be available soon. Download the save the date flyer here.
CE units for lawyers and accountants are available.
About the ICC
The Institute for Corporate Counsel® (ICC) is a 501(c)(3) organization that operates in collaboration with USC Gould School of Law and the Los Angeles County Bar Association's Business Law Section. The ICC's Board of Governors includes members chosen by USC Gould and the Business Law Section, as well as at-large selections. When planning the annual Institute, the ICC's Board of Governors relies on the valuable input of the ICC's Advisory Board regarding prospective speakers and topics and on the ICC's Emeriti Governors as a source of historic perspective. A list of the Advisory Board members is available by clicking here, and a list of Emeriti Governors is available by clicking here.
Institute for Corporate Counsel/Dean Jerry Wiley Scholarship
Dean Jerry Wiley served as chief administrative officer of the USC Gould Law School for nearly thirty years. In late 1997, the Institute's Board of Governors established the Institute for Corporate Counsel/Dean Jerry Wiley Scholarship by providing an endowment to fund student scholarships. Two scholarships are awarded each academic year to qualified students from USC Gould who have demonstrated an interest in business law and with high scholastic achievement in business law courses. In 2015, the ICC's Board furthered their commitment to scholarships by donating an additional $25,000 to the Fund so more worthy students such as these can benefit in future years.
Sponsorship Opportunities:
Sponsorship includes ticketing, publicity and other benefits, depending on the level of sponsorship chosen. Contact Wendy Wiley Willett at wwiley@law.usc.edu for more information about sponsorship opportunities. Let us tailor your sponsorship to best serve your needs!
Social Media:
Follow us socially on Facebook, Twitter, Instagram and LinkedIn for the latest news and updates on our speakers and programming. Join the conversation online using #ICCLaw.
GOULD SPOTLIGHT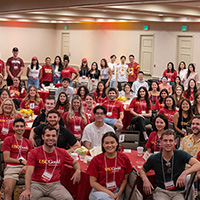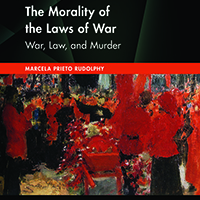 Facing the tragedy of war
September 13, 2023
Professor Marcela Prieto's new book, "The Morality of the Laws of War," argues for strengthening international law to el...