Civic Engagement

USC Gould School of Law
Thursday, August 27, 2020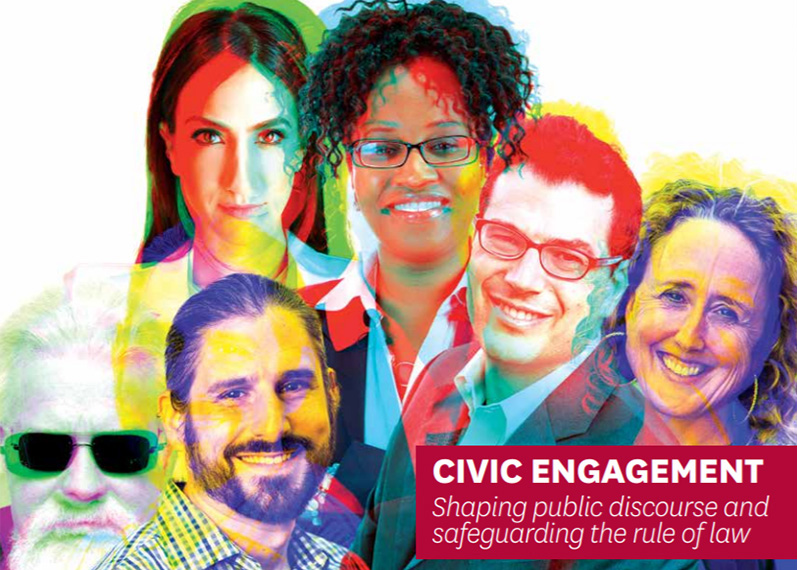 The Summer 2020 issue of the
USC Law
magazine focuses on the myriad ways in which the USC Gould School of Law – through the efforts of its faculty, alumni and students – contributes to public service and discourse.
Download the full issue »
Featured Stories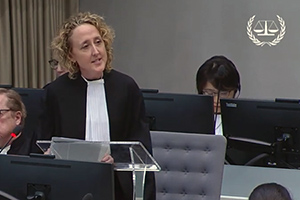 Friends of the Court
USC Gould law professors lend their expertise to national, international court decisions.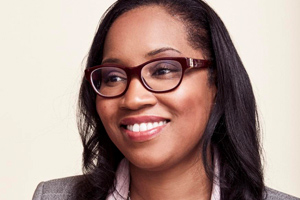 Likes for voter rights
Prof. Franita Tolson tapped by Facebook as consultant to identify voter suppression activities.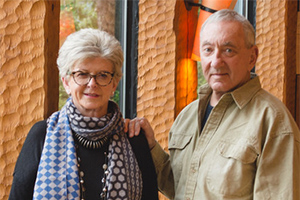 Generous contribution by Barbara Bice anchors Public Interest Law Foundation
$2 million estate gift supports Gould's commitment to public interest law.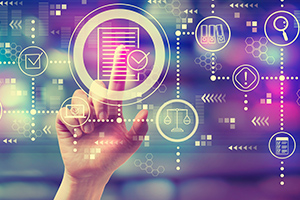 Learning the rules of tech tools
Gould's Media, Entertainment & Technology (MET) program adds new 'Legal Tech' courses that integrate technology into the practice of law.
USC Law Family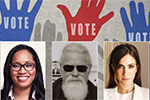 They want you... to vote
USC Gould alumni boost civic participation with Rock the Vote and I am a voter.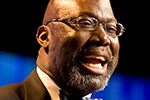 Leadership in action
From federal to state posts, triple Trojan Michael L. Williams has built a legacy as a pioneering public servant.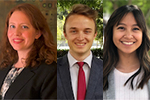 Invested in Public Interest
Three students earn fellowships to help women and children in L.A. and immigrants at the border.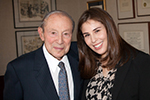 Twenty-five years of giving back
Trope and Trope Fellowship milestone marks commitment of Sorrell Trope (JD 1949) to family law and public interest work.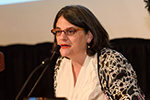 Playing the long game
Amy Forbes (JD 1984) uses creative thinking inspired by USC Gould to bring SoFi Stadium into reality.
Faculty Focus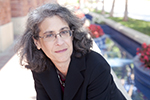 Expanding career horizons for people with disabilities
USC Saks Institute for Mental Health Law, Policy, and Ethics supports scholars with mental health challenges by partnering with national mentorship program.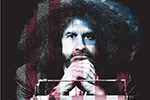 In a word, revolution
Prof. Jody Armour publishes new book, N*gga Theory: Race, Language, Unequal Justice, and the Law.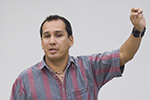 A sweeping look at transgender rights
Prof. David Cruz co-writes groundbreaking casebook, Gender Identity and the Law.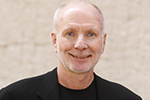 The Lifetime Professor
Gould celebrates Thomas Griffith, John B. Milliken Professor of Taxation, for more than 30 years of leadership and commitment to students.
More Headlines
RECENT NEWS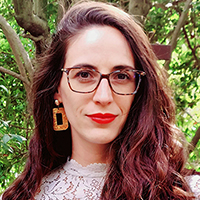 Her dream job
July 25, 2021
Background as prosecutor informs Prof. Marcela Prieto's scholarship and teaching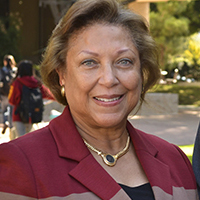 Service is in her DNA
July 25, 2021
Aulana Peters (JD 1973) continues to open the way for the next generation