Bringing hope to domestic violence victims

USC Gould School of Law
Monday, November 9, 2020
By Diane Krieger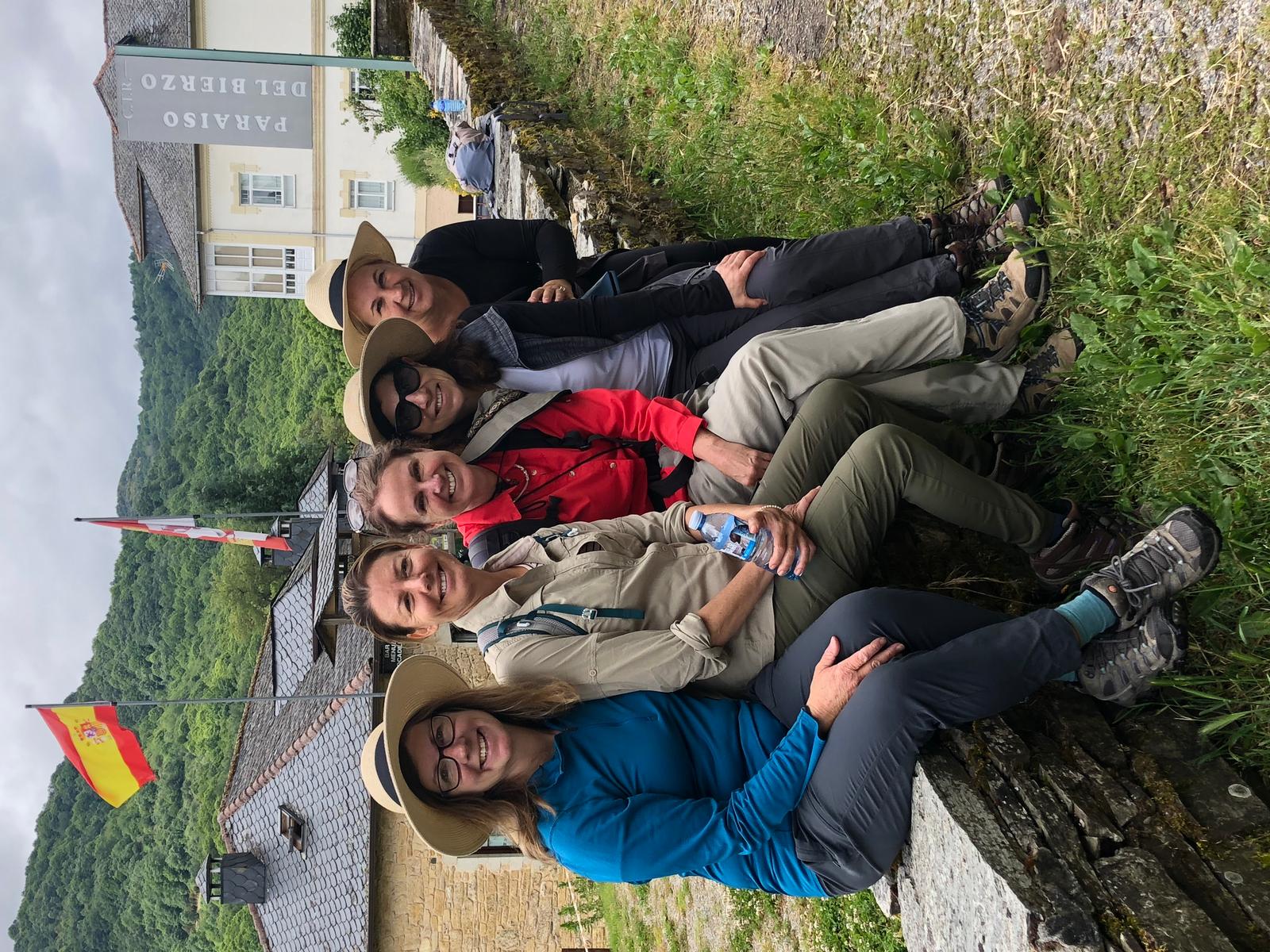 Lisa Klerman (center) and hiker friends (from left) Cathi Lundy, Mary Ann Walker, Febyolla Shen and Susan Maniscalco.
A Zoom call between a squad of social-distancing hiker friends about the implications of the pandemic led a USC Gould clinical professor to spearhead the development of a public service announcement targeting domestic violence, and the impetus to create more domestic violence-related internship opportunities for Gould students.
As Lisa Klerman, clinical professor of law and director of the USC Gould Mediation Clinic, tells it, the conversation steered towards people victimized by the pandemic. News reports indicated that domestic abuse was spiking worldwide but especially in Los Angeles, where domestic violence reports had dropped precipitously - not because less abuse was happening but because lockdown created a dangerous condition.
"I mentioned that there's a real issue with women who are victims of domestic violence being trapped in their homes," she says. "Then it turned into: 'Well, why don't we actually do something?'"
The result was a public service announcement that aired on television over the summer.
To determine how to proceed, Klerman researched and contacted Southland shelters and DV agencies to understand how they operate, and tapped contacts in the city and county for information on public services and how victims access them. She discovered that most DV victims are Spanish speakers.
With the expertise of other group members, including alum Susan Maniscalco (JD 1996), who recruited her daughter as project intern, the 30-second spot came together, costing about $3,000 to produce. The Spanish-language PSA aired on Estrella Media and Univision between July 13 and Aug. 21. While Klerman has no way to quantify its impact, she is confident the PSA made a difference – and appreciates the opportunity to contribute in an area of interest.
"I do have a passion for addressing DV," she says. In a previous role at Morrison & Foerster LLP, she did pro bono representation of Break the Cycle, a national nonprofit that seeks to prevent and reverse unhealthy relationships among young people.
Newly energized by the PSA experience, Klerman huddled with Rachel Kronick Rothbart, Gould's director of career services, to identify new DV-related volunteer and internship opportunities for students. She and Rothbart, along with USC Gould Professor Hannah Garry, also got involved with LA Represents, an emergency initiative to help Angelenos facing legal hardships due to COVID-19. USC has since partnered with the city-run coalition, which prioritizes five areas of critical need including domestic violence.
RECENT NEWS