CTLB project promotes procedural best practices in antitrust investigations across global regulatory agencies

USC Gould School of Law
Friday, December 18, 2020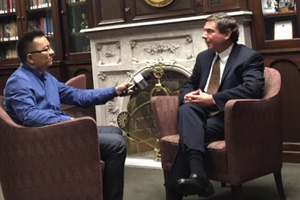 Brian Peck, right, directs the Center for Transnational Law and Business at USC Gould.
An ambitious project by the Center for Transnational Law and Business (CTLB), based at the USC Gould School of Law, aims to promote a uniform set of best practices for the procedural aspects of antitrust investigations across national competition regulatory agencies around the globe.
The Competition Regulatory Agency Review and Evaluation Project, developed after one-and-a-half years of research, addresses the dearth of common standards that have resulted in non-tariff barriers and uncertainty for businesses, restraints to market access and discriminatory treatment towards multinational enterprises, says Prof.
Brian Peck
, director of CTLB. A preliminary report including results from phase I of the project is now available at:
https://gould.usc.edu/faculty/centers/ctlb/evaluation-project/
"This preliminary report for our project reviews and evaluates the adherence of several jurisdictions' competition regulatory frameworks to generally accepted principles for due process, transparency and comity, and serves as a tool to promote a global uniform set of best practices for these procedural aspects of an antitrust investigation," Peck says.
The preliminary comparative report reviews and evaluates seven jurisdictions, including Australia, Canada, China, the European Union, Korea, Taiwan and the United States. CTLB plans to more widely promote the project with a webinar in January.
CTLB and Peck initially presented the idea of harmonized best practices in 2019 at the World Trade Organization Public Forum in Geneva, Switzerland before a standing-room-only audience, indicating strong international interest in the project's goals, Peck says.
Phase II of the project, due for release in 2021, will evaluate jurisdictions' regulatory framework and each national agency's adherence to generally accepted principles for due process, transparency, and comity, identifying areas of improvement and making recommendations where appropriate, Peck says.
CTLB facilitates interdisciplinary collaboration, teaching and research, and brings together leading global academic experts, practitioners and policymakers to consider improvements for international business activities.
RECENT NEWS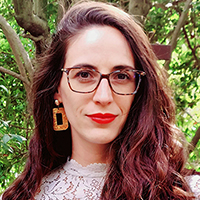 Her dream job
July 25, 2021
Background as prosecutor informs Prof. Marcela Prieto's scholarship and teaching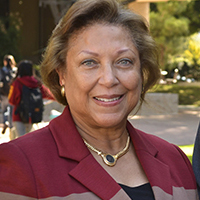 Service is in her DNA
July 25, 2021
Aulana Peters (JD 1973) continues to open the way for the next generation