Creating Community and Connections

USC Gould School of Law
Tuesday, January 19, 2021
Q&A with Jonathan Bachand, JD 2006, chair of regional Gould Alumni Association committee in Washington, D.C.
By Christina Schweighofer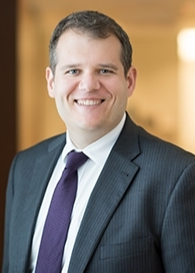 Jonathan Bachand, JD 2006, a patent attorney at Knobbe Martens in Washington, D.C., is serving a second term as chair of the regional USC Gould Alumni Association committee. He talks here about lessons from the pandemic and silver linings.
What can D.C.-area alumni expect for your new term?
Over the next two years, I want to establish some traditions and systems that the next head of the group can easily keep alive and build on. For example, we want to have a meet and greet over the summer for students working in D.C. to connect with alumni and an event each fall to welcome new graduates who are starting their careers in the area. I am anticipating that in-person events will be paused for the foreseeable future, but we will do our best to still provide a space for D.C. alumni to interact on a regular basis. People are embracing video conferencing as a tool to connect with others. In 2021, I hope that we can leverage this into making connections between people easier.
Why did you sign up for a second term?
D.C. is the epicenter of so many important areas of law, and there is a large demand for legal services in the area. There is a lot of opportunity for students and alumni to build careers in this market, and I hope more Trojans find their way out here. It is exciting to be a part of building an alumni community in D.C.
What was the most important event or development in your career or personal life during the past two years?
Near the start of my first term, we welcomed our first son, and in September we welcomed his new brother. A silver lining of the pandemic is being able to trade in some of the commute and travel time for time with my family.
What did the year of the pandemic teach you about yourself?
The pandemic has reinforced the importance of focusing on the parts of life I can control. There is an incredible amount of uncertainty in weighing risks associated with activities we previously did not have to think about: Should I send my child to a daycare? Is it okay to see my parents for the holidays? Is it safe to go to the park? When I stop thinking about the things beyond my control and focus on the things that are in my control — wearing a mask; washing my hands regularly; spending quality time with my wife and children; focusing on a complex legal issue or draft brief; being grateful for and present in the moment — I am in a much better place mentally.
RECENT NEWS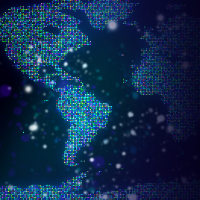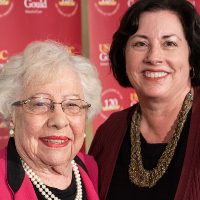 School's in for this alum
June 10, 2021
Lisa Kloppenberg (JD 1987) follows influence of Judge Dorothy Nelson to career in academia