Living the Overseas Experience

USC Gould School of Law
Tuesday, January 19, 2021
Rodney Lawrence, LLM 2016, discusses the ever-evolving, global nature of his work as a leader at KPMG
By Christina Schweighofer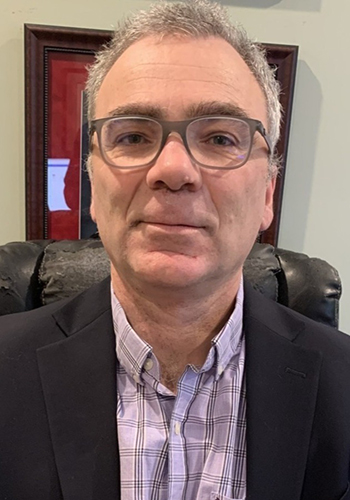 New Zealanders, when they have finished their formal education, like to leave the islands to see the world. "It's called the overseas experience," Rodney Lawrence, LLM 2016, said recently about the tradition in his home country. "You go away for two years, and you come back to live. I just never did the 'come back to live' part."
Lawrence, who is the global leader for international tax at KPMG LLP, now in Chicago and a U.S. citizen, left New Zealand in the early 1990s after earning degrees in business and tax law at the University of Auckland, and has since lived in Europe and the United States and visited maybe 100 countries. Open-minded and curious about people and cultures, he adapts easily to new environments.
Staying up to date is half the work for anyone in Lawrence's profession. In this sense, the year 2021 promises to be especially exciting, in part because of ongoing international efforts to update the global taxation system. These efforts, which are being led by the Organization for Economic Cooperation and Development (OECD), aim to update the global tax system, which has existed in its current form for decades, to reduce tax competition between countries and keep major players, particularly in the digitalized economy, from shifting income to low or no-tax jurisdictions. As Lawrence said, an agreement would "result in more equity, simplicity and predictability and give countries, such as developing countries, a fair shot at increasing tax revenues attributable to economic activity which arguably takes place in their country."
Until the harmonization that the OECD is striving for has been decided and implemented, he expects "a proliferation of competing tax systems, such as digital services taxes" to address the underlying issues. "For people working cross-border," he said, "keeping up to date with all these changes will be almost like whiplash for the next six to nine months."
Lawrence, for one, thoroughly enjoys the fast-paced, ever-evolving nature of his work. "I find this a really fun part of the job," he said. "You have consistently changing law, and different people that have different policy objectives behind those law changes."
Before virtual meetings became the norm in the pandemic, Lawrence was traveling internationally every two weeks, about 200,000 miles a year, to meet the people he works with in person. "The greatest part of running a fast-growing global business is interacting with different people around the world," he said. Not having left the state of Illinois since February, he now finds himself connecting with them even more than before. He is up early in the morning to talk with colleagues in Europe and late into the evening for those in Asia, and "people are no longer waiting for me to get off a plane."
He readily admits that his previous, itinerant lifestyle came at a cost and is grateful that the pandemic has allowed him to connect more with his three adult children. "When you're immersed in your job, you sometimes lose track of all those things that are more important than the job, like family and taking care of yourself," he said, adding that he learned this from his partner, Cindy Musielak.
Aside from his leadership role at his firm, Lawrence also teaches international tax at KPMG's training programs and as an adjunct professor at DePaul University.
A member of the first class at USC Gould to graduate from the online Master of Laws (LLM) program, he said that the university's commitment to diversity perfectly suited him. "I work with a lot of different people and enjoy getting different perspectives. USC was very open and embracing of that. It was also a great questioning environment. I felt very comfortable with the way the school promoted active thinking." So comfortable, in fact, that he is now back at USC for an EdD in organizational change. His tentative dissertation topic promises to reflect his decades-long professional experience as much as our changing work culture: Managing global teams in a virtual world.
RECENT NEWS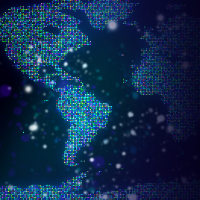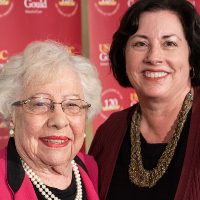 School's in for this alum
June 10, 2021
Lisa Kloppenberg (JD 1987) follows influence of Judge Dorothy Nelson to career in academia