Doing right for Californians

USC Gould School of Law
Wednesday, July 7, 2021
Prof. Abby Wood is appointed to serve on the Fair Political Practices Commission
By Ben Dimapindan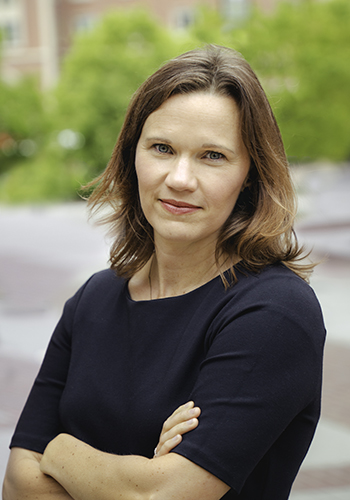 USC Gould School of Law Professor
Abby K. Wood
, whose research spans the intersection of law and politics, was recently named a commissioner by California Secretary of State Shirley N. Weber of the Fair Political Practices Commission (FPPC).
Established in 1974, the FPPC is a five-member nonpartisan, independent commission responsible for the administration of the state's Political Reform Act, which regulates campaign finance, conflicts of interest, lobbying and governmental ethics. The commission helps to ensure public officials act in a fair and impartial manner in governmental decision-making, promote transparency in government and foster public trust in the political system.
"Commissioners vote on enforcement matters," Wood says. "We also work on regulatory issues. For example, right now we are considering closing gaps in regulations around paid blog posts and certain transparency for digital ads."
"My goal," she adds, "is to do right by the people of California, who passed the Political Reform Act that created the FPPC. All of us benefit from enforcement of the Act. I'm new, but I can already tell that the people working at the FPPC are serious and ethical. They work carefully to uphold the law and serve the public's best interest. It's a great example of nonpartisan effort and collaboration."
A champion for campaign finance disclosure
Among the commission's main objectives, it aims to increase transparency by using technology to give more people easy access to essential information about their public officials and campaign financing. Wood, an expert on campaign finance disclosure, sees her value added as situating transparency in a theoretical framework about public accountability. She is also currently the only academic on the FPPC.
"I am really interested in government ethics and money in politics — and a key focus of my scholarship centers on campaign finance disclosure. In an age of dark money, bolstering campaign finance disclosure is important. Disclosure informs voters about their candidates," Wood says.
Wood also serves on the FPPC's Digital Transparency Task Force. In addition, she has consulted on good governance projects in association with USAID, the World Bank and the United Nations Development Programme, among other organizations.
"I am confident that Dr. Wood's extensive experience with California government and public policy will serve her well as a member of the FPPC," says Secretary of State Weber in a statement.
Wood's appointment adds to the legacy of Gould faculty involvement with the FPPC. Former Gould Professor and past USC Provost, the late Elizabeth Garrett, formerly served on the commission as well.
Read More
RECENT NEWS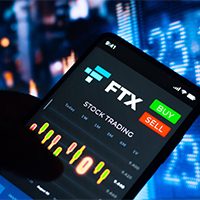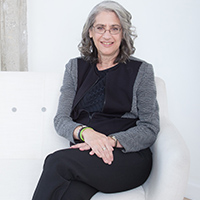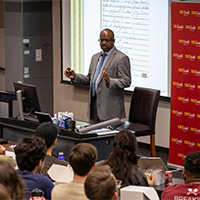 A message of hope
November 16, 2022
Judge Robert L. Wilkins chronicles family journey in 2022 Roth Lecture