Meet James Quick (LLM 2023), a cybersecurity professional who decided to pursue an online LLM degree at USC Gould to amplify his foreign law degree.
What sparked your interest in learning about the law?
I was looking for an intellectual challenge and I thought law might be an area where I could contribute academically to worthy causes once I'd retired.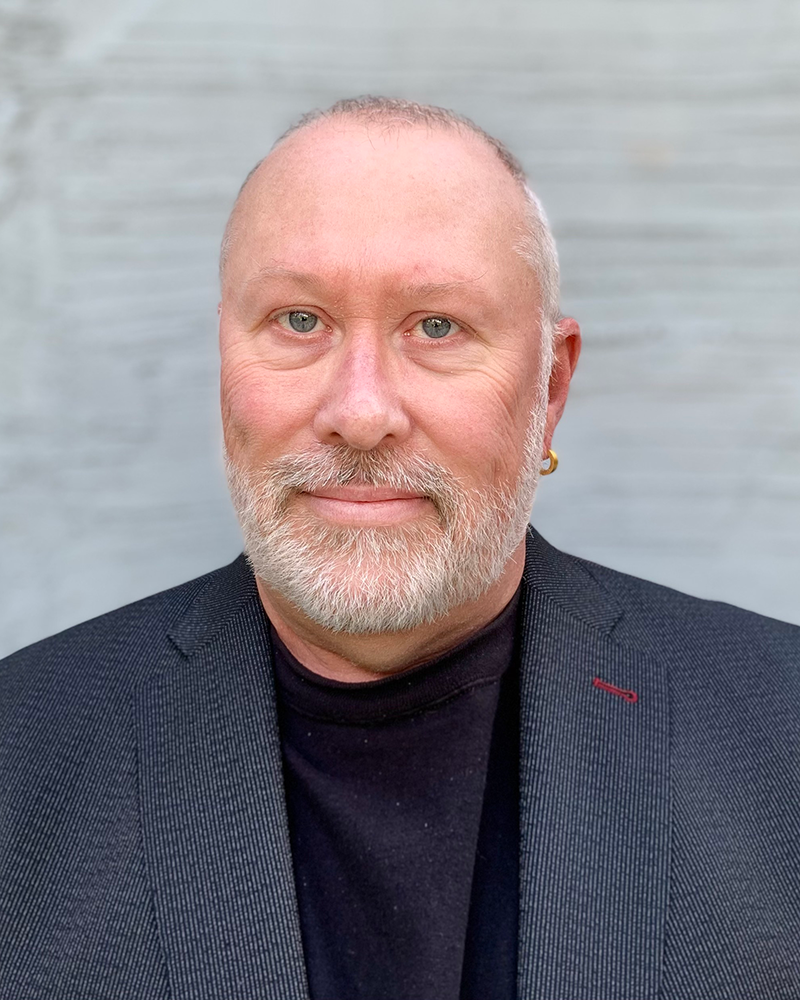 James Quick (LLM '23)
What made you pursue your degree online, and why at USC Gould?
On the first day of class pursuing my LL.B at the University of London one of my classmates asked if I'd sit for the bar exam in either New York or California. I'd given no thought to actually practicing law, but that idea suddenly made sense.
USC Gould is one of the only online Master of Laws (LLM) programs in the US that satisfies the requirements for sitting for the California bar exam with a foreign law degree.* I specifically chose this program because it's online which meant I could still continue my career in cybersecurity and get the education I needed. It also made a difference that USC Gould is one of the top law schools in the country.
How was the transition into your program, and how did USC assist you?
Very smooth! It helped that there was a dedicated student success team to help me navigate the courses and ensure I registered for the classes that aligned most with my interests.
They also had an academic excellence program to assist students with the support they needed. Professor Anitha Cadambi ran a reading group before the semester officially began to immerse students in the daily activities of participating and learning in a law school environment.
The student success team also ensured we were all comfortable with the online course delivery platform by hosting an orientation session before classes began. In all, the transition to online legal studies couldn't have been smoother!
What is the most memorable experience or learning from your USC studies?
Probably Professor Cadambi's after-class discussions with the students from her LAW 520 Introduction to the US Legal System course. Not only was it an excellent course that set us up for success for almost every other LLM course we took, but the students who liked to participate also had an opportunity to interact and bond over the material after the lecture.
What is something that you've enjoyed during your time as a student outside of your studies?
I interned with the San Francisco District Attorney's office during the spring 2023 semester. It took a lot of juggling work and school to find the time for it but it was tremendously rewarding legal work that made use of all of the research and writing skills I'd learned in the LLM program. I was assigned to the homicide unit and there were several cases I was able to contribute to in various ways.
How will your degree from USC Gould give you an advantage in your future career? What do you want to do next with your degree?
I'm looking forward to taking the California Bar Exam and becoming a practicing attorney in the areas of cybersecurity and privacy law.
Our Master of Laws (LLM) focuses on the U.S. legal system, with a flexible and far-reaching curriculum that prepares international students for leadership roles in the increasingly globalized marketplace. Learn more about USC's Online LLM and On-Campus LLM in Los Angeles.

*Note: USC Gould School of Law cannot determine your eligibility to sit for the California bar exam since each applicant is reviewed on a case-by-case basis by the State Bar. We recommend verifying your eligibility prior to enrolling in our Online LLM.
Quickfire Q&A with James Quick (LLM '23)