As society hurls forward into the digital age, it's only natural that the study and practice of law should evolve alongside it. In this age of artificial intelligence (AI), we find ourselves at an exciting juncture where the convergence of law and technology is reshaping the very landscape of our legal system.
In this Q&A with adjunct professor of law Shaun Sanders, we delve into the possibilities that emerge when we incorporate AI into legal education.
What course do you teach at USC Gould School of Law?
LAW 633 – Business Principles in Law
This course focuses on fundamental business concepts, including, business strategy, management, sales and marketing, finance and risk, as they relate to law. The course prepares legal and business professionals to be effective advisers for corporate clients.
Business Principles in Law is open to students in the online Master of Studies in Law (MSL) and online Master of Laws (LLM) degree programs.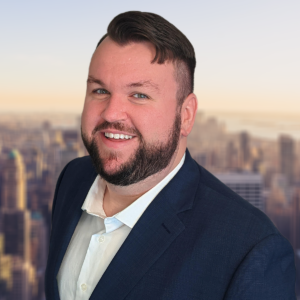 Adjunct Professor Shaun Sanders
Can you tell us about your professional background?
I am the Managing Partner of VentureCraft, an Adjunct Professor at USC Gould teaching Business Principles of Law, and serve as the Senior Associate Director of Octane's LaunchPad startup accelerator. I have assisted hundreds of companies with building their brands, defining their corporate strategy, commercializing their technology, and raising more than $400 million in capital from investors.
How do you plan to incorporate AI into your coursework?
I incorporate AI in two areas of my course.
First, one of our projects throws students into a real-world situation of having to prepare a concise, informative corporate memo on a publicly traded company. This exposes students to researching 10-K filings and condensing hundreds of pages of information into a relevant, two-page memo. In prior years, this assignment required a complete, manual review of the 10-K filing. However, going forward, students will be encouraged to utilize AI to assist in researching and composing their memos. This will give students an opportunity to experiment with AI, ask questions, and learn from each others' prompts to discover which was the most efficient and effective use of AI. It will also expose students to the limitations of AI, forcing them to check its results for accuracy and find creative ways to leverage AI to provide the results sought.
The second way I will incorporate AI into our coursework will be to address its impact on IP and employment law. It's vital that students understand that AI-generated content is not protected by current IP laws and what measures can be taken to attempt to add such protections. Further, we will discuss the various privacy and security issues that will become more common as a result of employees utilizing 3rd party AI to work on confidential employer data (which is then consumed by the AI as training data).
Why do you feel it is important to include AI in your coursework?
Pandora's box is open, and AI is never going to be less popular than it is today. I do not believe that generative AI threatens to replace every job, but I do believe that those individuals who are able to leverage AI productively will replace other employees who fail to adapt.
What do you want legal master's degree students to know about AI and the legal field?
People sometimes downplay generative AI as not being that amazing since it falls short of general AI and is only good at "guessing language structure." What those critics fail to appreciate is that a substantial amount of our day-to-day lives and, arguably, our economy is human beings attempting to guess language structure. Whether we are writing e-mails, marketing collateral, or legal briefs, the purpose remains the same: to empathize with an audience enough to anticipate their hesitation, dissuade them from their criticisms, and persuade them to adopt our ideas using whatever string of words we can conjure up to best accomplish the task. Generative AI excels at this — if you know how to use it.
Generative AI has the ability to help legal professionals avoid inefficiencies of day-to-day legal tasks just like WestLaw helped legal professionals avoid the inefficiencies of driving to a law library and manually sorting through stacks of books.
How has the rise of AI informed your coursework?
AI touches on several aspects of our course. Aside from the areas we are implementing AI into the course, AI changes how we do research, how we consider ethics, and how far we can stretch our imaginations about where the future may be impacted by AI.
Is there anything you would want students to know about AI's influence on career outcomes?
AI will disrupt the job market, but I do not believe there should be as much concern as some have about it replacing employees. Allow me to share a personal story: Many years ago, I started my first company doing IT support. Like many tech support people, I will admit that 90% of my job was simply being willing to type error codes into Google, find a solution, and follow steps. In fact, I felt it was so simple to fix things that I created a large, free online tech support community with about 10,000 members where we shared resources to help people fix their own computer issues — and yet people still hired me, and my business continued to grow.
Back then, a little more than 500 million people in the world were online. Today, more than 5 billion people use the Internet and nearly all of them are familiar with how to use a search engine… and yet the tech support market has only grown despite so many problems being solvable with a simple Google search.
So I agree that ChatGPT and the other AI variants are amazing, but they still require someone to make use of them in order to provide a service to the end customer — and the reality is that we live in a world where people still pay an IT professional to drive out to their house to unplug their router and plug it back in in order to make their Netflix work again. The moment that changes, I may be concerned, but until then I'm not yet subscribing to AI Panic.