The new graduate certificates are designed to equip professionals with the essential knowledge and skills to navigate the evolving landscape of law, technology and governance
The University of Southern California Gould School of Law announces the launch of two online graduate certificate programs: Law and Government, and Technology and Entrepreneurship Law. These cutting-edge graduate certificates are designed to equip professionals with the essential knowledge and skills needed to navigate the ever-evolving landscape of law, technology and governance.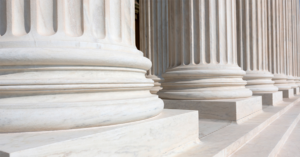 As industries continue to undergo rapid transformation in the digital age, the intersection of law and government as well as technology and entrepreneurship has become increasingly complex. USC Gould, known for its excellence and innovation in legal education, is at the forefront of addressing emerging areas of law through its new online certificates.
The Law and Government certificate is tailored for professionals seeking to understand the intricacies of legislation, regulation, policy and law within the realm of government operations. Students will gain insights into constitutional law, administrative law, legislative processes and more. This program will enable individuals to make informed decisions in the public sector while effectively navigating legal complexities.
Through the Technology and Entrepreneurship Law certificate, students will delve into the legal dimensions of innovation, technology and entrepreneurship. Students will acquire a deep understanding of intellectual property law, contract negotiation, data privacy and the legal challenges specific to startups and tech-driven enterprises.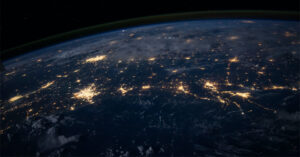 Both certificate programs are offered entirely online, providing professionals with the flexibility to advance their education while maintaining their current commitments. The programs feature engaging virtual classrooms, interactive discussions and collaborative projects, fostering a dynamic learning environment that mirrors real-world legal and business scenarios.
"These new online certificate programs exemplify USC Gould's commitment to interdisciplinary education and preparing our students for the challenges and opportunities of today's legal landscape," said Franita Tolson, Interim Dean of the USC Gould School of Law. "We are excited to offer these transformative programs that will empower professionals to excel in their careers and make meaningful contributions in their respective fields."
The online Law and Government and Technology, and Entrepreneurship Law certificates may be earned as standalone certificates in as few as three semesters or concurrently with USC Gould's online Master of Studies in Law (MSL) degree or online Master of Laws (LLM) degree at no additional cost. Students also benefit from dedicated academic advising, professional development and career services support and networking opportunities available from the University of Southern California.
Interested individuals can visit the USC Gould School of Law website to learn more about admission requirements, curriculum details, and application deadlines.