Six distinguished USC Gould faculty installed as endowed chairs

USC Gould School of Law
Friday, July 28, 2023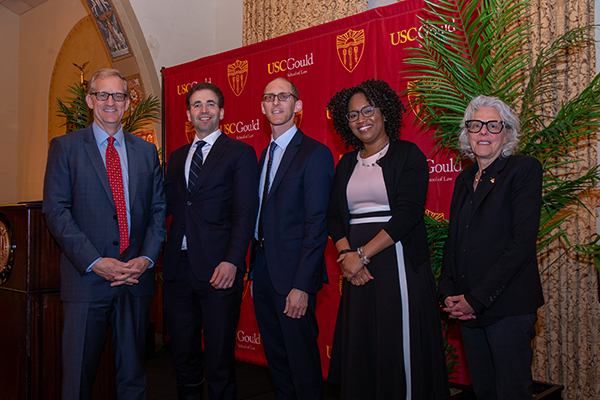 From left: Andrew Guzman, Michael Simkovic, Jordan Barry, Franita Tolson and Lee Epstein
In recognition of their excellence in legal education and research, professors
Jordan Barry
,
Lee Epstein
,
Stephen Rich
,
Michael Simkovic
,
D. Daniel Sokol
an
Franita Tolson
were recently installed as holders of distinguished endowed chairs at the USC Gould School of Law. The ceremony took place March 28 at Town & Gown.
In his opening address, then-Dean Andrew Guzman lauded the honorees as "dedicated educators, thought leaders, and highly regarded scholars." He added that a faculty member's installation in an endowed professorship is not only a significant occasion in the life of the law school, but also for the university.
Professor Jordan Barry
A leading scholar in tax law, business law, and law and economics, Barry was installed as the John B. Milliken Professorship of Law and Taxation.
Barry's research has been published in leading journals, including the Journal of Political Economy, Tax Law Review, and Stanford Law Review, among others. His work has also been cited by major news outlets, from The New Yorker to NPR.
As an educator, Barry is known for bringing real-world experiences and examples into the classroom, having grown up around a family business. In his remarks, Barry shared how his father – an entrepreneur whose motivation was helping people – serves an influential and inspiring figure in his life.
Since joining the Gould faculty in 2021, Barry said "I've found it to be an extremely friendly and welcoming community, one that strives toward the highest ideals of our profession, and one I'm very proud to be a part of."
The professorship was established in memory of John B. Milliken in recognition of his contributions to the legal profession, through the support of Judge Milliken's family, the Whittier Foundation, and his friends.
Professor Lee Epstein
Epstein, the University Professor of Law and Political Science, was installed as and the Charles L. and Ramona I. Hilliard Distinguished Professor of Law.
Epstein studies at the intersection of law and politics. She is widely recognized as a pioneer in the study of judicial behavior and preeminent scholar on judicial politics.
Throughout her career, Epstein earned numerous National Science Foundation grants and interdisciplinary accolades, including the Lasting Contribution Award for research from the American Political Science Association last summer.
She returned to Gould in 2022, after serving as the Shepley Distinguished University Professor at Washington University in St. Louis.
"It's fair to say that the entire field of statistics entails assessing our uncertainty about whatever it is we're studying. That may sound unsatisfying even a little scary. But actually, it's a very good thing because it keeps us researchers humble," Epstein said. "But… I can safely say that I am certain – 100% certain – that at Gould, I've returned home — to wonderful friends and colleagues, amazing staff, and
sensational students."
The chair reflects the generosity of the late Mr. and Mrs. Hilliard, who held a steadfast belief in higher education. They endowed professorships at both the law school and business school, and supported the library and cancer research center.
Professor Stephen Rich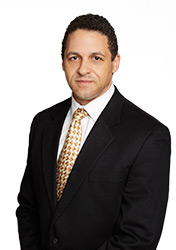 Stephen Rich
A national expert in antidiscrimination law, Rich was installed as the Maurice Jones, Jr. - Class of 1925 Professor of Law. He brings a multidisciplinary lens to exploring critical issues involving educational and workplace diversity, political and social equality, affirmative action, and procedural fairness.
In addition to teaching employment discrimination law, constitutional equality law, and civil procedure, Rich last spring was the first instructor for Gould's new "Race, Racism, and the Law" course, a first-of-its-kind required course among the top law schools nationwide.
His background includes serving as an Olin Fellow at Yale Law, Lewis Fellow at Harvard Law, clerking on the U.S. Court of Appeals for the Ninth Circuit, and previously practicing at Cleary Gottlieb Steen & Hamilton LLP.
"It's an unexpected gift to be honored in this way, and it made me reflect on the significance of unexpected gifts," Rich said in his video address. "If today were an unexpected gift, and every day after an unexpected gift, then being a teacher – at a university like USC – is something to do and enjoy today, tomorrow, and the next day."
The professorship honors the memory of Maurice Jones, Jr., an accomplished attorney, who held a strong commitment to education, civic affairs and public service.
Professor Michael Simkovic
Simkovic is a professor of law and accounting, whose research focuses on the intersection between law and finance, with a particular emphasis on credit markets, financial regulation and taxation. He was installed as the Leon Benwell Professor of Law.
His research has been published in University of Chicago Law Review, the Journal of Corporate Finance, and the Journal of Legal Studies and other top journals. His work has been cited by both federal regulators and the national news media. He has also testified before the U.S. House Judiciary Committee, and served as an expert on consumer and corporate finance issues.
Simkovic was elected a fellow of the American Law Institute, and received ALI's Young Scholars Medal, in addition to several other national awards.
At Gould, Simkovic co-created the law school's innovative Corporate and Commercial Law Seminar, which launched last year.
The professorship is named after a 1932 Gould graduate who practiced law, later served as a Justice of the Peace, became a real estate investor, and founded a charitable foundation that supported education.
Professor D. Daniel Sokol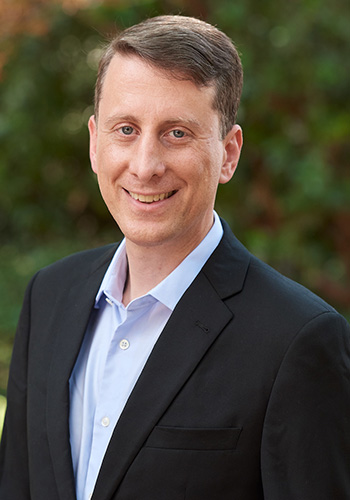 D. Daniel Sokol
Sokol is one of the 10 most-cited antitrust faculty nationwide, with more than 300 citations over a five-year span. He was installed as the Carolyn Craig Franklin Chair in Law.
Sokol also serves as faculty director of Gould's Center for Transnational Law and Business, and he teaches in the marketing department at the USC Marshall School of Business.
Among his recent academic highlights and honors, Sokol was named the recipient of a 2022 Antitrust Writing Award from Concurrences. He has also been invited to present his research at institutions across the globe, including the U.K., Mexico, Singapore, Australia and Canada, just within the last year.
In his video remarks, Sokol shared his personal experiences of having immigrated to the United States from Panama, and delved into his breadth of research interests.
"I'm interested now in broader transformation," Sokol said. "We're going through a digital transformation, one that is reshaping business, law and society."
He added, "Our value-add (as the academy) is to help frame the critical issues, to analyze the pros and cons of particular ways forward, and in part to also provide a better understanding empirically of where things are and where things may need to go."
The namesake of this chair was a prominent figure at USC, active in a number of campus organizations. A college librarian and later a communications officer with the U.S. Navy, Franklin became a dedicated benefactor of the law school, who helped raise millions for student scholarships. Her husband, Carl Franklin, was a longtime Gould professor and USC vice president.
Professor Franita Tolson
One of the most recognizable and foremost scholars in election law, Tolson was installed as the George T. and Harriet E. Pfleger Chair in Law.
Now interim dean of the law school, Tolson served as the law school's vice dean from 2019 to 2022, providing "indispensable guidance in the face of the pandemic, as we worked to prioritize community safety, while preserving our educational and research mission," Guzman noted.
Her research – examining critical topics such as the Voting Rights Act, the Fourteenth and Fifteenth Amendments, the Elections Clause, gerrymandering and other constitutional issues – has been published in nearly every top law journal across the country.
A national thought leader, Tolson is frequently invited to speak before the U.S. Congress on voting rights and voting access, in addition to serving as an election analyst and commentator on major media networks.
"My core reason for doing this work and being in this space: I help people vote," Tolson said in her address. She explained that her efforts – as an educator, administrator and scholar – are "all in service to a higher purpose, really the highest purpose — being in service to others. I will always be the person whose job it is to help people cast a ballot in this country… and I will facilitate that in any way that I can."
The chair has a long history at Gould. For 20 years, there were two separate distinctions honoring each namesake, including George Pfleger, an engineer and businessman who became a generous supporter of the law school. In 1995, they were combined into a single professorship.
Read More
RECENT NEWS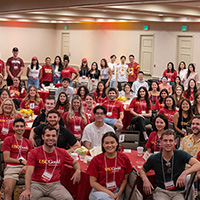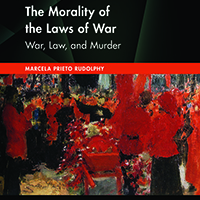 Facing the tragedy of war
September 13, 2023
Professor Marcela Prieto's new book, "The Morality of the Laws of War," argues for strengthening international law to el...