Issues

USC Gould School of Law
Volume 01, Number 1
Volume 02, Number 1
Volume 02, Number 2
Volume 03, Number 1
Volume 03, Number 2
Volume 03, Number 3
Volume 04, Number 1
Volume 04, Number 2
Volume 04, Number 3
Volume 05, Number 1
Volume 05, Number 2
Volume 05, Number 3
Volume 06, Number 1
Volume 06, Number 2
Volume 06, Number 3
Volume 07, Number 1
Volume 07, Number 2
Volume 08, Number 1
Volume 08, Number 2
Volume 09, Number 1
Volume 09, Number 2
Volume 10, Number 1
Volume 10, Number 2
Volume 11, Number 1
Volume 11, Number 2
Volume 12, Number 1
Volume 12, Number 2
Volume 13, Number 1
Volume 13, Number 2
Volume 14, Number 1
Volume 14, Number 2
Volume 15, Number 1
Volume 15, Number 2
Volume 16, Number 1
Volume 16, Number 2
Volume 16, Number 3
Volume 17, Number 1
Volume 17, Number 2
Volume 17, Number 3
Volume 18, Number 1
Volume 18, Number 2
Volume 18, Number 3
Volume 19, Number 1
Volume 19, Number 2
Volume 19, Number 3
Volume 20, Number 1
Volume 20, Number 2
Volume 20, Number 3
Volume 21, Number 1
Volume 21, Number 2
Volume 21, Number 3
Volume 22, Number 1
Volume 22, Number 2
Volume 22, Number 3
Volume 23, Number 1
Volume 23, Number 2
Volume 24, Number 1
Volume 24, Number 2
Volume 24, Number 3
Volume 25, Number 1
Volume 25, Number 2
Volume 25, Number 3
Volume 26, Number 1
Volume 26, Number 2
Volume 26, Number 3
Volume 27, Number 1
Volume 28, Number 1
Volume 28, Number 2
Volume 28, Number 3
Volume 29, Number 1
Volume 29, Number 2
Volume 29, Number 3
Volume 29, Number 4
Volume 30, Number 1
Volume 30, Number 2
Volume 30, Number 3
Volume 31, Number 1
Volume 31, Number 2
Volume 31, Number 3
Volume 32, Number 1
Volume 32, Number 2
Volume 32, Number 3
Volume 1, Number 1, Spring 1992
Introduction
The Blind Men and the Elephant: An Introduction to Multidisciplinary Legal Analysis
Alexander Morgan Capron

Articles
Telling Fortunes: Challenging the Efficient Markets Hypothesis by Prediction
James Lindren
Liberalism and the Criminal Law
Richard Warner

Notes
Defining Constitutional Parameters: The Forced Drugging of Civilly Committed Mental Patients
Lisa Litwiller
Do Not Fold, Spindle or Mutilate: An Examination of Workplace Privacy in Electronic Mail
Steven B. Winters
Volume 2, Number 1, Spring 1993
Articles
Law and Public Policy: Map of an Area
William H. Clune
Culpability and Other Minds
Rebecca Dresser
Out From Uncertainty: A Model of the Lawyer-Client Relationship
Reed Elizabeth Loder

Notes
Norplant Use in Conjunction with the Welfare System
Anne-Marie Funk
Privacy Protections of Computerized Information
Mark Fall
Articles
Les Misérables Redux: Law and the Poor
Allan C. Hutchinson
When Law Fails: Ethics, Commerce, and Tales of Value
Robert L. Palmer
HIV-Infected Health Care Professionals and Informed Consent
Thaddeus J. Nodzenski

Forum
Should Title VII of the Civil Rights Act of 1964 Be Repealed?
Richard A. Epstein
Erwin Chemerinsky

Note
The Gramm-Rudman-Hollings Act: A Styrofoam Damocles' Sword?
Howard Levkowitz

Recent Developments
Fear of Exposure to HIV as Compensable Injury
Peter V. Lee
Lynn Anne Shapiro
SYMPOSIUM ON DEFAULT RULES AND CONTRACTUAL CONSENT
Article
Preliminary Thoughts on Optimal Tailoring of Contractual Rules
Ian Ayres
Comments
Social Structure, Legal Structure, and Default Rules: A Comment
Todd D. Rakoff
The Futile Search for Principles for Default Rules
W. David Slawson
Article
Relational Contract and Default Rules
Jay M. Feinman
Comments
Social Norms and Default Rules Analysis
Lisa Bernstein
The Relational Move: Some Questions from Law and Economics
Richard Craswell
Article
Default Principles, Legitimacy, and the Authority of a Contract
Steven J. Burton
Comments
Cooperation and Convention in Contractual Defaults
Clayton P. Gillette
Looking for Default Rule Legitimacy in All the Wrong Places: A Critique of the Authority of Contract Model and the Coordination Principle Proposed by Professor Burton
Juliet P. Kostritsky
Coordination by Default: Comment on Steven Burton
Richard Warner
Article
The Pseudo-Debate Over Default Rules in Contract Law
Dennis Patterson
Comments
Default Rules, Efficiency, and Prudence
Richard Craswell
Comment on Professor Patterson's
Pseudo-Debate Over Default Rules in Contract Law
Steven J. Burton
The Boundaries of Legal Discourse and the Debate Over Default Rules in Contract Law
Lawrence B. Solum
Articles
Default Rules / Mandatory Principles: A Game Theoretic Analysis of Good Faith and the Contract Modification Problem
Jason Scott Johnston
The Default Rule Paradigm and the Limits of Contract Law
Alan Schwartz
Afterword
...and Contractual Consent
Randy E. Barnett
Forum
Should Title VII of the Civil Rights Act of 1964 Be Repealed? -- Part Two A False Sense of Social Reality: A Response to Erwin Chemerinsky
Richard A. Epstein
Professor Epstein's Strange Sense of Social Reality: Of Course, All Laws Prohibiting Employment Discrimination Should Not Be Repealed
Erwin Chemerinsky
Note
Canons, Presumptions and Manifest Injustice: Retroactivity of the Civil Rights Act of 1991
Scott M. Pearson
Articles
Moral Reasoning and the Due Process Clause
Edward O. Correia
Legal Problems of Nanotechnology: An Overview
Frederick A. Fiedler
Glenn H. Reynolds
Using Social Science Research in Family Law Analysis and Formation: Problems and Prospects
Sarah H. Ramsey
Robert F. Kelly

Note
Powerful, Unique and Anonymous: The European Court of Justice and Its Continuing Impact on the Formation of the European Community
Kevin A. Swartz
Articles
The American Stay
F.H. Buckley
Regulation vs. Markets in the Development of Standards
Michael I. Krauss
Un-Covering the Tradition of Jewish "Dissimilation": Frankfurter, Bickel, and Cover on Judicial Review
Nomi M. Stolzenberg

Note
Legislative Relief From Toxic Exposure: The Lifeguard Presumption Act
Christopher W. Krueger
Articles
The Interpretation and Distortion of Culture: A Hmong "Marriage by Capture" Case in Fresno, California
Deirdre Evans-Pritchard
Alison Dundes Renteln
Evaluating DNA Evidence for Identification
C.G.G. Aitken
The American Fresh Start
F.H. Buckley

Notes
Extending Batson v. Kentucky to Religion-Based Peremptory Challenges
Melissa Roth Triedman
A Fathers' Rights Perspective on Custody Law in California: Would You Believe It If I Told You That the Law Is Fair to Fathers?
Nancy Ellen Yaffe
Articles
Law and Community in the New Nation: Three Visions for Michigan, 1788-1831
Richard P. Cole
Public Figure Libel: The Premium on Ignorance and the Race to the Bottom
Edward T. Fenno

Forum
Economics as One of the Humanities: An Ecumenical Response to Weisberg, West, and White
Paul J. Heald
Economics as One of the Humanities: A Comment
Andrew Brod

Notes
The New Al Capone Laws and the Double Jeopardy Implications of Taxing Illegal Drugs
Christopher Paul Sorrow
Sexuality, Live Without a Net: Regulating Obscenity and Indecency on the Global Network
Jason Kay
Options, Waste and Agency Costs in the Corporation
Roy F. Price
The Yenaldlooshi in Court and the Killing of a Witch: The Case for an Indian Cultural Defense
Andrew M. Kanter
SYMPOSIUM ON NATURAL LAW
Articles
A Practitioner's Primer on Natural Law
Schuyler M. Moore
Is Natural Law Theory of Any Use in Constitutional Interpretation?
R. George Wright
Comment
Objectivity, Moral Truth, and Constitutional Doctrine: A Comment on R. George Wright's "Is Natural Law Theory of Any Use in Constitutional Interpretation?"
David M. Adams
Articles
Substance Above All: The Utopian Vision of Modern Natural Law Constitutionalists
Thomas B. McAffee
Natural Law and a Limited Constitution
Charles R. Kesler
Comment
Distinguishing Between Constitutional Art and Morals
Russell Hittinger
Articles
Nonsense and Natural Law
Steven D. Smith
Deposing Finnis
Ronald R. Garet
Copying Constitutional Text: Natural Law, Constitutionalism, Authority
Michael H. Hoffheimer
Comment
The Augustan Constitution and Our Natural Rights Tradition: Is There a Conflict?
Thomas B. McAffee
Forum
Jaffa's Quarrel with Bork: Religious Belief Masquerading as Constitutional Argument
Lino A. Graglia
Graglia's Quarrel with God: Atheism and Nihilism Masquerading as Constitutional Argument
Harry V. Jaffa
Notes
The Need for International Agreements Concerning the Ozone Depleting Effects of Chemical Rocket Propulsion
Lynn Anne Shapiro
Subliminal Speech: Is It Worthy of First Amendment Protection?
Nicole Grattan Pearson
Articles
Suits for Wrongful Life, Counterfactuals, and the Nonexistence Problem
F. Allan Hanson
Gene Patents and the Death of Dualism
Steven Goldberg
Law Teachers and the Educational Continuum
Michael Jordon

Note
Regulating Bomb Recipes on the Internet: Does First Amendment Law Permit the Government to React to the Most Egregious Harms?
Ian A. Kass
Articles
Lawyers, Judges and Bioethics
Michael H. Shapiro
Reason or Hermeticism?: A Comment
James Q. Whitman
Rearranging the Family: Diversity, Pluralism, Social Tolerance and Child Custody Disputes
David J. Herring

Note
Hate Speech Debate and Free Expression
Dana Moon Dorset
Articles
Good Catholics Should Be Rawlsian Liberals
Leslie Griffin
Skewing the Results: The Role of Lawyers in Transmitting Legal Rules
Donald C. Langevoort
Robert K. Rasmussen
The Problem of Parochialism in Legal Education
Paul T. Wangerin
Advising Financially Troubled Professional Entities
Thomas H. Vickers

Notes
A Proposed Standard of Common Law Liability for the Public Accounting Profession
Roger J. Buffington
Protection of Foreign Copyrights in China: The Intellectual Property Courts and Alternative Avenues of Protection
Kenyon S. Jenckes
Articles
What Do Jury Experiments Tell Us About How Juries (Should) Make Decisions?
Michael J. Saks
Ruling with the Heart: Emotion-Based Public Policy
D. Don Welch
Growth for the Twenty-First Century: Tales from Bavaria and the Vienna Woods - Comparative Images of Urban Planning in Munich, Salzburg, Vienna, and the United States
James A. Kushner

Note
Can Witnesses Be Prohibited from Selling Their Stories Prior to Trial?: A First Amendment Analysis of California's Statute
Joshua R. Arlow
Articles
Postmodernism's Misguided Place in Legal Scholarship: Chaos Theory, Deconstruction, and Some Insights from Thomas Pynchon's Fiction
Jay P. Moran
Location.Location.Location: Internet Addresses as Evolving Property
Kenton K. Yee
California Code of Civil Procedure Section 580b, Anti-Deficiency Protection Regarding Purchase Money Debts: Arguments for the Inclusion of Refinanced Purchase Money Obligations Within the Anti-Deficiency Protection of Section 580b
Charles B. Sheppard

Note
Facilitated Communication: The Need for a Skeptical Perspective
Joseph A. DiMondi
Articles
Assurance, Reliance, and Expectation
Jay Conison
The Anatomy of Contract Damages and Efficient Breach Theory
David W. Barnes
Rhetorical Knowledge in Legal Practice and Theory
Francis J. Mootz III
Tweaking Facts, Speaking Judgement: Judicial Transmogrification of Case Narrative as Jurisprudence in the United States and Britain
Larry Catá Backer

Note
The Human Rights Implications of a "Cultural Defense"
Michaël Fischer
Articles
Political Accommodation and the Ideology of the "Model Minority": Building a Bridge to White Minority Rule in the 21st Century
Chris K. Iijima
Yearning for Lake Wobegon: The Quest for the Best Test at the Expense of the Best Education
Lisa Kelly
Chief Justice Traynor's Contract Jurisprudence and the Free Law Dilemma: Nazism, the Judiciary, and California's Contract Law
Stephen J. Lubben

Notes
Exploring "Unchartered" Territory: An Analysis of Charter Schools and the Applicability of the U.S. Constitution
Justin M. Goldstein
An Examination of the Effectiveness of California's Chemical Castration Bill in Preventing Sex Offenders from Reoffending
Carol Gilchrist
The Supreme Court's Denver Nondecision and the Need for a New Media Speaker Paradigm
David Tobenkin
Treating and Releasing the Mule: The Rational, Non-Discriminatory Provisions of 18 U.S.C. § 3621
Reuven Cohen
Articles
Two Models of Welfare: Private Charity Versus Public Duty
William E. Nelson
Felix Frankfurter, Charles Hamilton Houston and the "N-Word": A Case Study in the Evolution of Judicial Attitudes Towards Race
David M. Siegel
Ensuring the Incalculable Benefits of Railroads: The Origins of Liability for Negligence in Georgia
James L. Hunt

Notes
Sovereignty Under the World Heritage Convention: A Questionable Basis for Limiting Federal Land Designation Pursuant to International Agreements
Daniel L. Gebert
"Capital Adequacy" in Crisis: Towards an Optional Bank Deposit Insurance Regime
James B. Ransom
Permanent Injunctions in Copyright Infringement: Moral and Economic Justifications for Balancing Individual Rights Instead of Following Harsh Rules
James Thompson
Beyond the Bright Line: Consideration of Externalities, the Meaning of Undue Hardship, and the Allocation of the Burden of Proof Under Title I of the Americans with Disabilities Act
Jason Zarin
Articles
In Search of Legal Scholarship: Strategies for the Integration of Science into the Practice of Law
Carl N. Edwards
The Supreme Court, Public Opinion, and the Sentencing of Sexual Predators
Michelle Johnson


SYMPOSIUM ON CLONING
Cloning Position Paper of the IIT Institute for Science, Law and Technology Working Group on Reproductive Technologies
IIT ISLAT Working Group
Human Cloning: Science Fact and Fiction
Michael A. Goldman
Human Cloning: A Jewish Perspective
Elliot N. Dorff
Banning "Human Cloning": A Study in the Difficulties of Defining Science
Henry T. Greely
Human Cloning and the Substantive Due Process Riddle
Stephen A. Newman
The Future of Human Cloning: Prescient Lessons from Medical Ethics Past
Judith F. Daar
First Amendment Protection of Experimentation: A Critical Review and Tentative Synthesis/Reconstruction of the Literature
Roy G. Spece, Jr.
The Constitutional Question of Cloning Humans: Duplication or Procreation?: An Examination of the Constitutional Right to Procreate
Charlene Kalebic


Notes
Uniformity Under the United States Sentencing Guidelines and the D-/L-Methamphetamine Circuit Split
Daniel S. Roberts
Rethinking the Hunter Doctrine
Gregory Ellis
Articles
Harming Future Persons: Obligations to the Children of Reproductive Technology
Philip G. Peters, Jr.
Picking Positivism Apart: Stanley Fish on Epistemology and Law
Michael Robertson
Of Sovereignty and Contract: Damages for Breach of Contract by Government
Gillian Hadfield
The Counterfeit Buck Stops Here: National Security Issues in the Redesign of U.S. Currency
Nathan K. Cummings
The "Missing Thirteenth Amendment": Constitutional Nonsense and Titles of Nobility
Jol A. Silversmith
Introduction to Classical Legal Rhetoric: A Lost Heritage
Michael Frost

Notes
Child Pornography Prevention Act of 1996: Confronting the Challenges of Virtual Reality
Lydia W. Lee
Can You Forgive Her?: Legal Ambivalence Toward Infanticide
Karen Lewicki
The Politics of Law, Language & Morality: Thucydides & the Abortion Debate
Peggy Hau
Article
I Want a Girl (Boy) Just Like the Girl (Boy) that Married Dear Old Dad (Mom): Cloning Lives
Michael H. Shapiro

Notes
Facial Recognition Technology, Video Surveillance, and Privacy
Christopher S. Milligan
Organ Transplantation at the Millennium: Regulatory Framework, Allocation Prerogatives, and Political Interests
Eric F. Galen
Articles
Searching for the Crown of Feathers: An Essay on Psychology, Ethics, and Truth in Constitutional Law
Marie A. Failinger
Reification in Law and Legal Theory
Douglas Litowitz
And So Say Some of Us...What to Do when Jurors Disagree
Edward P. Schwartz
Warren F. Schwartz

Notes
Structured Settlements: The Assignability Problem
Leo Andrada
Commercial Speech in the Street: Regulation of Day Labor Soliciation
Gabriela Garcia Kornzweig
Articles
John Steinbeck and the Law: Literary Cause and Judicial Effect
James N. Gilbert
Narrating Pain: The Problem with Victim Impact Statements
Elizabeth E. Joh
Regulation of Scientific Misconduct in Federally Funded Research
Nisan A. Steinberg

Notes
Children and Mothers at Risk: A System Failing to Alleviate the Devastation of Drug Abuse
Polina Friendland
Narrowing Broadband Choices: AT&T's Monopology Over the Future of the Internet
Glenn T. Inanaga
RECENT NEWS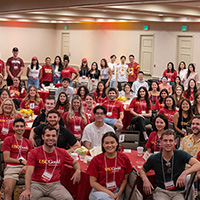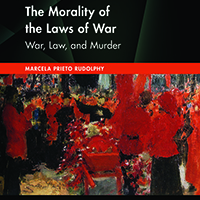 Facing the tragedy of war
September 13, 2023
Professor Marcela Prieto's new book, "The Morality of the Laws of War," argues for strengthening international law to el...