2022 China Summit on Global Mergers

USC Gould School of Law
2022 China Summit on Global Mergers
The 2022 China Summit on Global Mergers will feature an in-depth, interactive discussion on the myths and truths about the SAMR merger review process. Through a mock meeting with SAMR, the program will present how the SAMR merger review process works in reality.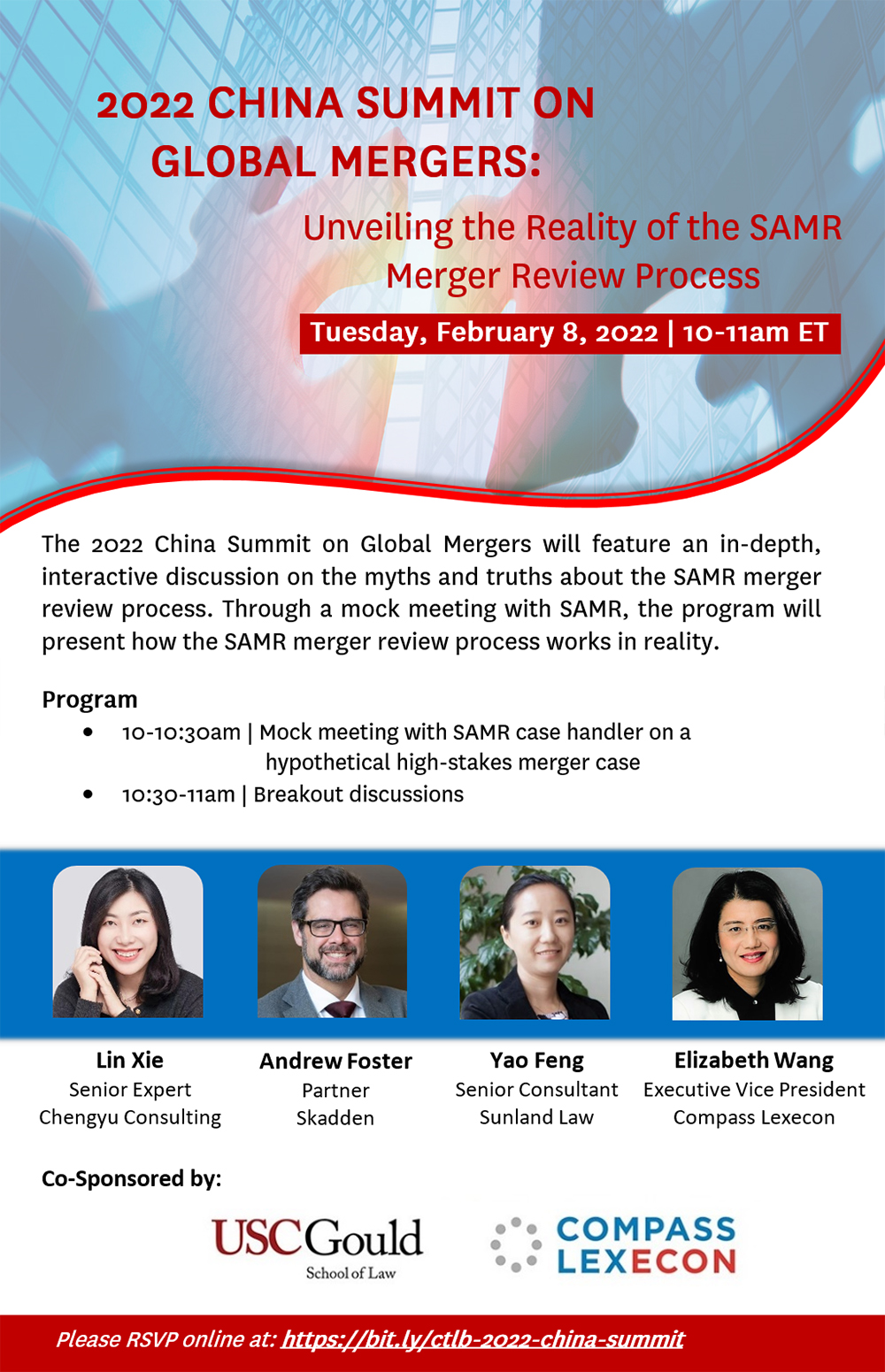 Program:
10-10:30am | Mock meeting with SAMR case handler on a hypothetical high-stakes merger case
10:30-11am | Breakout discussions
Speakers
Lin Xie, Senior Expert, Chengyu Consulting
Andrew Foster, Partner, Skadden
Yao Feng, Senior Consultant, Sunland Law
Elizabeth Wang, Executive Vice President, Compass Lexecon
Co-Sponsored by USC Gould School of Law Center for Transnational Law & Business and COMPASS LEXECON
RECENT NEWS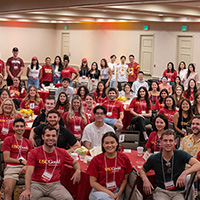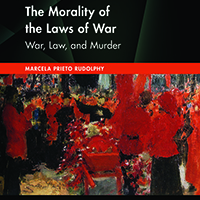 Facing the tragedy of war
September 13, 2023
Professor Marcela Prieto's new book, "The Morality of the Laws of War," argues for strengthening international law to el...