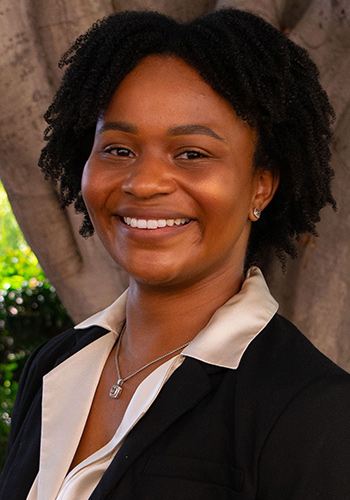 Undergraduate: Tulane University
Jordan was born and raised in Baton Rouge, Louisiana. She attended Tulane University, graduating with honors in May 2022, with degrees in Psychology and Theatre Performance and a minor in Africana Studies. At Tulane, she participated in various activities, including serving as Tulane's National Pan-Hellenic Council (NPHC) President, President of the Black Pre-Law Society, and a Greek Life Ambassador. She also served as an event manager for TedXTulane and a Goldman Center for Accessibility Peer Mentor. Jordan received the Nan Boykin Memorial Award of Excellence in Dramatic Literature in 2021 from Tulane's Theatre Department, and she was the 2022 recipient of the Janice Torre Perky Memorial Award for Excellence in Theatrical Writing.
Intrigued by the business of entertainment, Jordan enrolled in the Disney College Program and moved to Orlando. While at Disney World, Jordan worked behind the scenes in Fantasyland and learned what it takes to make the magic come to life.
Jordan is excited to spend the next three years at USC Gould, especially as an Honors Scholar. She intends to further explore her passion for the entertainment business by obtaining Gould's Certificate in Media and Entertainment Law.